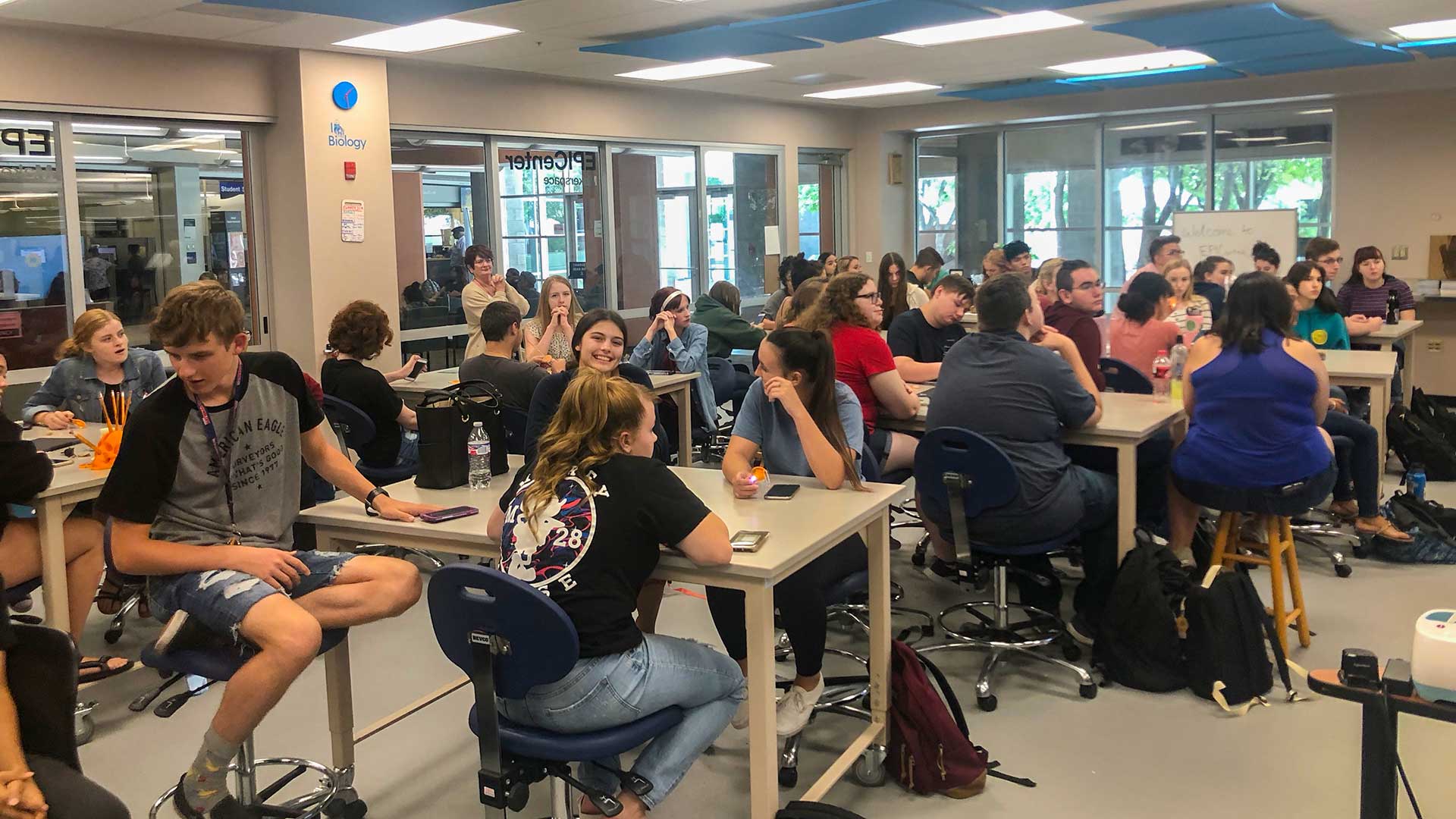 Vail high school seniors attending early college at Pima Community College.
Duncan Moon/AZPM
For many students, the jump from high school to college is a difficult transition — a sink-or-swim proposition that too often results in failure. But the Vail School District has teamed up with Pima Community College to help students bridge that gap.
A large multipurpose room in the middle of Pima Community College's East campus is filled to capacity. This glass-walled room is called the "makerspace," and the students inside huddle around tables in teams. They are working on a problem-solving exercise designed to teach teamwork and collaboration. That's a good thing for any young college student to learn, but these are not your everyday college students. In fact, these are high school seniors.
They are part of the Vail Early College program and are spending their last year of high school as college freshman. Raylee May runs the program and during the final week of summer break, she is conducting part of a six-day program, known affectionately as "boot camp." It's designed to prepare the students for the year ahead and successfully make the transition to college life.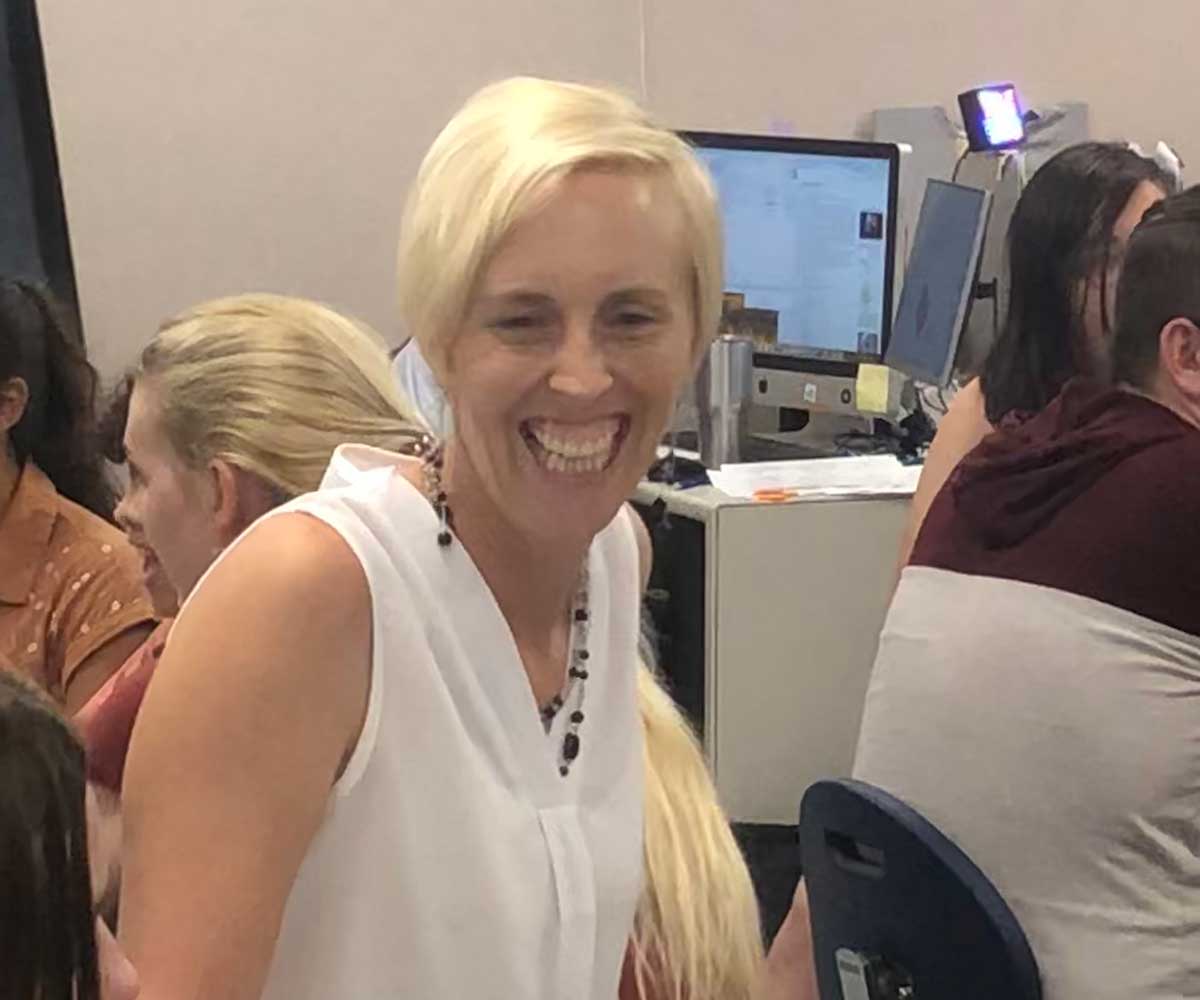 VIEW LARGER Vail teacher Raylee May.

Duncan Moon/AZPM
May has been a teacher for nearly 20 years, and she was the first in her family to go to college. She had a hard time navigating college — with little help. She says those struggles helped hone her decision to become a teacher.
"I just kind of limped my way through trying to figure it out and got lucky," she says. "And so, for me, it's just seeing students and helping them reach their dreams. That's what a teacher wants to do."
The early college program gives her a great opportunity to do just that. Unlike most early college programs in the country, the Vail program does not bring college classes to the high school. Instead, the students attend classes at the college. May says that's key.
"Getting them away from the high school way of being very structured to: 'No, now you have to manage it. You have to take the responsibility. You've got this. We're here for you. We've got your back, but we can't do it for you.'"
In addition to providing students with a support bridge from high school to college life, the program is free. So, in an age when college graduates spend years — sometimes decades — paying off their student debt, the Vail early college students get most, if not all, of their freshmen year paid for.
For senior Noah Clark, the early college feels like a gift. He feels motivated and ready, but so far, he really has no idea what he wants to do in life. He says he doesn't feel pressured about it.
"And that's another reason why I think this program is amazing, because you get to come to college and you're able to figure out what you want to do with your life," he says
May says as the Vail Early College programs head into their second year, she is hearing from last year's students about how their early college experience set them up for further success. She hopes what the program has achieved will encourage other districts to join in, opening the way for students across the county to take advantage. She says she has a roadmap and is willing to share.