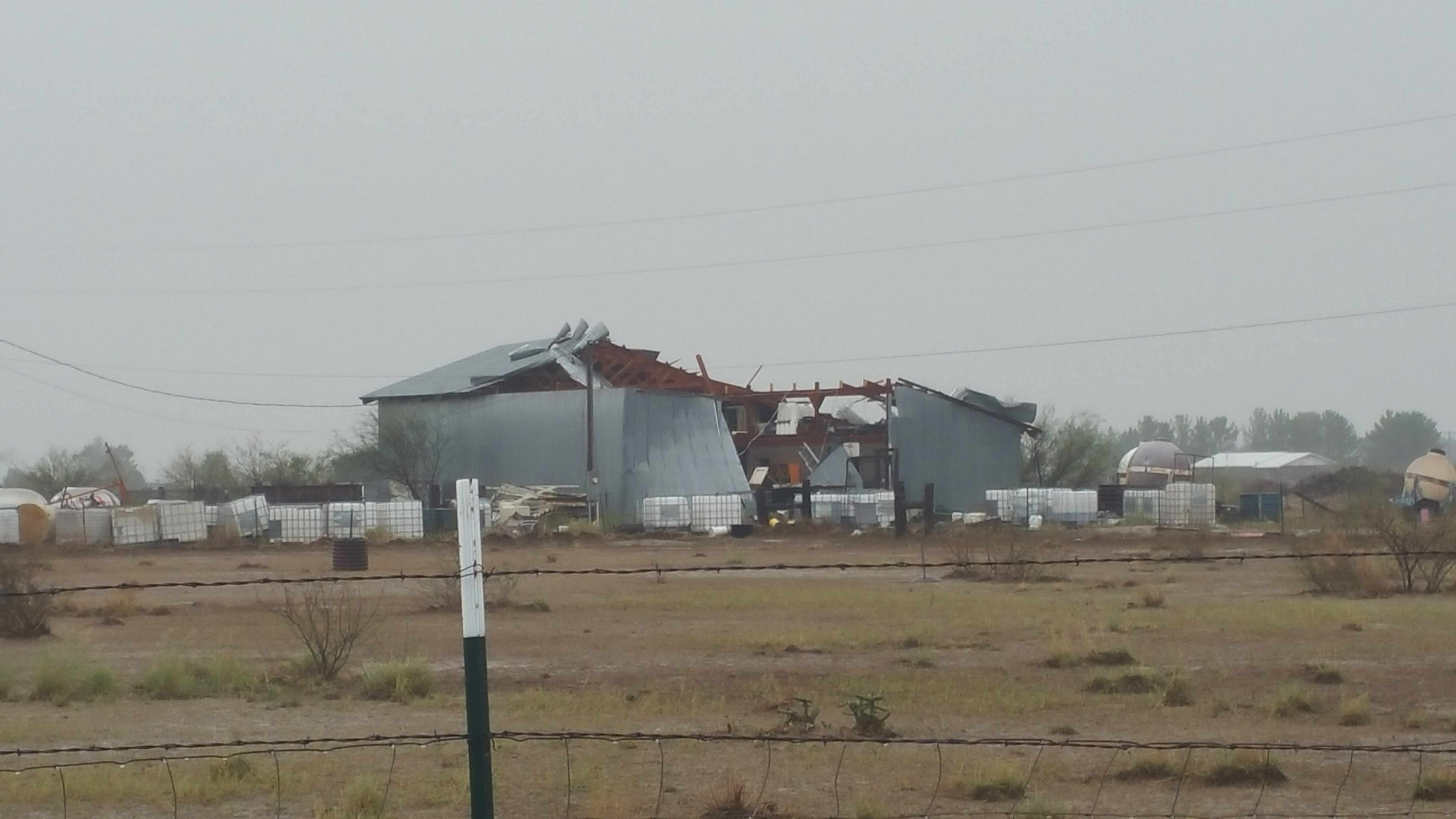 A building northwest of Willcox was damaged by an EF-1 tornado on Sept. 23, 2019.
National Weather Service
Tornadoes are rare in Arizona, and the one that touched down east of Tucson Monday night was even more so.
The EF-1 tornado damaged homes and power lines northwest of Willcox. Two people were injured after a mobile home tipped off its foundation.
Ken Drozd with the National Weather Service in Tucson said Arizona averages four tornadoes a year. But most of the time they're dust devils that have been sucked into a thunderstorm and don't last long or cause much damage.
"Now in this case we had a descending tornado that you would more typically see in the central Plains," he said.
Drozd said Hurricane Lorena has dissipated but left enough moisture to form thunderstorms. The tornado formed when those storms hit a low-pressure system. Drozd said more tornadoes aren't likely, but the threat of flash flooding is still real.
"You had a lot of rain already, and if we get any more rain on top of that, that's gonna just exacerbate things. So that's probably the more widespread threat," he said.
The storms are expected to continue through Thursday.