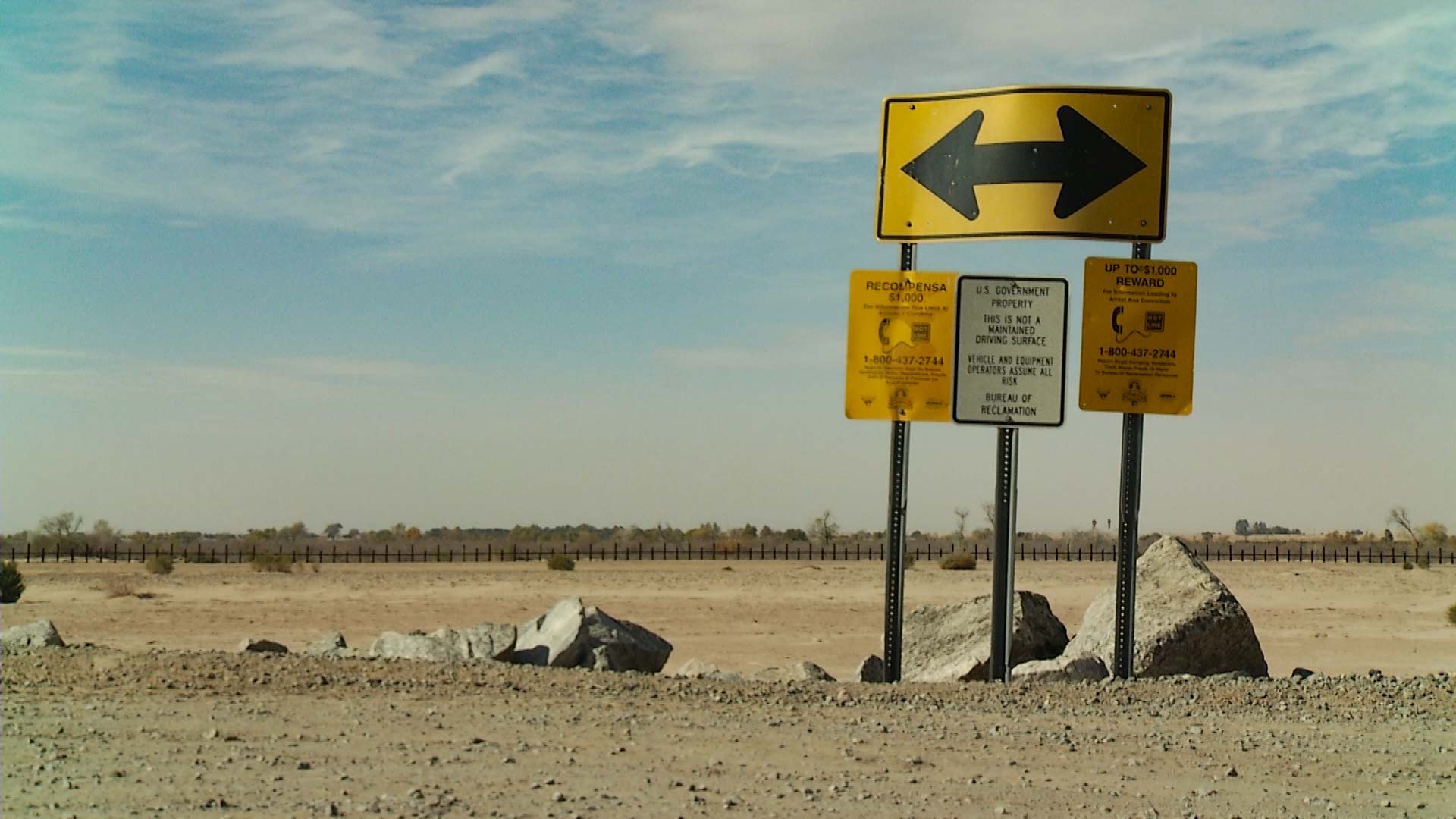 Signs posted in the Yuma Sector. In the background, a border vehicle barrier can be seen.
AZPM
The Border Patrol says migrants who enter the United States near Yuma can be sent to a Mexican city roughly 50 miles to the west while they wait for their asylum case to move forward.
The area known as the Yuma Sector was a major source of migrant families released in metro Phoenix over the past year. But the number of people brought to the Valley has dropped along with border traffic in southwest Arizona.
There's also been a Mexican crackdown on migrants. And a U.S. program named Migrant Protection Protocols, often called "Remain in Mexico," has grown since it was announced in January. It requires asylum seekers from Central America to live south of the border while their court case goes forward in the U.S.
"Remain in Mexico" is not set up south of Yuma. But the Border Patrol's Vincent Dulesky wrote in an email that migrants who cross near Yuma can still be processed for the program, sent west to the area called the El Centro Sector, and returned to Mexico to wait for a court date.

Dulesky did not respond when asked how long the practice has been in place, and how many migrants have been sent from the Yuma Sector to the El Centro Sector.