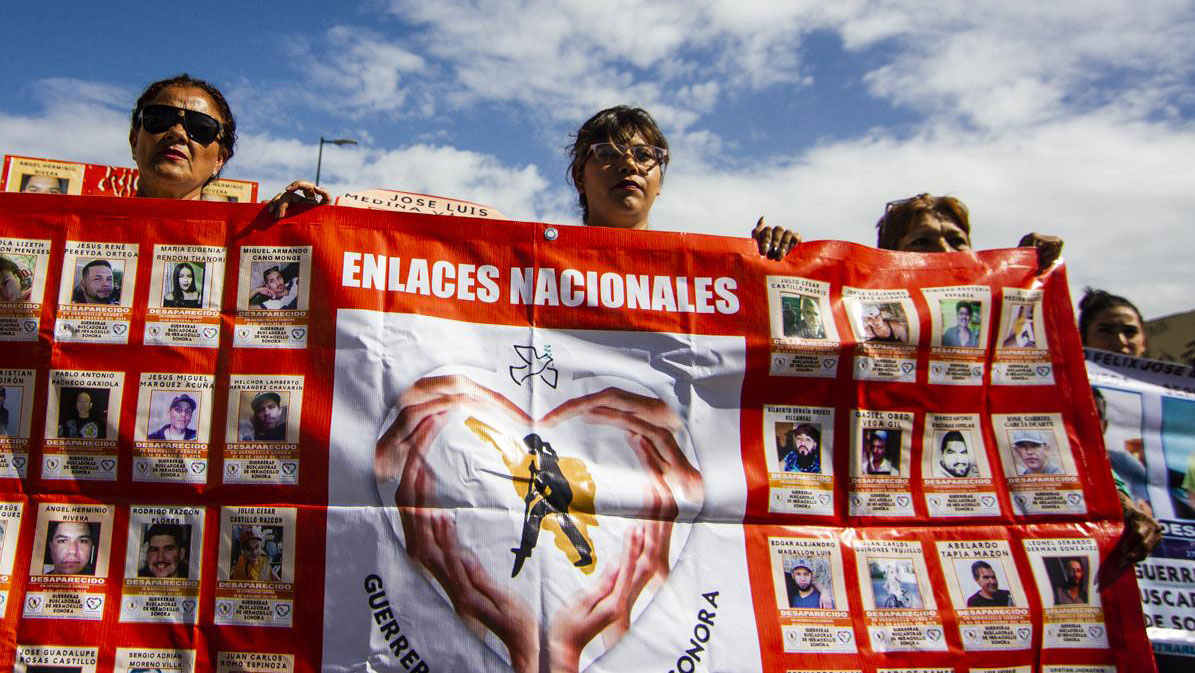 VIEW LARGER Mothers and other family members of missing loved ones march through downtown Hermosillo on Mexico's Mother's Day, 2019, including some from Guerreras Buscadoras de Sonora.

Murphy Woodhouse/Fronteras Desk
MEXICO CITY — In Mexico's most violent pockets, it has become increasingly common for civilians to take up arms to protect themselves from organized crime, and for groups of women to band together to search for the bodies of long-disappeared relatives.
Members of these groups say they're taking action because of the staggeringly high level of crimes that go unpunished in Mexico — 98%, according to some estimates — and a group of researchers has set to quantify the long-term economic impact of the country's level of impunity.
Unresolved homicides, abductions and forced displacement cost Mexico at least $21 billion, or 0.58% of the country's gross domestic product, every year, according to an analysis released on Tuesday by researchers from the Western Institute of Technology and Higher Education and the Mexico City-based think tank Creatura.
Researched considered multiple factors, among them lost wages. Mexico set a record with more than 33,000 homicides in 2018, and according to government figures, more there are more than 40,000 missing persons across the country. Most cases have been perpetrated with impunity.
"The paradox is that this is not very high on the public agenda here," said Alejandro Anaya, a professor at the Western Institute of Technology and Higher Education in Guadalajara. "We thought that if we looked at the economic and social cost, then maybe some social sectors will start to worry more about impunity than they do now."