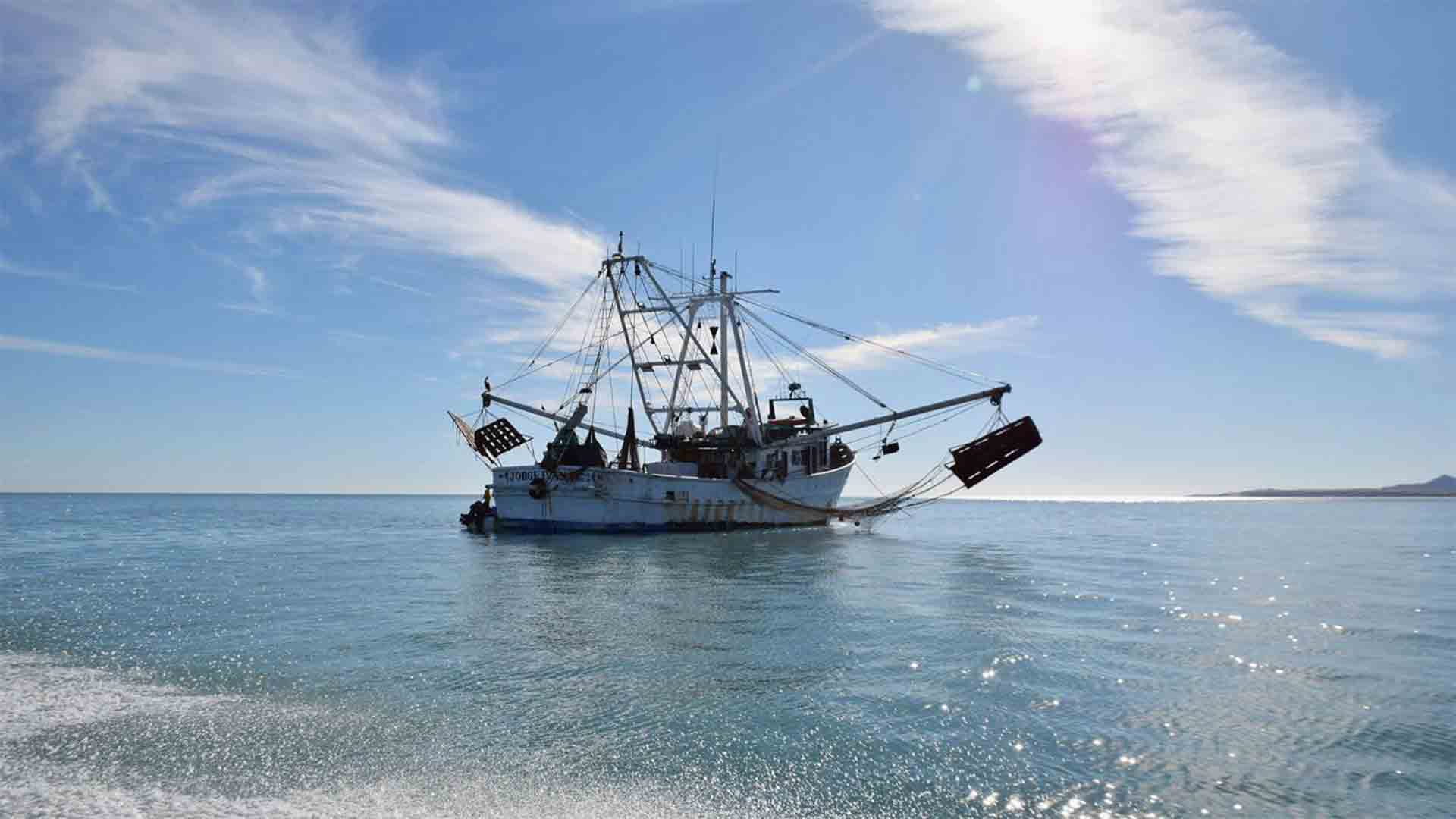 A large fishing boat in the Sea of Cortez.
Kendal Blust/Fronteras Desk
A study of 755 fish caught from ports in Mexico's Sea of Cortez, the Gulf of Mexico and the Caribbean found 20% of have microplastics in their guts.
"It's really concerning, this situation," said Alejandro Olivera, who represents the Center for Biological Diversity in Mexico, which helped run the study.
Microplastics are created when plastic breaks down in ocean water, Olivera said, "and it can be toxic to the fish that we are eating."
The fish tested in the study were grey snapper, red grouper, white mullet and king mackerel caught for local consumption.
"But we cannot discard the possibility that fish that is going from Mexico to the U.S. could also contain microplastics in their stomachs," Olivera said.
Little is known about the effects of these plastics on fish, the ocean ecosystem or human health. But the group is calling on Mexico to pass laws banning single-use plastic and to study the effects of microplastics on human health and marine ecosystems.