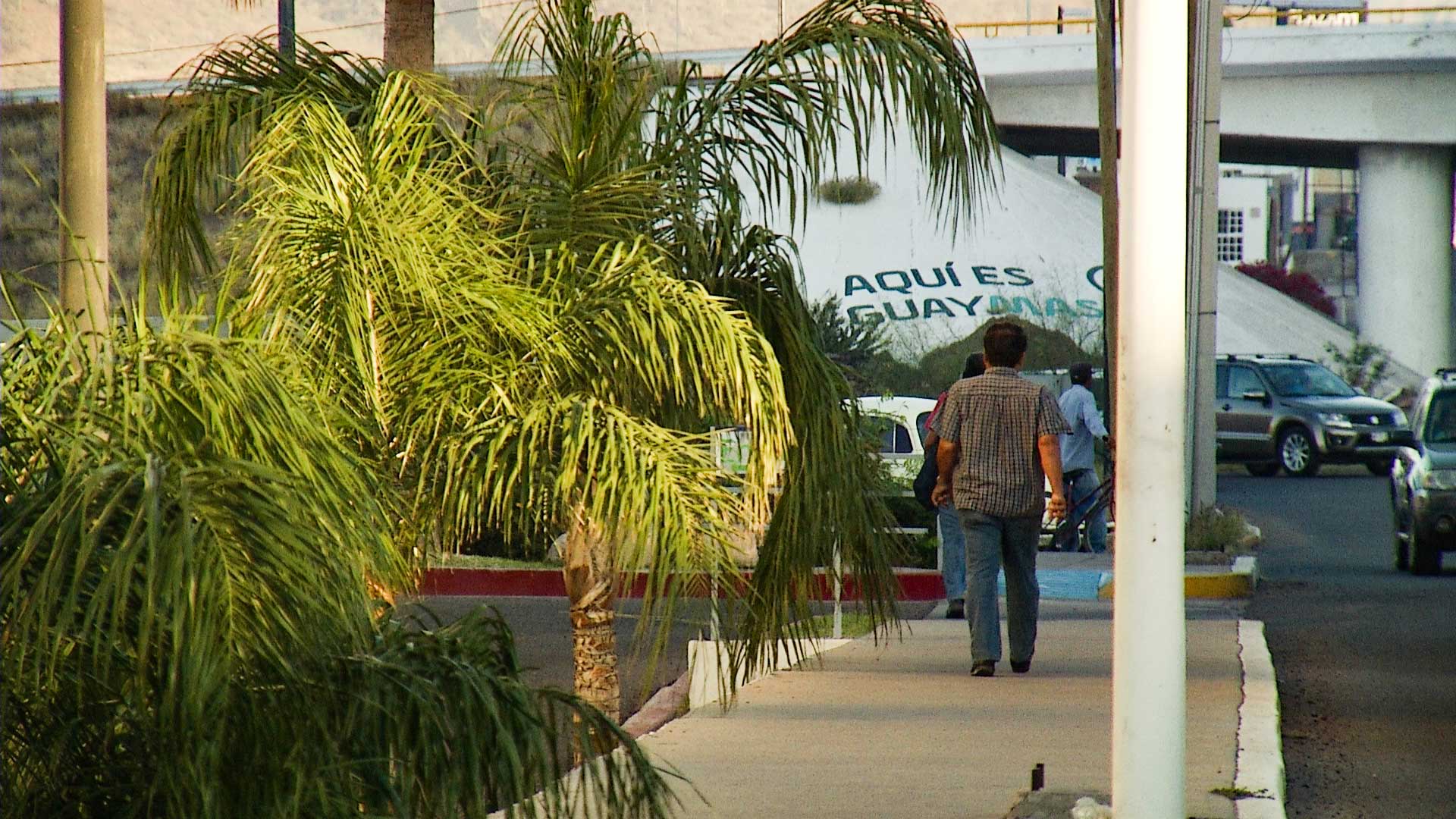 Cars pass as pedestrians walk down a sidewalk in Guaymas, Sonora, March 2017.
AZPM
HERMOSILLO, Mex. — Sonora had the eighth-highest murder rate of Mexico's 32 states in August. Homicide has also risen sharply over the first eight months of the year compared to last year.
In a national address this week, Security Secretary Alfonso Durazo acknowledged the spike in violent crime.
"We are working with state authorities, and we hope to soon reduce the spike in violence that has been seen in the state," the Sonora native said.
In the Empalme and Guaymas area, near the popular beach resort of San Carlos, Durazo said police forces will be put under a single military command. That will help purge police officers with suspected links to organized crime.
Nearly 2,000 members of the newly created National Guard were sent to the state over the summer.
Asked what was being done to address the violence against women, children and families in the state, Marine Secretary Admiral Jose Rafael Ojeda Duran said that "in many attacks where families, children, wives, siblings, etc. have suffered, it's part of organized crime, that they attack each other, they affect their families."
He went on to say that "if a cartel feels impacted by another cartel, trying to keep them from killing each other, it's extremely difficult."