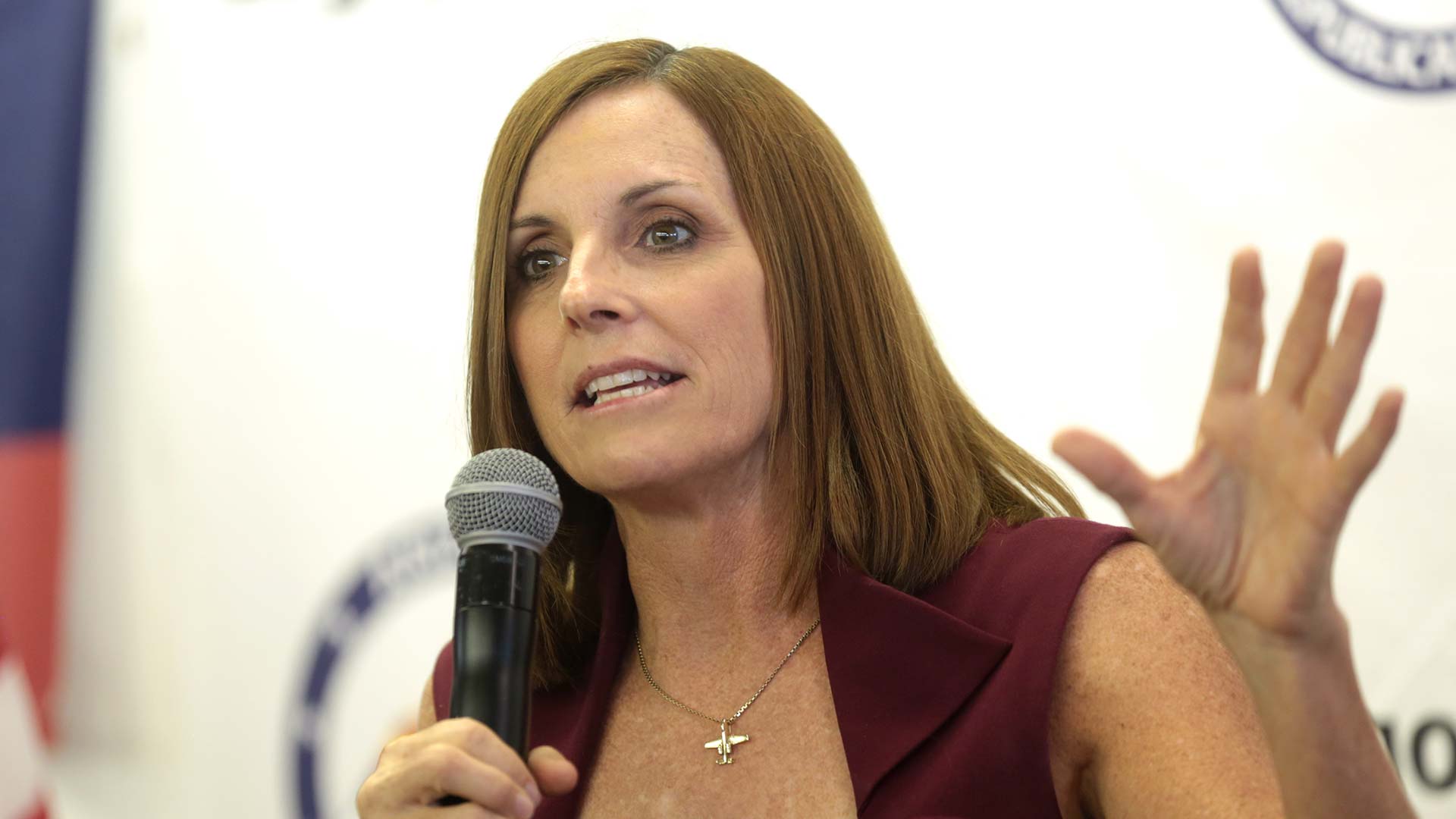 U.S. Rep. Martha McSally, November 2018.
Gage Skidmore via Flickr
Republican U.S. Sen. Martha McSally took to the floor of the Senate today to call on her House counterparts to act on the updated North American trade deal, known as the USMCA. The senator from Arizona says many jobs in the state hang in the balance.
"Almost 50% of all Arizona exports go to Mexico and Canada, and more than 228,000 Arizona jobs rely on his trade," Mcsally said.
Senate Republicans blame the House for failing to make progress on the trade deal, which is seen as a signature accomplishment of the Trump administration. Meanwhile, House Democrats are criticizing Senate Republicans for failing to act on dozens of House-passed bills.