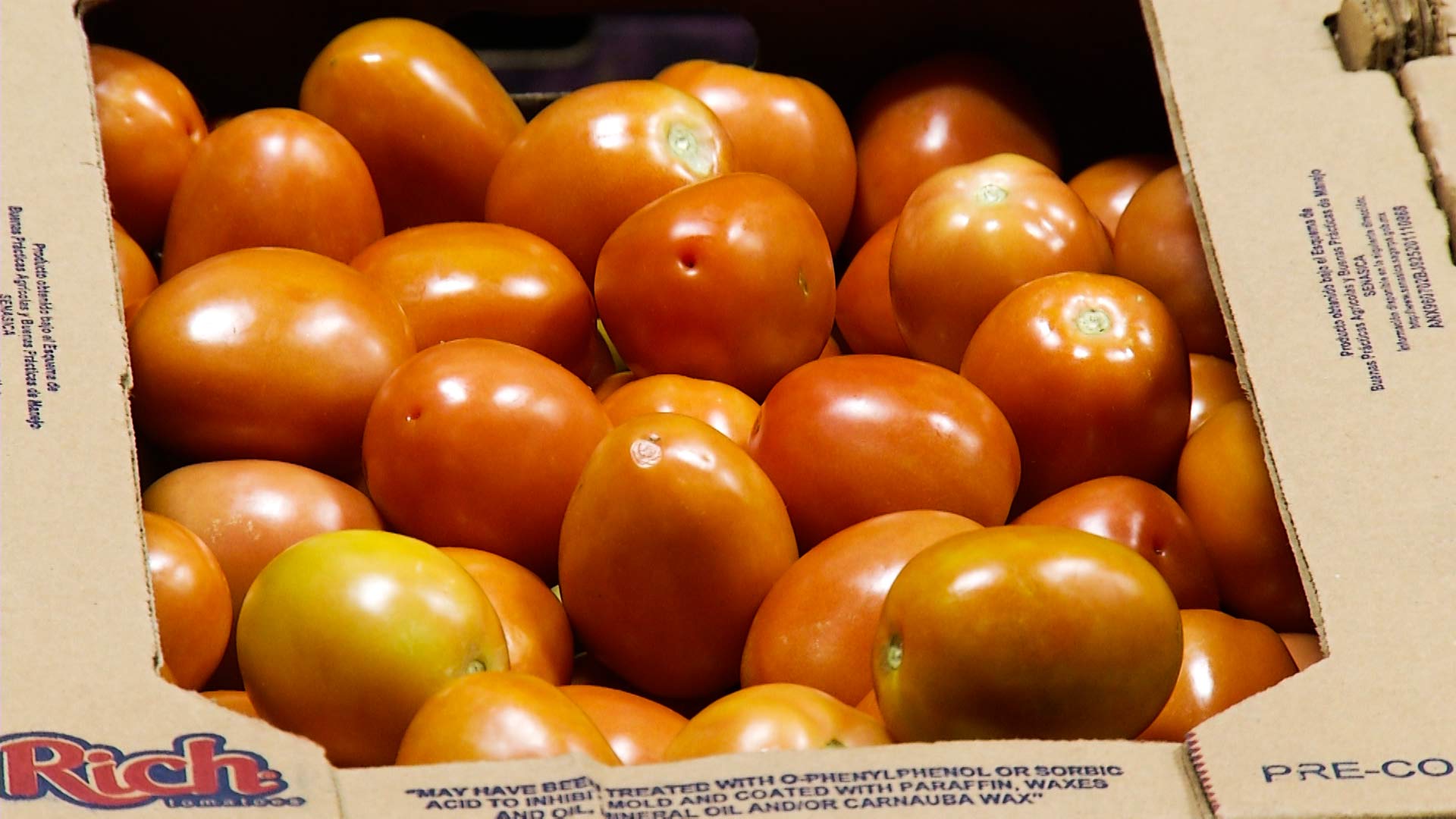 Tomatoes on their way north across the U.S.-Mexico border.
AZPM
Just a month after a new Mexican tomato import deal was inked, a longstanding dumping investigation has been restarted.
The Department of Commerce restarted the investigation in response to a request from Florida growers and one Mexican grower. On Monday, Commerce made a final determination that Mexican tomatoes are — or are likely to be — sold for less than fair value. It also set a duty rate of 21%, though that won't be assessed as long as the new agreement is in effect.
"This result comes as no surprise to American tomato farmers who have seen domestic production decline significantly in the face of unfairly traded Mexican imports," the Florida Tomato Exchange said about the decision in a release.
"We're concerned and confused by it," said Scott Vandervoet, chairman of the Nogales-based Fresh Produce Association of the Americas.
While there's no immediate financial impact from the decision, he said the confusion surrounding resolution of the months-long dispute is taking a toll on Mexican tomato growers and importers. Some Mexican growers may decide to plant other crops, which could result in a reduced tomato supply and higher prices, according to Vandervoet.
Commerce: Final Determination of Sales at Less Than Fair Value

View at Google Docs
|

Download File