U.S. Border Patrol officers and their Mexican counterparts found a partially constructed tunnel under a street in Nogales on Thursday.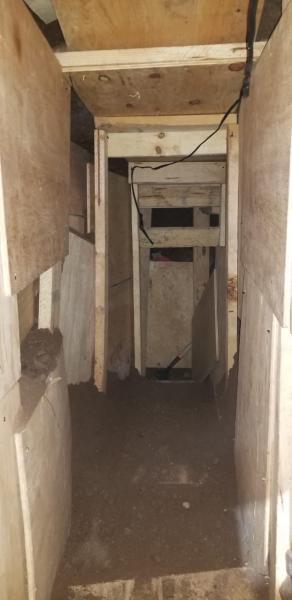 VIEW LARGER Border Patrol officers discovered a partially built tunnel under the streets in Nogales. October 24, 2019

Courtesy CBP
The 29-foot tunnel contained construction equipment and wiring. No arrests were made.
The tunnel was the 123rd found in the Tucson Sector since 1990 according to the Border Patrol. Officials said since border wall construction and fortification began earlier this year they have not seen an increase in the number of tunnels.
They called that a "mini-victory."