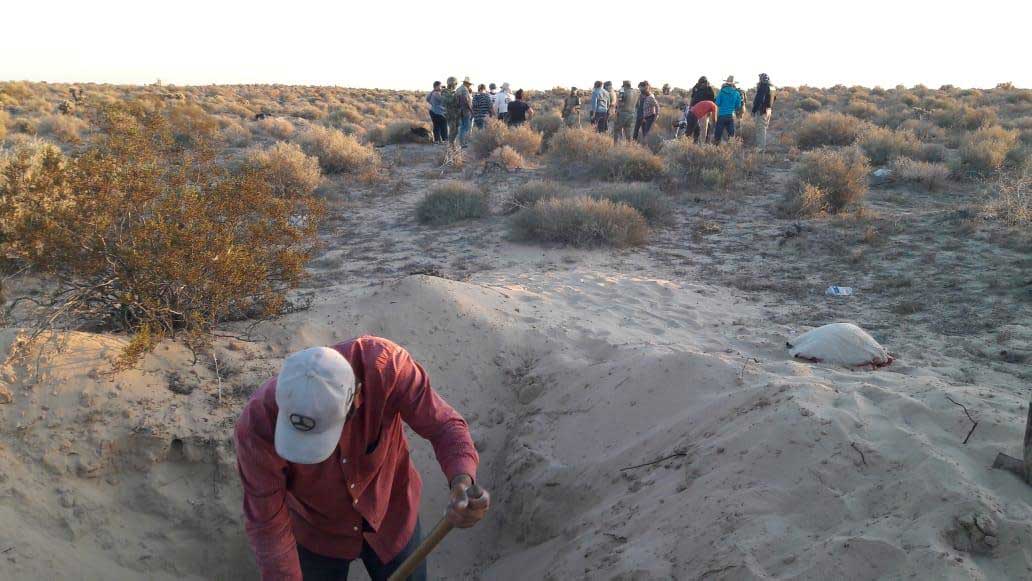 VIEW LARGER The Madres Buscadoras de Sonora have been unearthing numerous human remains near Rocky Point in October 2019.

Courtesy Madres Buscadores de Sonora via Fronteras Desk
This story may be updated.
---
A group of volunteers assisted by state and federal authorities have made grisly discoveries near the Sonoran beach town of Rocky Point.
On Thursday and Friday, the Madres Buscadoras de Sonora — or Sonoran Searching Mothers — found 27 human remains on the outskirts of the town popular with Arizona visitors. All but two were completely skeletal, according to state authorities. Another search will be conducted Saturday, according to a Friday evening release.
Sonoran police and other officials accompanied the group.
The bodies will be examined by state authorities to identify them, as well as determine their possible causes of death.
"We have mixed emotions," group leader Ceci Patricia Flores said. "A lot of sadness for the pain we carry for our children."
But also satisfaction for helping bring peace to the families of those found, she added.
Authorities are urging those who report missing loved ones in the state to undergo DNA tests to aid the identification process. The National Searching Commission is also sending a forensic anthropologist to assist with identifying the remains, according to the spokesperson.
Groups of volunteer searchers, many women with missing loved ones, have sprung up around Sonora in recent years.