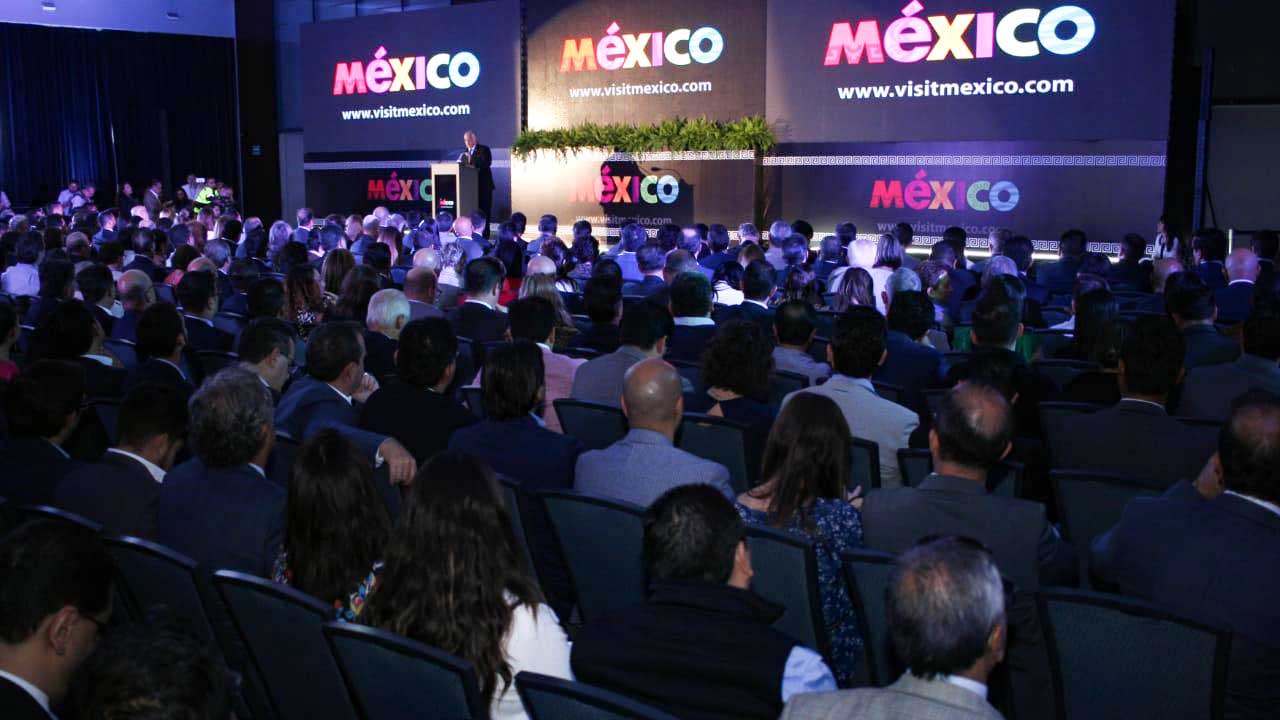 VIEW LARGER Miguel Torruco, secretary of tourism of Mexico, presenting strategy to promote the country.

Mexican Secretary of Tourism via Fronteras Desk
Tourism is one of Mexico's main sources of income, but the current administration cut expenses in this area as part of its austerity program. While the private sector has concerns, there's plenty of high hopes from the Mexican government.
The López Obrador administration chopped promotional campaigns in the U.S and other parts of the world. It also shut down Promexico, the office in charge of attracting investment.
Mexico's National Council of Tourism Enterprises said investment in the sector may fall 50 percent in 2020, compared to the annual average.
But Mexico's secretary of tourism, Miguel Torruco, says growth in the sector won't stop.
Torruco said almost 30 million international tourists came to Mexico between January and August, about 8% more than last year.
The secretary said the government expects a 3% increase in tourism-related foreign investment by the end of the year.