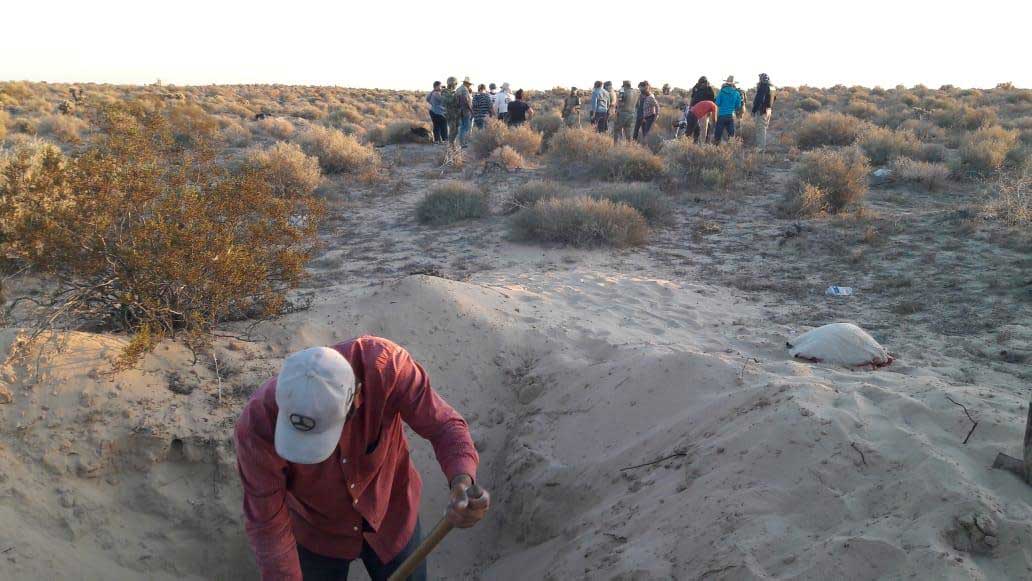 VIEW LARGER The Madres Buscadoras de Sonora have been unearthing numerous human remains near Rocky Point in October 2019.

Courtesy Madres Buscadores de Sonora via Fronteras Desk
News of nearly four dozen bodies found in Rocky Point caused some would-be visitors to rethink their trips to the popular Sonoran beach resort. But that city's mayor says there likely isn't cause for alarm.
One of the only things known about the 42 remains recently found at the outskirts of Puerto Peñasco — or Rocky Point — is that all but two were just bones.
While acknowledging he can't prove it, that's what leads Mayor Kiko Munro to believe that many of the deaths may be tied to a violent period that rocked northwestern Sonora around 2013.
"Peñasco is facing a new reality now," he said. "Even though these findings are something tragic."
Federal statistics bear that out: The city had one of the lowest murder rates in the state over the first eight months of 2019, as well as the previous two years.
"These people who lost a relative now may be able to find peace," Munro said of the families of those found.
The city provided assistance to the group of volunteer searchers who made the discovery, and will be holding a ceremony to honor the dead next week, according to Munro.