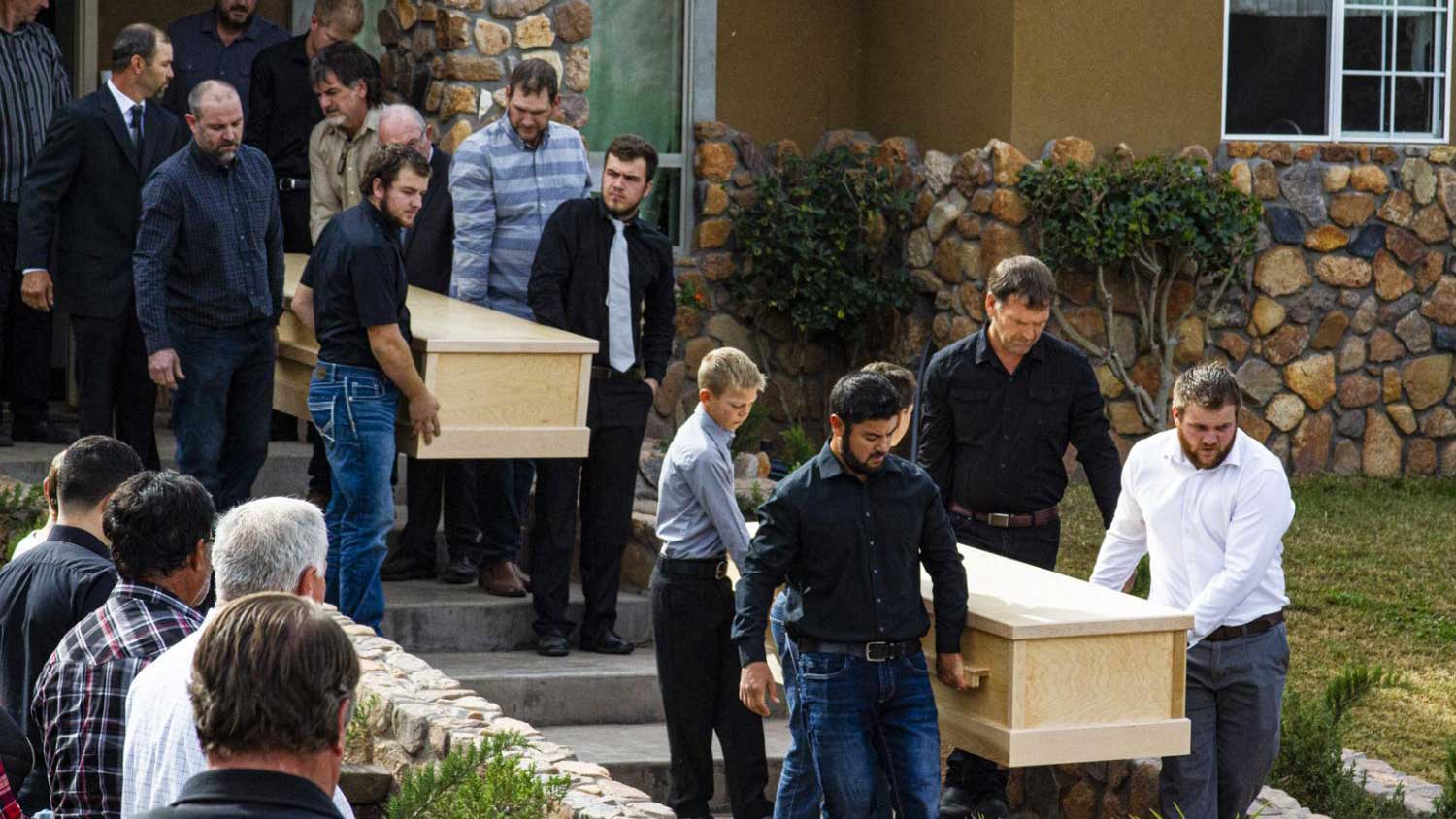 VIEW LARGER Family members carry caskets toward the ceremony on Nov. 8, 2019, for three of those killed in the vicious attack against a small Mormon community in Sonora on Nov. 4, 2019.

Murphy Woodhouse/Fronteras Desk
FBI agents have arrived in Sonora to assist Mexican authorities investigating the brutal murder of nine people near the small community of La Mora.
Earlier this week, Foreign Affairs Secretary Marcelo Ebrard said Mexico had invited the FBI to participate in the ongoing investigation.
"Why did we take that initiative? Because it involves U.S. citizens, and there was no reason not to allow the FBI to have access to the investigations, which we have requested in other cases," Ebrard said, citing the example of the El Paso Walmart shooting. The agents will not be armed, according to Ebrard.
A federal law enforcement official confirmed to KJZZ the agents had arrived in the state, but he did not know how many. A family member of the attack's victims said a couple dozen agents were in La Mora.
In a statement to KJZZ, the FBI says it will work "alongside our international partners to help bring justice to the perpetrators of this heinous act of violence."