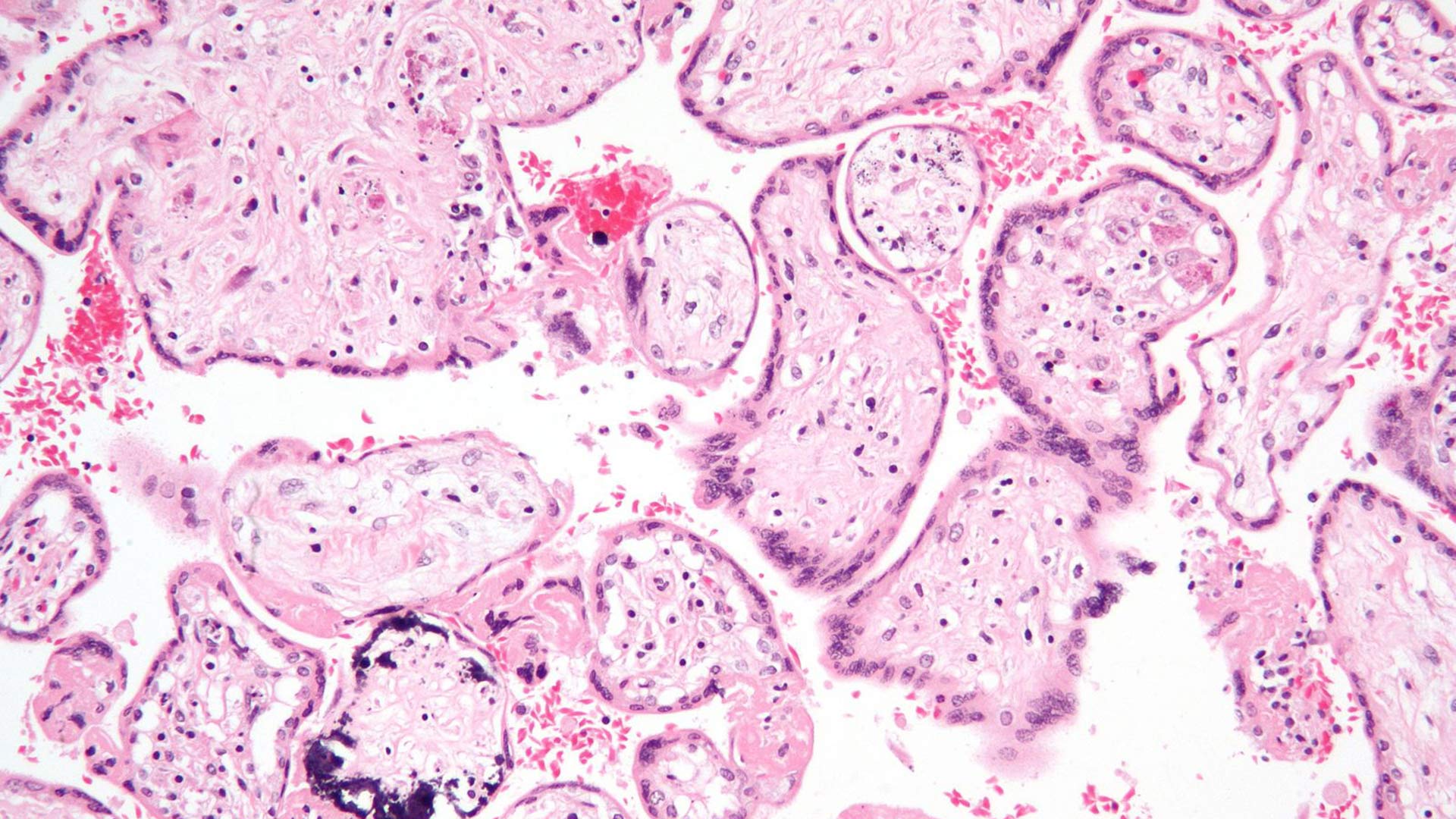 A photograph of Cytomegalovirus placentis.
Nephron
A University of Arizona immunobiologist is trying to understand a virus that lives within most of us.
Professor Felicia Goodrum is studying Cytomegalovirus, or CMV. It is a herpes virus that is usually latent but has the ability to change into a form that causes devastating diseases or even death in immune-compromised patients.
"It's a hard thing to get at because so many people are infected with Cytomegalovirus, between 60-80% percent of the American population is infected with CMV. By the time people reach their 80s, it's almost 100% infection rate So this is a virus all of us carry."
CMV is the leading cause of birth defects. Goodrum says discovering how the virus reactivates from its latent state could bring novel strategies to conquer it. She notes studying viruses like CMV can help scientists learn why our cells become cancerous.