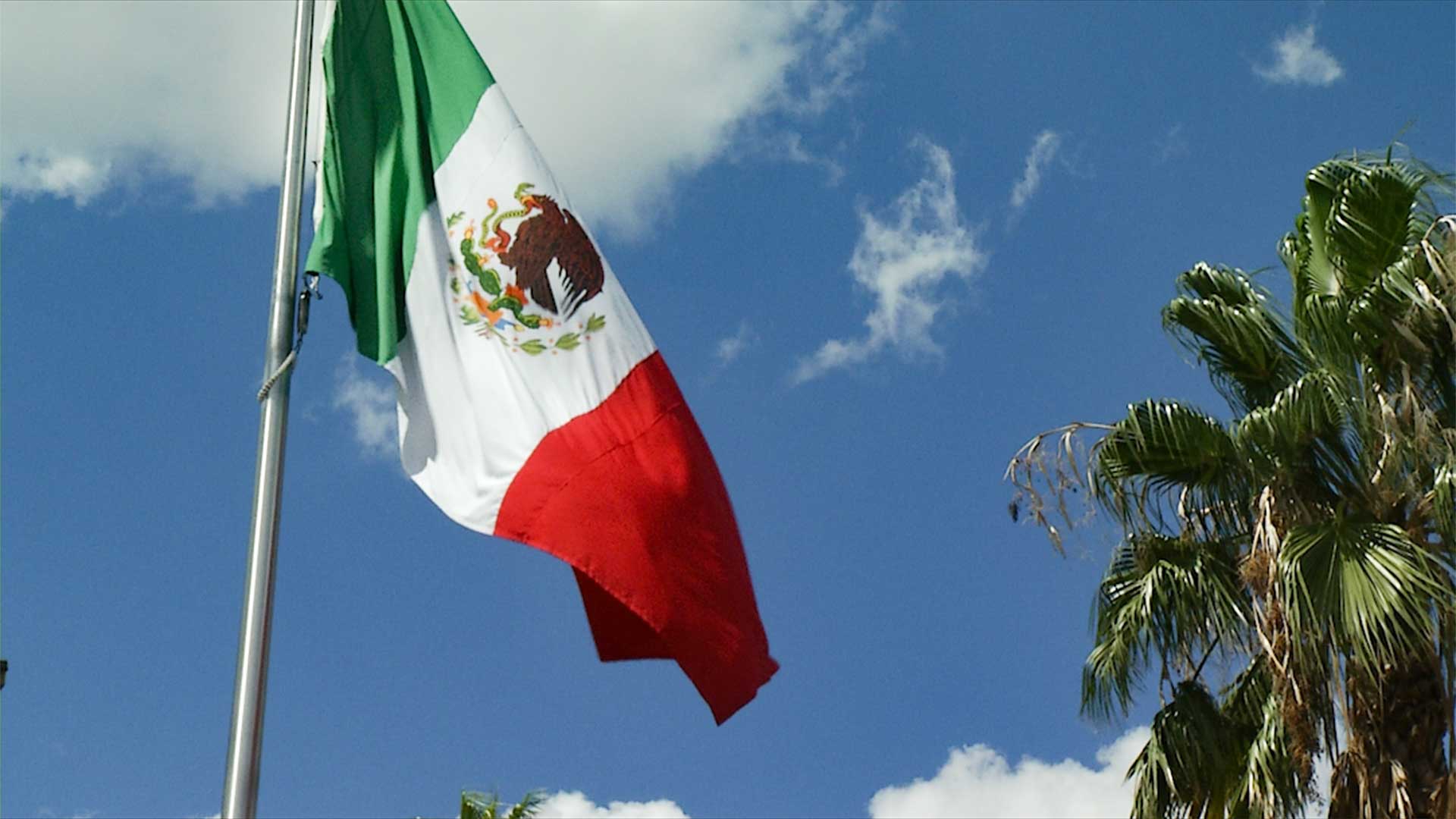 The Mexican flag waves outside the consulate office in Tucson.
AZPM
MEXICO CITY — Just a few weeks ago, Tucson got a new Mexican consul. But the diplomat is already raising concerns regarding his political affiliations and his relationship with the press.
Consul Guillermo Rivera Santos has been investigated by journalist Dolia Estévez. The diplomat is allegedly a loyalist to the President Andrés Manuel López Obrador's party, Morena, holding partisan meetings at his office. And, according to Mexican laws, diplomats should not show any party affiliation.
Estévez said the consul tried to start a smear campaign against her. Another journalist told her that Rivera Santos was trying to gather any information that could be used against her. Her allegations are backed by Article 19, an international organization defending the press.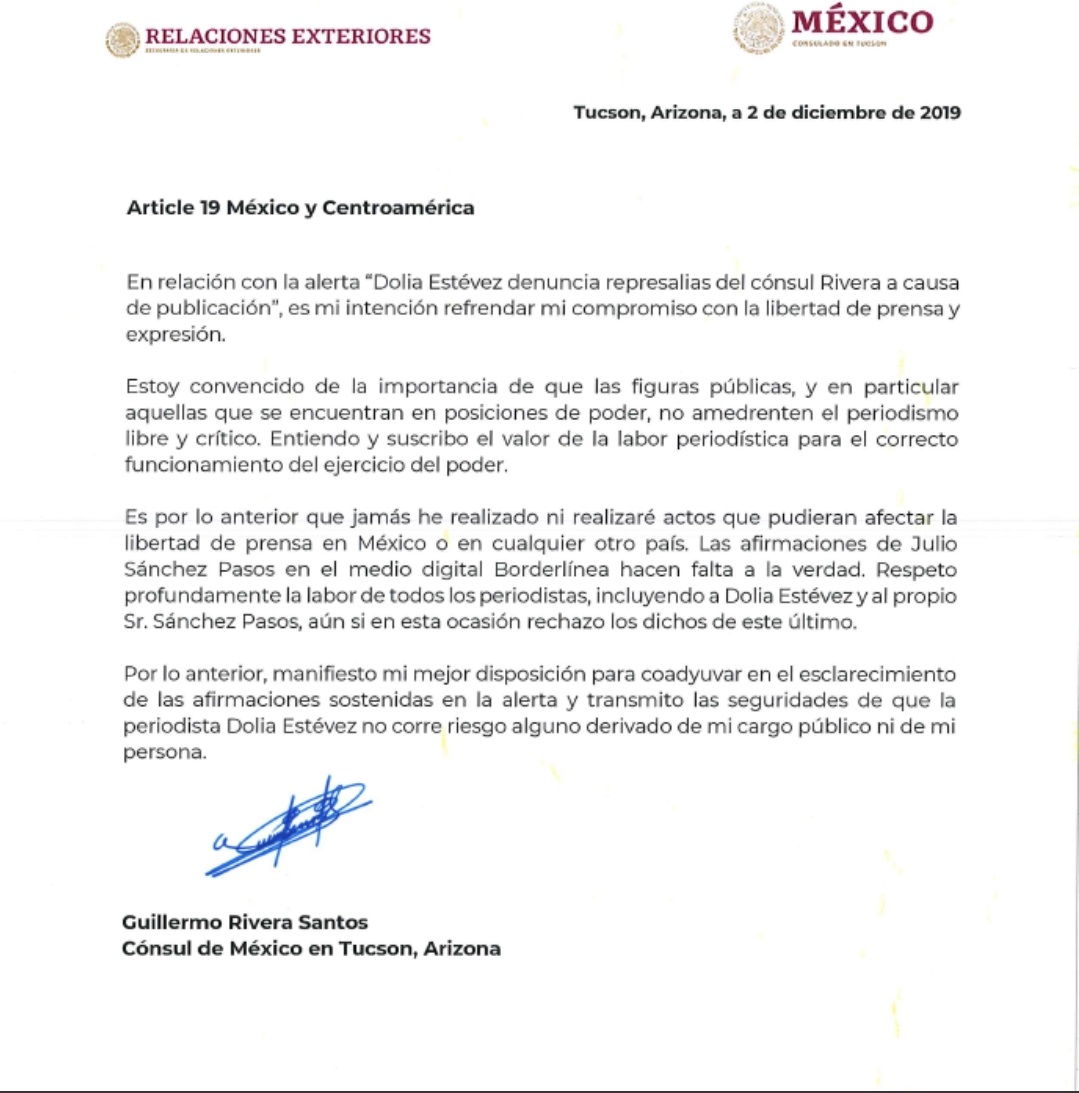 VIEW LARGER A letter from Mexican consul in Tucson, Guillermo Rivera Santos, to Article 19 regarding the accusations from journalist Dolia Estévez.

Mexican Consulate in Tucson
"Public officials have to protect and defend freedom of speech regardless of their location," stated Julio César Colín from Article 19, who has been following of the Estévez case.
Colín said his organization will be watching closely this or any other issue affecting journalists during the current administration. López Obrador has been criticized by Article 19 and other Freedom of Information organizations, as his statements against some journalists might ignite negative reactions towards the press from his followers.
In a letter, the Tucson consul rejected Estévez's accusations. He stated that he "understands and supports the importance of the press" and that he would never obstruct journalists' duties. The consul has also stated that the meetings in his office were non-partisan and "community driven".
After Article 19's statements defending Estévez, Mexico's secretariat of Foreign Affairs promised to conduct an investigation and hold anyone responsible, if that resulted the case.