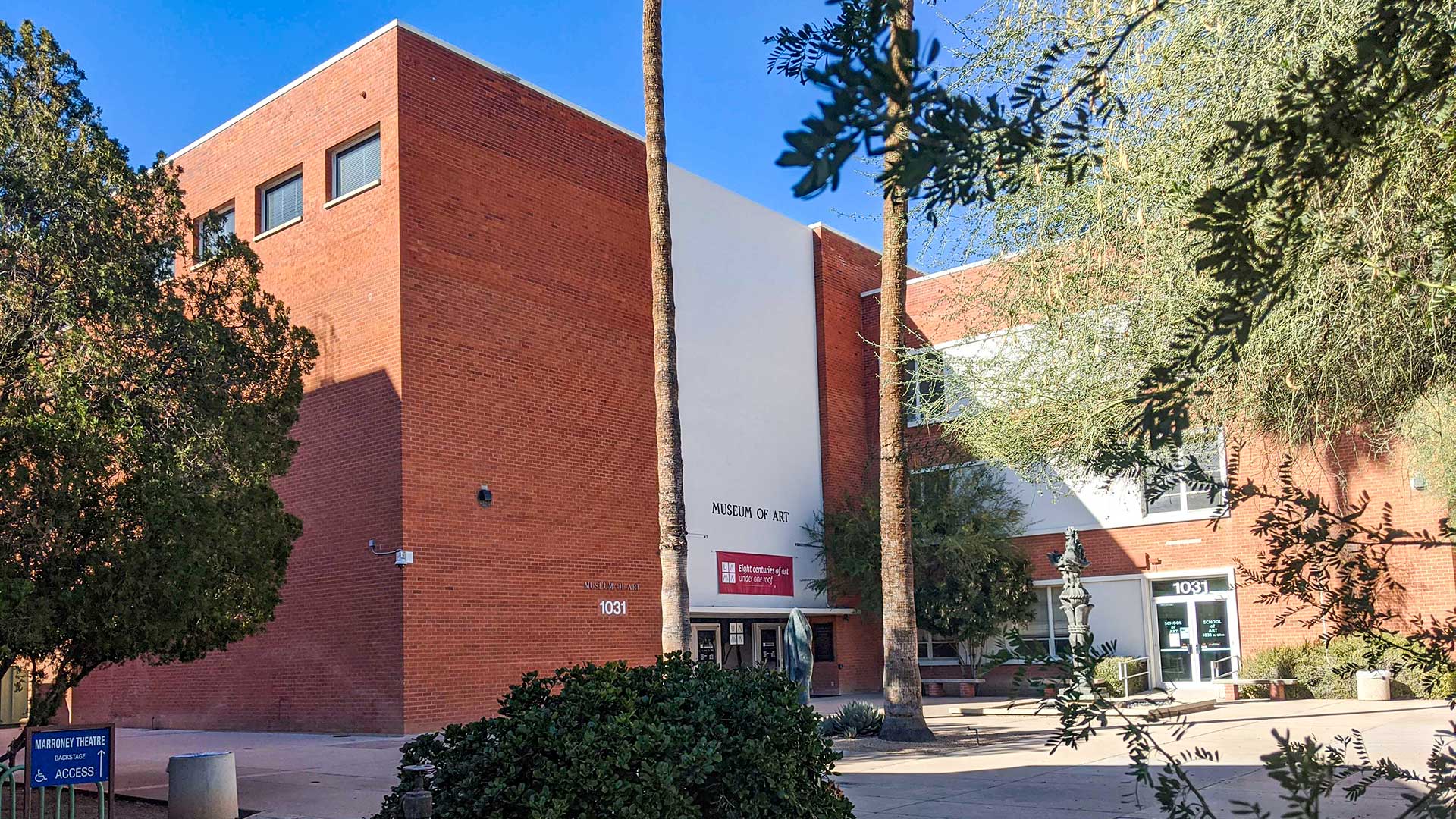 The University of Arizona Museum of Art, January 2020.
AZPM
Artistic works created by Arizona state prisoners will be displayed at the University of Arizona Museum of Art later this month.
The exhibit is part of a prison education program that started in 2017 when a team of UA faculty and graduate students began teaching English courses at the Arizona State Prison in Tucson. Program coordinator Celeste O'Brien notes the project expanded to include art education, and 116 prisoners signed up last summer. A select group will have their work displayed at the UA exhibit.
"There will be at least 25 pieces of art at the Museum of Art under a hobby-craft designation," she said.
Materials provided to the artists are based on their level of custody and their behavior, added O'Brien, "so their basic levels are origami or paper folding, or pencil-and-paper drawing, all the way up to water painting and coloring or molding of clay."
The art exhibit begins Jan. 16 and runs through March 29.