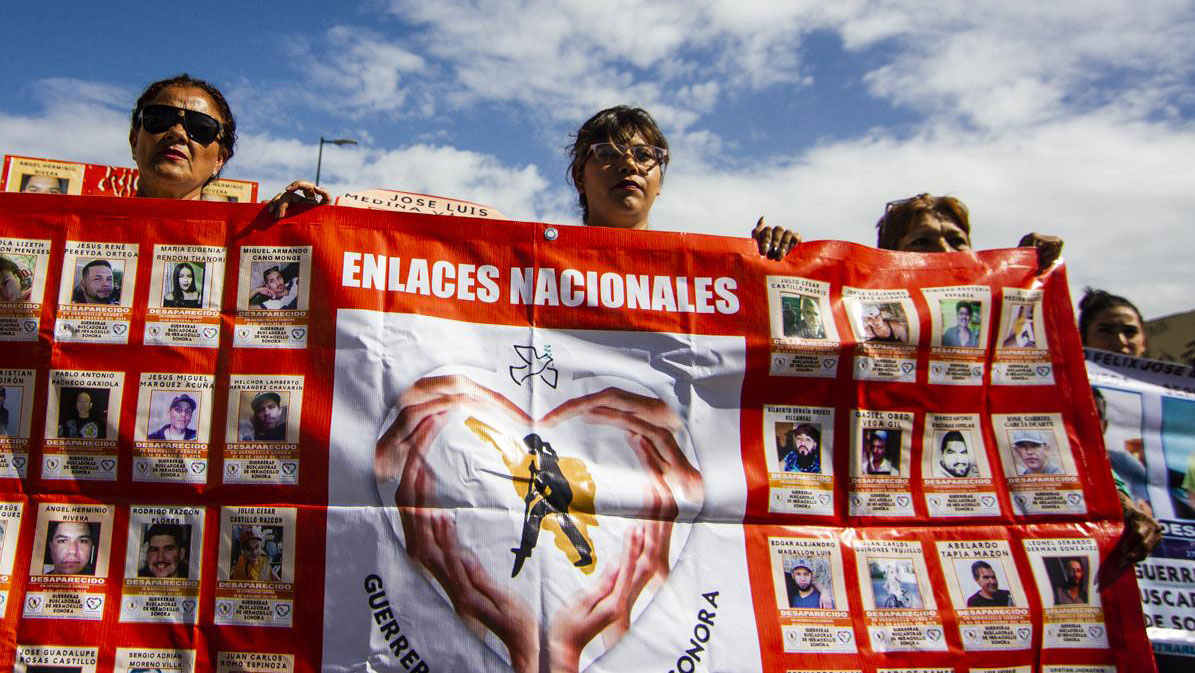 VIEW LARGER Mothers and other family members of missing loved ones march through downtown Hermosillo on Mexico's Mother's Day, 2019, including some from Guerreras Buscadoras de Sonora.

Murphy Woodhouse/Fronteras Desk
Nearly 62,000 people are currently missing in Mexico, a sizable jump from previous estimates, according to a new government report.
Sonora's share of that grisly figure is nearly 2,200 people, according to a report presented Monday by National Searching Commission head Karla Quintana. In early 2019, her predecessor put the national figure at just over 40,000.
Fully 10% of the 873 clandestine graves discovered in the country over roughly the last year were in the vast, sparsely populated state to Arizona's south. Many were found by women-led groups of volunteers searching for missing loved ones, like Ceci Flores and her Sonoran Searching Mothers.
"Sonora is fourth nationwide," she said, referring to the 143 bodies recovered from those graves.
She attributes the figures to the state's serious crime problem. Flores' group has led dozens of searches across the state, most prominently near Rocky Point, where dozens of bodies were discovered late last year.
While Sonora has some of the highest figures for recovered remains, just a handful of new disappearance cases were reported over the last year, according to the report.

Fronteras Desk
is a
KJZZ
project covering important stories in an expanse stretching from Northern Arizona deep into northwestern Mexico.