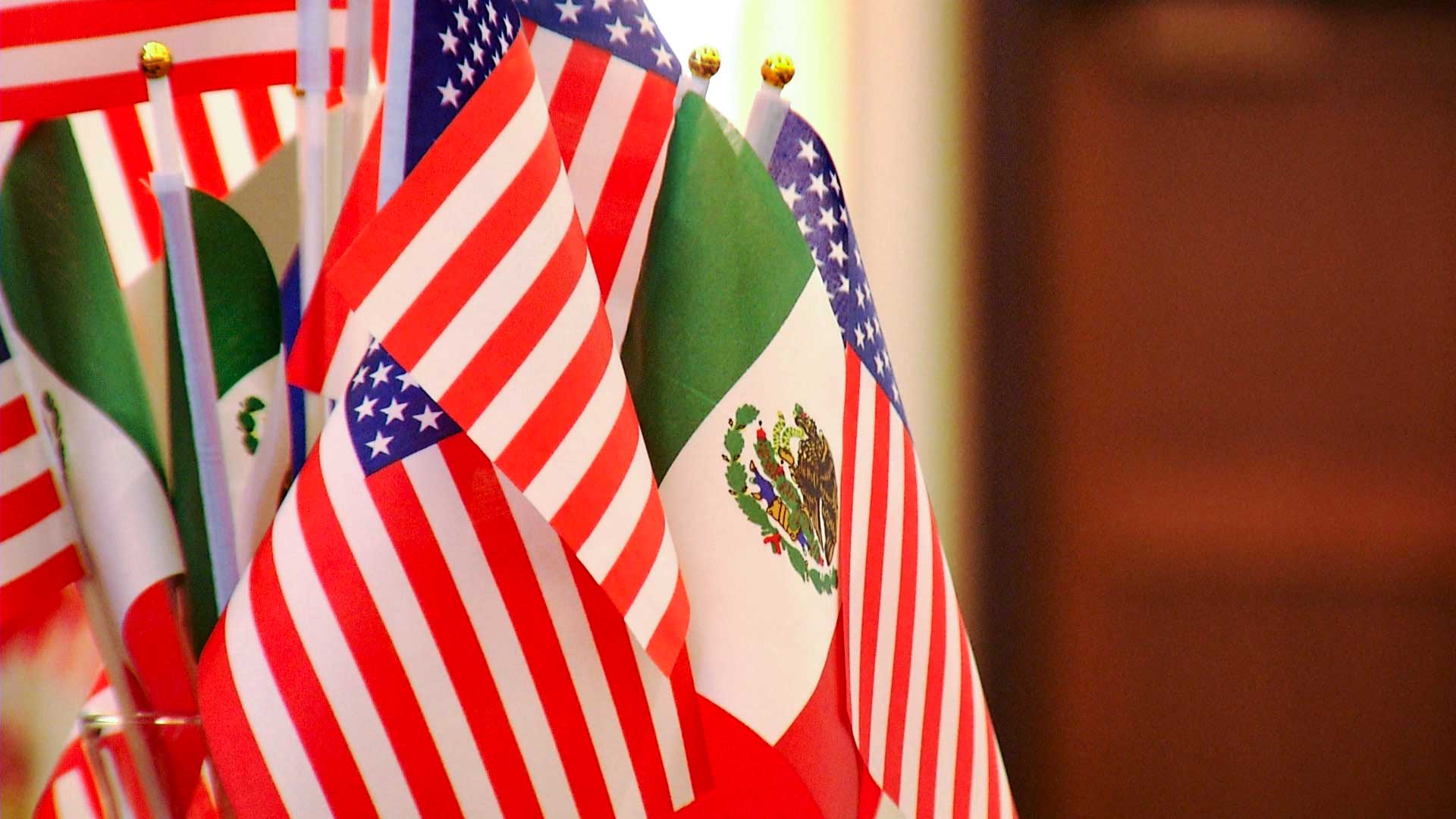 U.S. and Mexico flags.
Steve Riggs/AZPM
MEXICO CITY — The Trump administration has been trying to restrict all forms of legal migration in the U.S. But Mexico is praising the increase of Mexican migrants in the U.S. under work visa programs.
From October 2018 to September 2019, 303,657 work visas were issued to Mexicans. That's 11,7140 more permits than the previous year, according to official data.
Among them, the number of H visas, which include jobs like farmworkers and scientists, went up 7.2%.
In a statement, the Mexican secretary of foreign affairs welcomed the increase of what they call "Mexican economic migrants in the United States."
The statement says the growth of work visas is a sign of the strong economic partnership between Mexico and the U.S.

Fronteras Desk
is a
KJZZ
project covering important stories in an expanse stretching from Northern Arizona deep into northwestern Mexico.