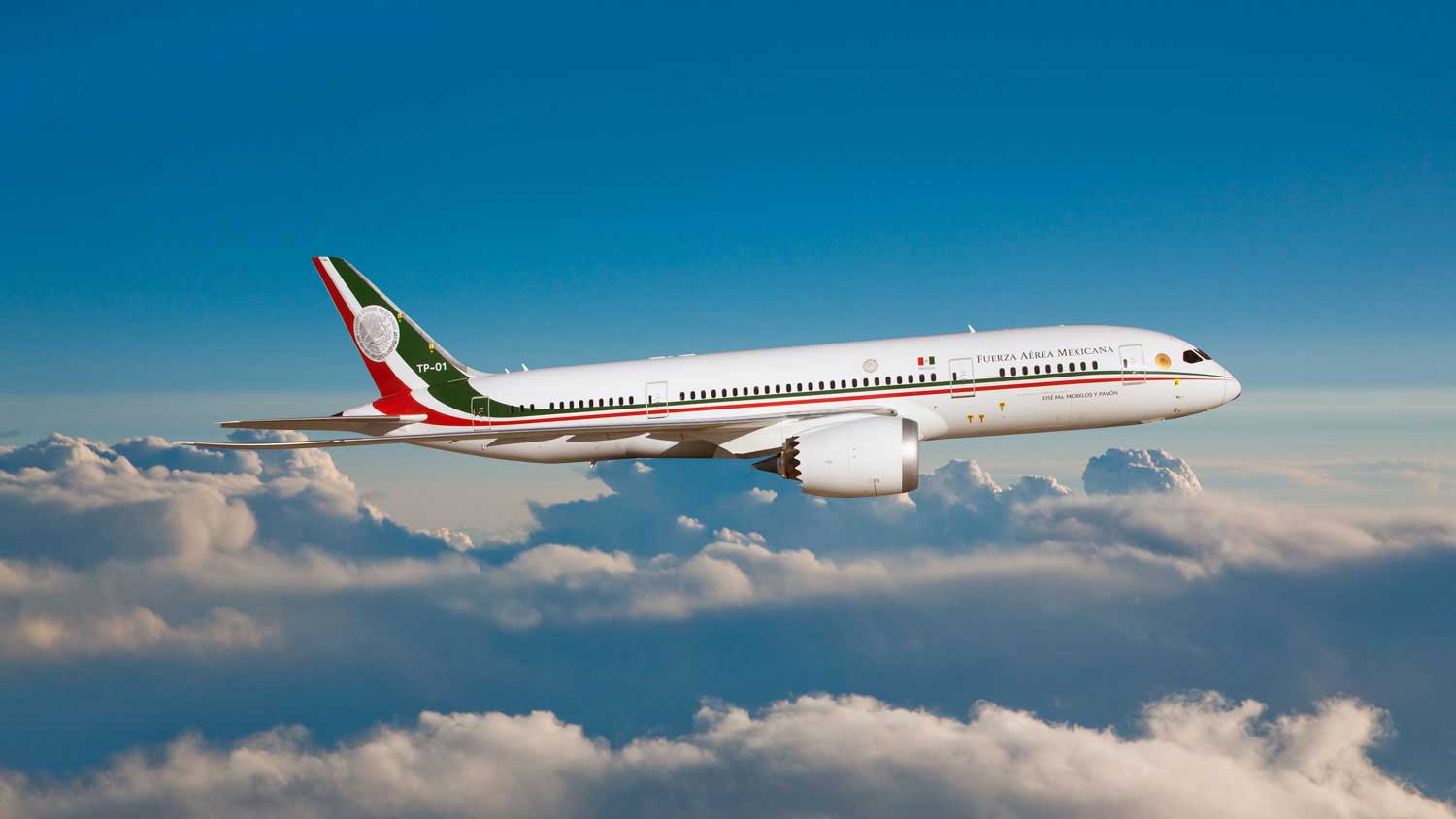 VIEW LARGER Mexico's presidential plane.

Mexican Presidential Office
MEXICO CITY — For about a year, Mexico's presidential airplane has been for sale in California as part of the Mexican government's austerity plan. But a deal hasn't been made, and the plane will go back to its homeland.
As he took office in late 2018, Mexican President Andrés Manuel López Obrador (AMLO) decided to use commercial flights and sell the plane.
"The airplane's luxury has nothing to do with the poverty in the country," AMLO said.
But Mexico has already spent $1.6 million to keep it in the U.S. And the president announced the return of the flight to try to auction it, or even rent it, in Mexico.
Critics of his administration say that far from saving money for the people, AMLO is spending more on commercial flights and maintenance.

Fronteras Desk
is a
KJZZ
project covering important stories in an expanse stretching from Northern Arizona deep into northwestern Mexico.