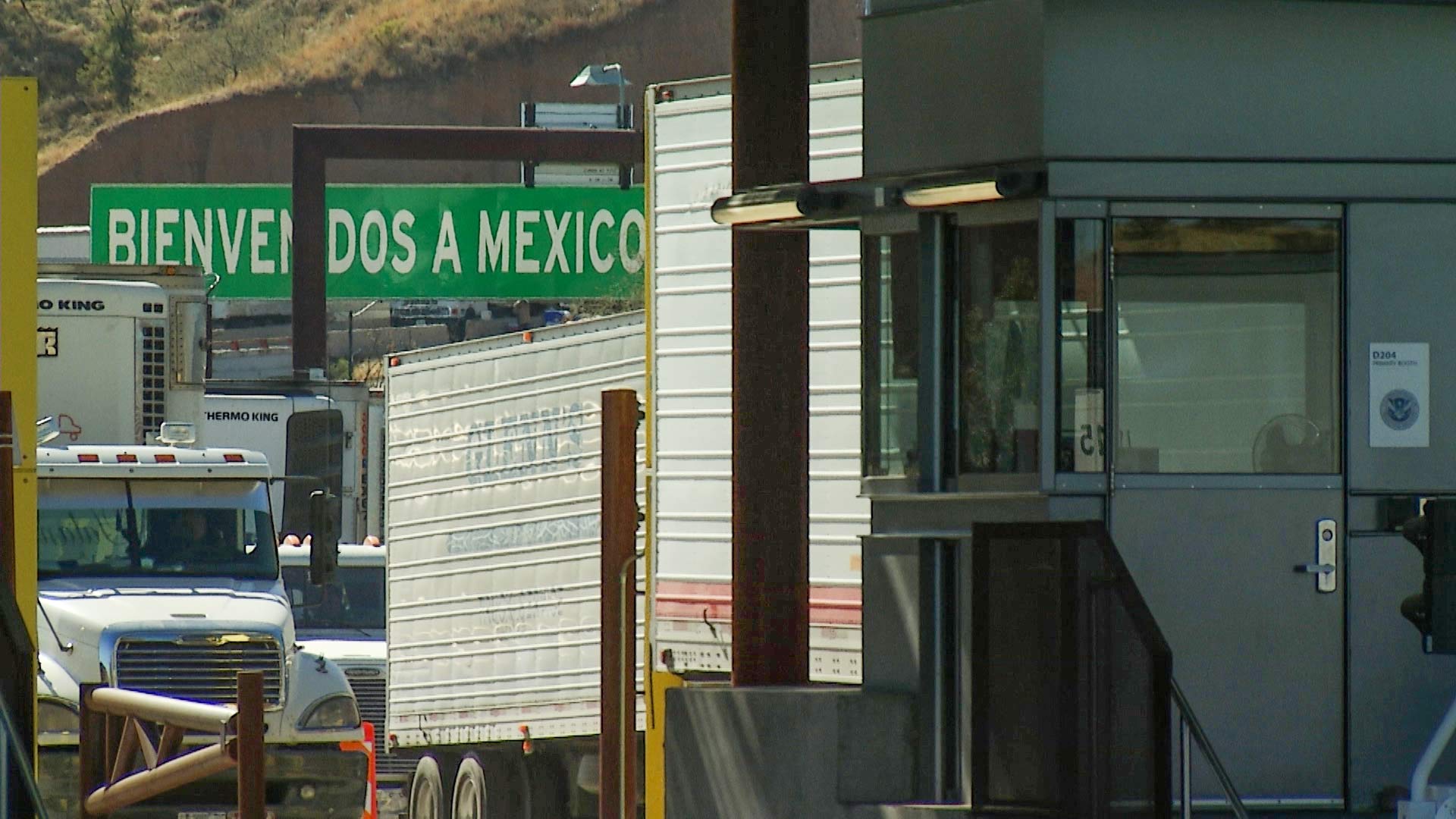 Trucks wait in line to cross into the United States via Nogales, while a sign reading "Bienvenidos a México" welcomes those crossing into Mexico.
AZPM
As the impeachment trial of President Donald Trump is getting underway, the U.S. Senate approved the revised NAFTA deal on Thursday by a wide margin.
Both of Arizona's senators — Democrat Kyrsten Sinema and Republican Martha McSally — joined 87 other colleagues in approving the USMCA, as the renegotiated deal is known. Trump, who promised to reform NAFTA during his campaign, is expected to sign it soon.
After Democrats in the U.S. House negotiated additional labor and environmental rules, that body — with "yes" votes from each member of Arizona's delegation — overwhelmingly approved it late last year.
"What has happened is that the bipartisan support for free and fair trade has been rebuilt," said Glenn Hamer, president of the Arizona Chamber of Commerce and Industry.
"I'm proud to have worked with my colleagues on both sides of the aisle to advance the United States-Mexico-Canada Trade Agreement, and I am glad the Senate approved this critical agreement with bipartisan support," Sinema said in a statement from her office.
Mexico has already ratified the measure, which only needs to be signed by Trump and approved in Canada to go into effect, according to a statement from McSally's office.
"Arizona's economy is heavily reliant on cross-border commerce with Mexico and Canada. It sustains more than 228,000 Arizona jobs and over $9 billion in exports to our neighbors," McSally said in that release. "This trade agreement will harness job growth and spur economic activity by modernizing the antiquated guidelines stifling greater and wide-ranging opportunities for cross-border commerce."

Fronteras Desk
is a
KJZZ
project covering important stories in an expanse stretching from Northern Arizona deep into northwestern Mexico.