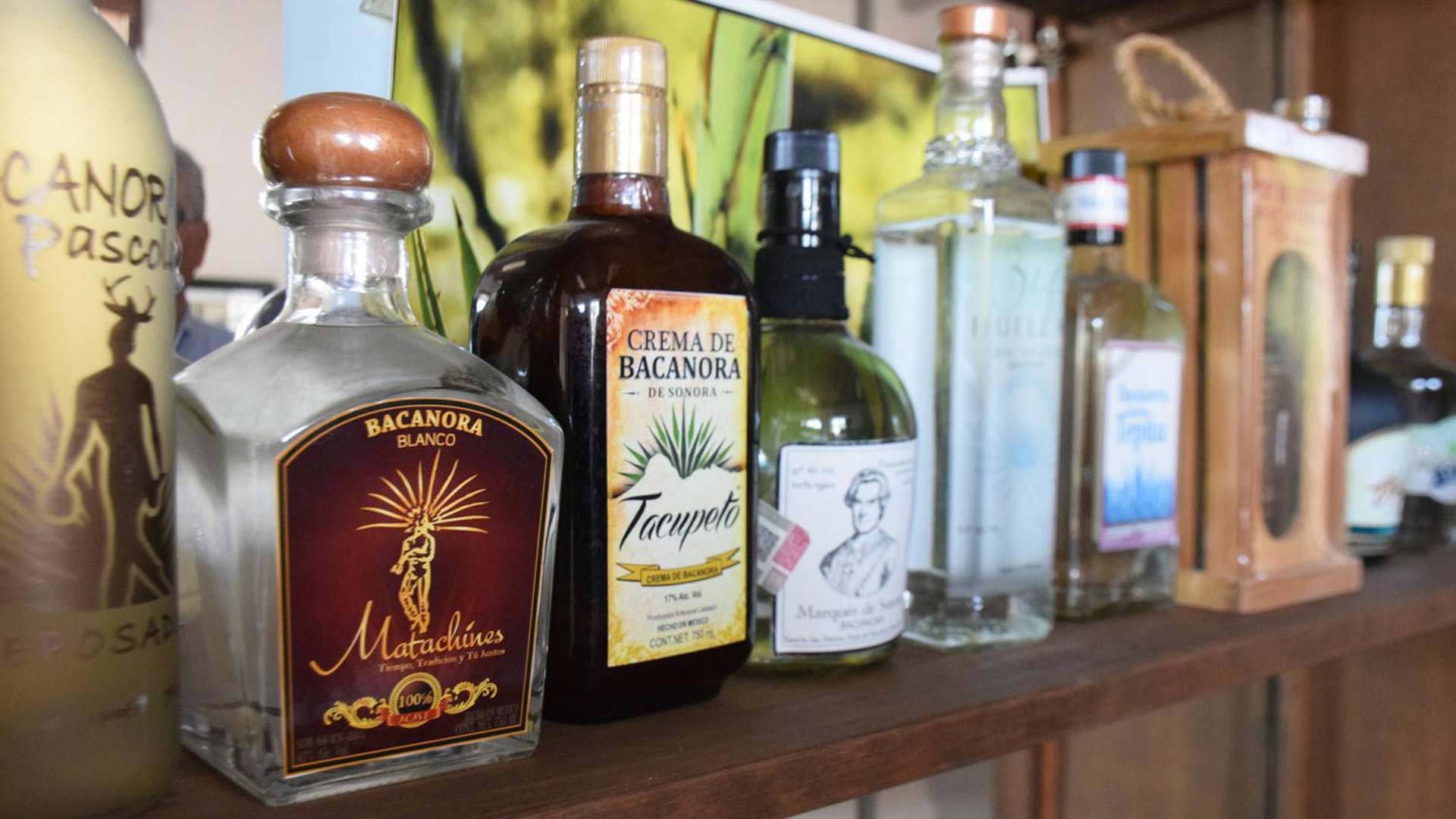 The Bacanora Museum in the town after which the agave spirit is named, in Sonora, Mexico.
Kendal Blust/Fronteras Desk
A regional liquor produced in neighboring Sonora, Mexico is being recognized in the European Union as a unique regional product. That could increase the spirit's value on the international market.
Sonorans have been producing the agave distillate Bacanora for hundreds of years. But while its cousins tequila and mezcal are well-known, Bacanora was held back by prohibition laws that made it illegal to produce until 1992.
Now, in an updated agreement between Mexico and the European Union, Bacanora is considered a protected denomination of origin, meaning it's recognized as a regional product unique to Sonora. And Bacanora producers hope it will boost the drink's value worldwide.
"Receiving this recognition at the international level brings a much higher status to Bacanora," said Pavel Dennis, administrative director of the Sonoran Bacanora Regulatory Council. "It's part of the value you can add to your product."
Dennis said Bacanora has already started to gain international appeal — it's being sold in five European countries as well as the United States. But there's a lot of room to grow. And its new status in the European Union is an important step in that direction.
"For us it's extremely important," he said. "It's a distinction that will bring our Bacanora to the next level as a product that's unique in the world."

Fronteras Desk
is a
KJZZ
project covering important stories in an expanse stretching from Northern Arizona deep into northwestern Mexico.