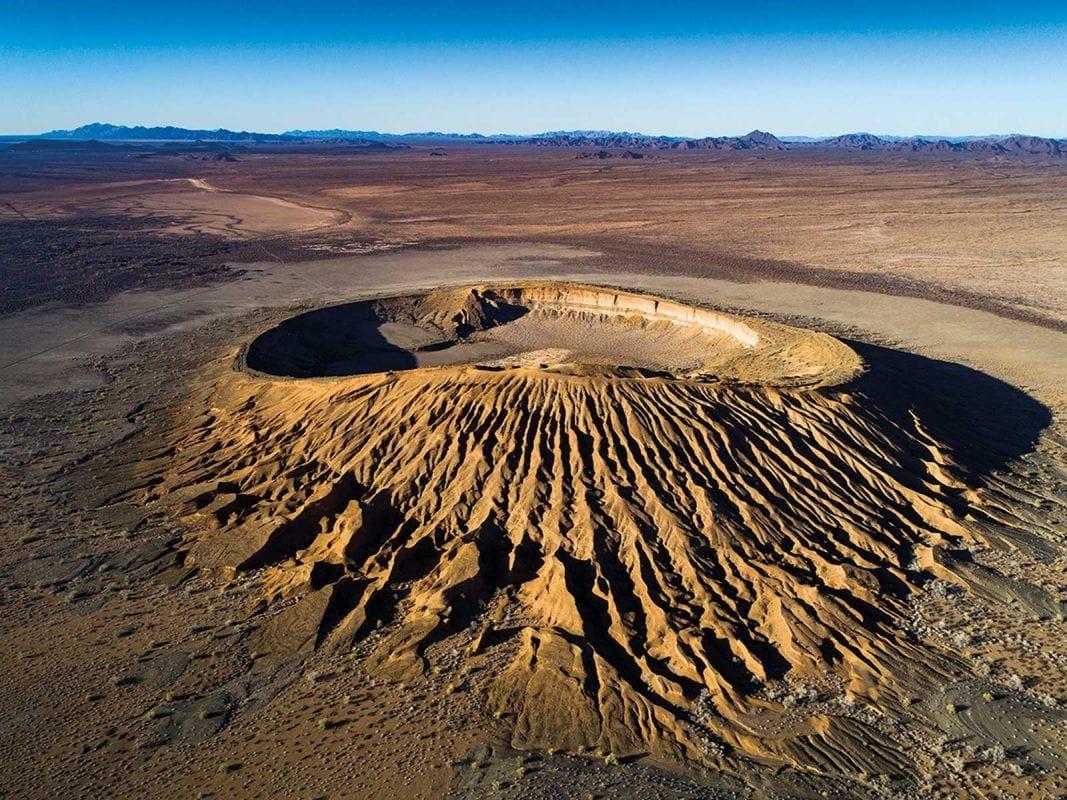 VIEW LARGER El Pinacate

Alejandro Olivera/Center for Biological Diversity
Just south of the Arizona border, Sonora's stunning 2,700 square-mile El Pinacate and Gran Desierto de Altar Biosphere Reserve is a vast desert landscape dotted with enormous craters, sand dunes and lava flows. In 2013, it was designated a UNESCO World Heritage site for its outstanding biodiversity, including endemic species like the Sonoran Pronghorn.
But conservation groups, including the Center for Biological Diversity, Wildlands Network and Greenpeace Mexico, along with the Tohono O'odham Tribe sent a petition to UNESCO Friday, Feb. 21, urging that it declare the reserve a World Heritage Site "in danger" because of border wall construction, which poses a threat to Sonoran wildlife by preventing cross-border migration and habitat use, and cuts through the route of a sacred cross-border journey of the Tohono O'odham.
"This is not just between the U.S. and Mexico. We're talking about a World Heritage site," said Alejandro Olivera, Mexico's representative for the Center of Biological Diversity. "Other countries need to get involved. It is in their hands to raise their voice and stop this wall construction."
This isn't the first letter the groups have sent to UNESCO. In May 2017 they also petitioned the World Heritage Committee to give El Pinacate "in danger" status because of the United States government's plans to construct a 30-foot high, impenetrable wall along the U.S.-Mexico border.
Now, the U.S. has issued contracts for construction of the new border barrier in areas just north of El Pinacate, running along the edge Organ Pipe Cactus National Monument and the Cabeza Prieta National Wildlife Refuge.
"The U.S. border wall is no longer merely a plan – the wall has already begun to divide the ecologically-critical Sonoran habitat that El Pinacate was designated, in part, to protect," the groups wrote in the letter sent Friday. "Urgent action is needed by the (World Heritage) Committee to consider and recommend measures to mitigate the wall's impacts on El Pinacate."
Olivera added that the committee could consider providing "in danger" status as soon as this summer. In the meantime, the Center For Biological Diversity is also suing the government to halt further border wall construction.
Letter to WHC, IUCN

View at Google Docs
|

Download File

Fronteras Desk
is a
KJZZ
project covering important stories in an expanse stretching from Northern Arizona deep into northwestern Mexico.