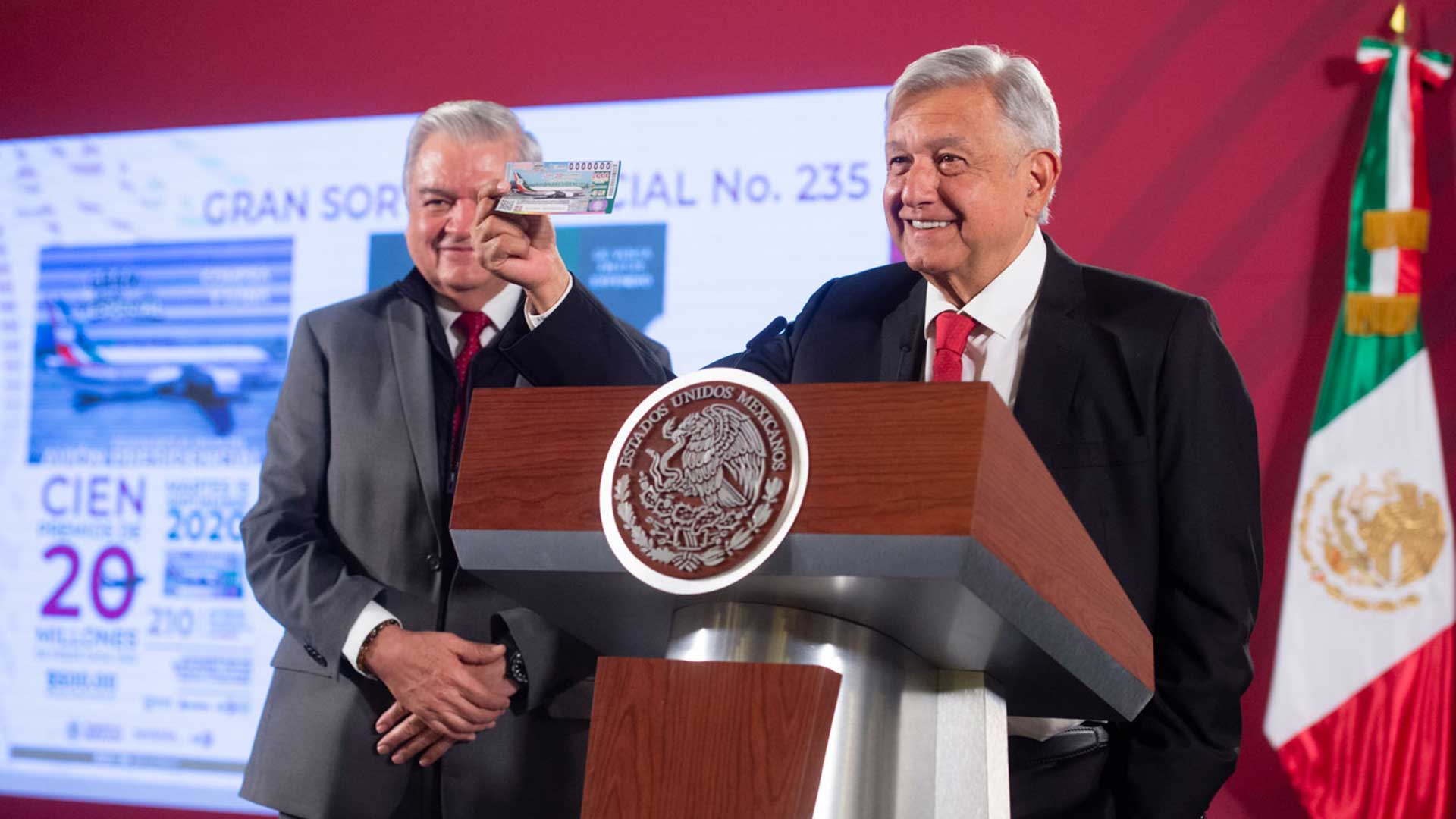 Mexican President Andrés Manuel López Obrador shows the ticket he purchased for the presidential airplane raffle.
Office of the Mexican Presidency
MEXICO CITY — For more than a year, the Mexican president has been using commercial flights while trying to sell the presidential plane as part of his austerity plan. But since a deal hasn't been struck, President Andrés Manuel López Obrador decided to raffle the plane.
President López Obrador said 6 million tickets will be distributed around Mexico starting next Monday. He purchased the first ticket for 500 pesos (about $25).
But feminists said the raffle is a smoke screen to overshadow Monday's women's strike to protest against the increase of hate crimes against women, and the president changed the raffle's date.
López Obrador stated he didn't even remember that the strike was on Monday, and blamed conservative opponents of being behind the protest.
Days ago, the president held a private dinner with Mexican business leaders asking them to commit to spending millions of dollars in raffle tickets.

Fronteras Desk
is a
KJZZ
project covering important stories in an expanse stretching from Northern Arizona deep into northwestern Mexico.