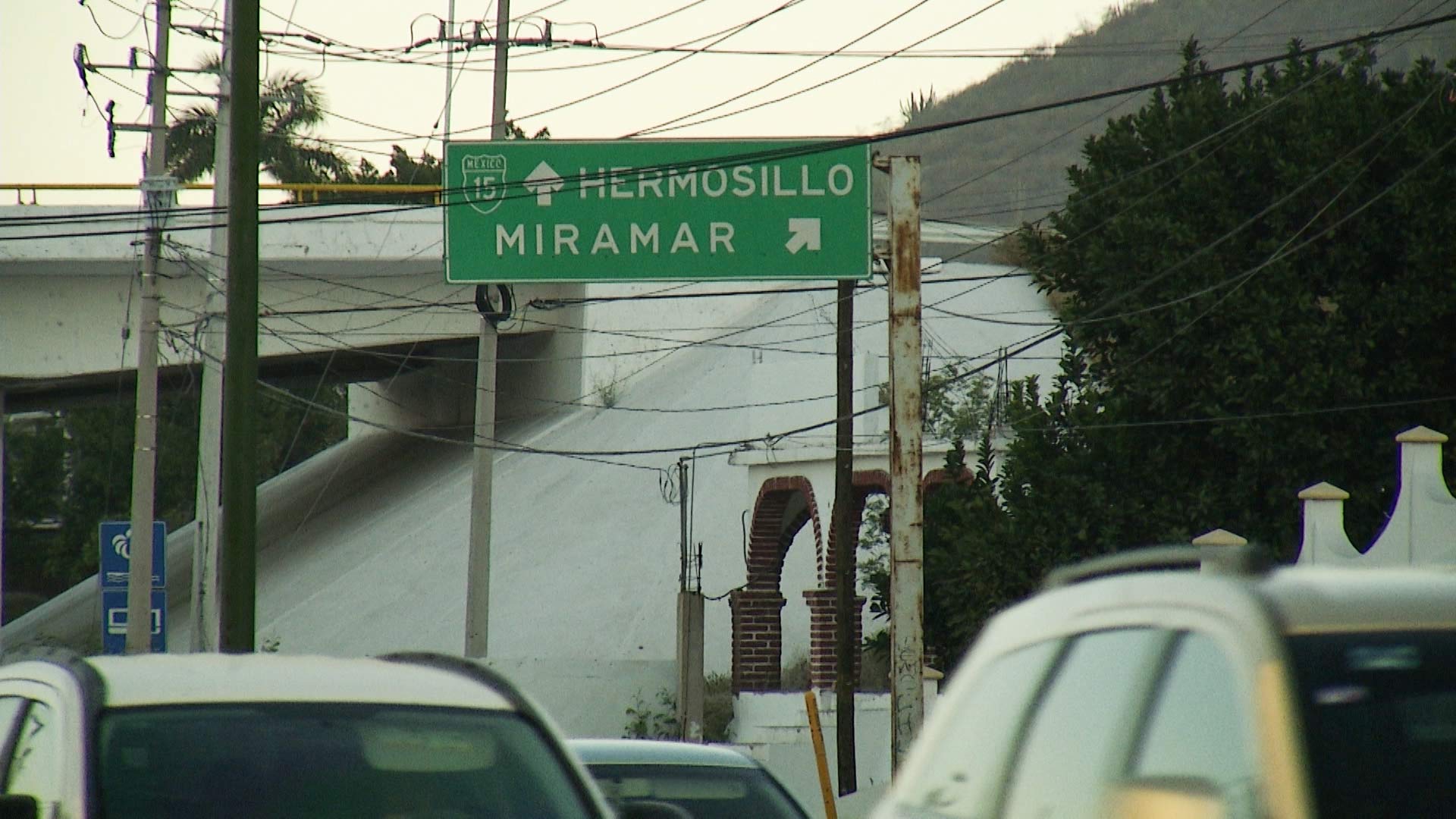 File photo of a highway sign to Hermosillo, Mexico.
AZPM Staff
Sonora, Arizona's neighbor to the south, confirmed on Monday its first case of COVID-19, the disease caused by coronavirus.
The patient is a 72-year-old Hermosillo resident who had recently returned from travel in the United States, including visits to Chicago and Los Angeles. State authorities are monitoring his close contacts to prevent further spread.
At a Monday afternoon press conference, Sonoran Health Secretary Enrique Clausen laid out the elements of an aggressive response plan from the governor's office dubbed simply "Stay Home."
"We have the advantage that we have learned from the errors and successes of other countries," Clausen said. "The most successful strategy has been that: that citizens stay home."
For at least the next month, school at all levels will be canceled, non-essential businesses like bars, theaters and gyms will close, and all events involving more than 10 people are called off. Churches will also be asked to cancel services. Over the weekend, health officials started monitoring those entering the state through airports and other ports of entry.

Fronteras Desk
is a
KJZZ
project covering important stories in an expanse stretching from Northern Arizona deep into northwestern Mexico.