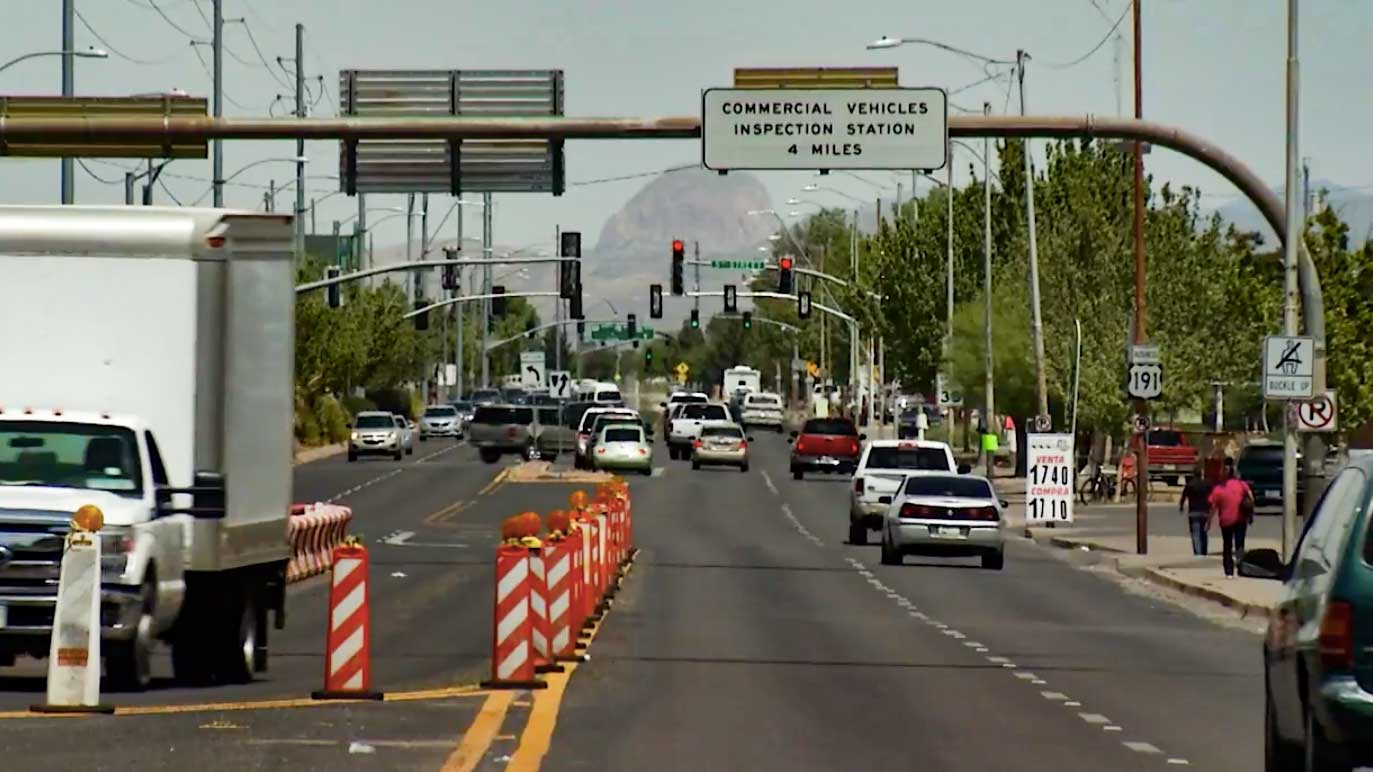 Douglas, Arizona, 2017.
AZPM
The U.S.-Mexico border was set to close to nonessential travel March 20 at midnight to help stem the spread of the coronavirus. For towns in Arizona that see cross-border movement all the time, that news has left big questions about what will happen next.
Up until Thursday, operations were still mostly normal at Arizona ports of entry. Then the Department of Homeland Security announced a joint agreement with Mexico to close the border for tourism travel and other recreation for at least 30 days.
Robert Uribe is the mayor of Douglas, a rural town of some 16,000 residents that borders the Sonoran city of Agua Prieta. Two million cars and nearly 1 million pedestrians pass through every year, he said. It is a shared place. Residents travel back and forth, workers live in one city and commute to the other. Uribe urged residents to come home to Douglas and wait out the closure together. He said he understands and supports the measure. But closing the border also means drastically changing the way residents live their day-to-day lives.
"We're intertwined, we are a binational community. There is this reciprocal love, and cross-border dynamic and collaboration," he said. "There is this flow of not just commerce but everyday action. We cross to visit our family members, Agua Prietans visit their families here — that's the beauty of the border and it's how we live in this part of Arizona."
Uribe said while closure is confusing and sad for Douglas, he also sees it as necessary. Sierra Vista, the closest large Arizona city, is still 50 miles away. Uribe said that's one reason a COVID-19 outbreak could be harder on his city.
"We don't want to have an emergency where we don't have transportation or the resources to aid our residents," he said. "That's why we're taking steps to make sure people are following the COVID-19 recommendations that have been given by the White House."
"We're intertwined, we are a binational community. There is this reciprocal love, and cross-border dynamic and collaboration"
Cross-border collaboration is a concept Ammi Robles knows well. The 22-year-old Mexican artist lives in Agua Prieta and commutes to Douglas often. She said learning about the closure brought up a lot of doubt about the future.
"How can you describe this feeling? It's like you feel it but you don't see it," she said.
U.S. officials said commerce, medicine and those traveling for work and school will still be allowed through the border. But Robles said she and other Agua Prieta residents wonder what exactly stipulates essential travel. Right now her father is visiting her sister in Yuma. The city is far enough away that he'll likely wait out the 30-day closure there. She said in the midst of so much uncertainty, it's hard not to be nervous about what comes next.
"Right now my dad doesn't have a job," she said. "So, right now we're just anxious to know what's going to happen."
Robles' brother and mom work and attend school in Douglas. Both their classes at Cochise Community College went online over a week ago. But Robles' brother Haziel still travels there to work as a janitor at the school. He said now he's unsure how the border closure will affect his position there.
"I'm just a work study, I don't get days off and if I stop working I don't have money for school," he said. "I don't have a place in Douglas [to stay] so I'll need to keep coming back to Agua Prieta."