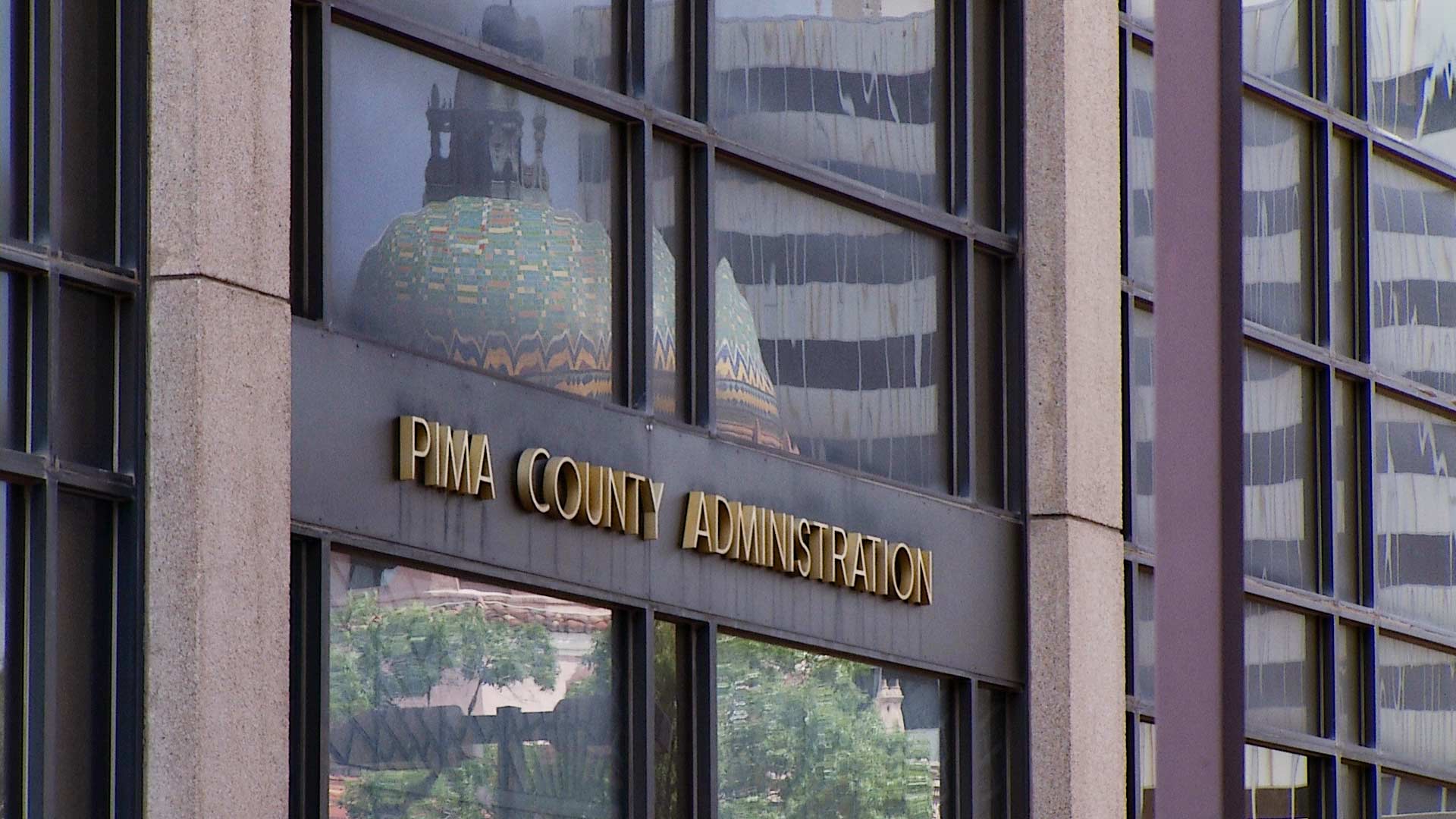 The Pima County Board of Supervisors meets at the County Administration Building in downtown Tucson.
AZPM
Some Pima County employees and tenants who lease county property will get some economic help under measures approved by the Board of Supervisors Thursday.
Employees who interact with the public will be getting a $2 an hour premium in their paychecks as compensation for the risk they're taking during the pandemic. Republican Ally Miller opposed the move because she says it sends the wrong message to taxpayers who've lost their jobs due to the pandemic.
"Anywhere you are, you're lucky to be getting a paycheck, and there's a whole lot of people in this community that are getting nothing since May(sic) 19th," Miller said, referring to the March 19th order closing many non-essential businesses.
Sheriff Mark Napier defended the increase. He said his employees and their loved ones face a higher risk of COVID-19 exposure
"I always accepted the fact that I could be shot in line of duty and I could lose my life. I did not accept the fact that that bullet could come home and harm my family, and that's what our deputies, our corrections officers are facing right now," Napier told the Board of Supervisors.
The board approved the increase on a 4-1 vote. It goes into effect next week, and will stay in place at least through June.
Business startups, nonprofits and other tenants that lease space from Pima County will get a six-month grace period for paying their rent during the pandemic. County Administrator Chuck Huckelberry said with the economy basically shut down, some smaller businesses may have to choose between paying their rent and paying their workers.
"I'd much rather have those businesses or nonprofits pay their employees as opposed to pay the county rent. I can do without the rent for six months and it's not going to financially hurt the county," Huckelberry said.
The county would lose up to $2.5 million in rent payments if every tenant delayed paying, but that amount would be made up with interest in the fall.