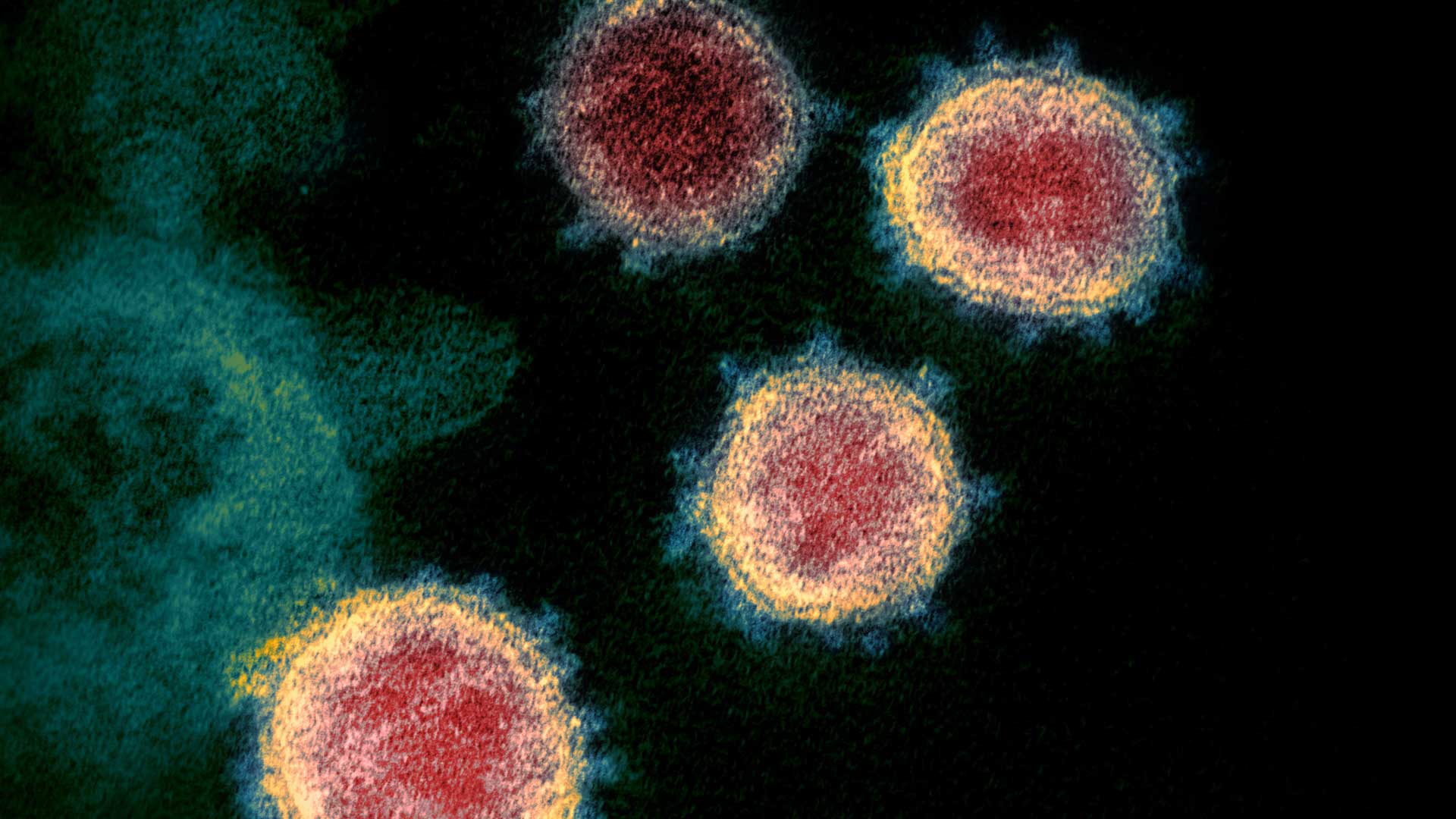 This transmission electron microscope image shows SARS-CoV-2—also known as 2019-nCoV, the virus that causes COVID-19—isolated from a patient in the U.S.
NIAID-RML
Arizona's first responders and other medical workers will be the first to use a new COVID-19 antibody test developed at the University of Arizona.

The presence of COVID-19 antibodies in a person's blood can indicate that their immune system has recently fought off coronavirus disease. And that, in turn, may mean the person is immune from catching it again, at least for a while.
At a Tuesday news conference, Gov. Doug Ducey announced the state Department of Health Services has partnered with the UA to provide 250,000 COVID-19 antibody tests for those people he called "frontline medical personnel."

"Now, antibody testing is not a cure-all, but it's an important step to identifying community exposure, helping us make decisions about how we protect our citizens and getting us to the other side of this pandemic more quickly," Ducey said.
UA President Robert Robbins says the test might help find people who are safe to be around current coronavirus patients.

"We think that we by doing this test will get valuable information about who has the disease and who has had it in the past and has antibody production, potentially inferring immunity," Robbins said. The level and duration of immunity experienced by former COVID-19 patients remains unclear.
UA scientists developed the test initially to screen students and staff returning to campus. Ducey says the state and the university are working together to quickly get approval from the federal government to move forward with the testing.
Ducey also announced the Walgreens chain will open two drive-thru coronavirus testing sites in Arizona, though the locations haven't been chosen yet. Walgreens is setting up drive-thru testing in 14 states across the country.