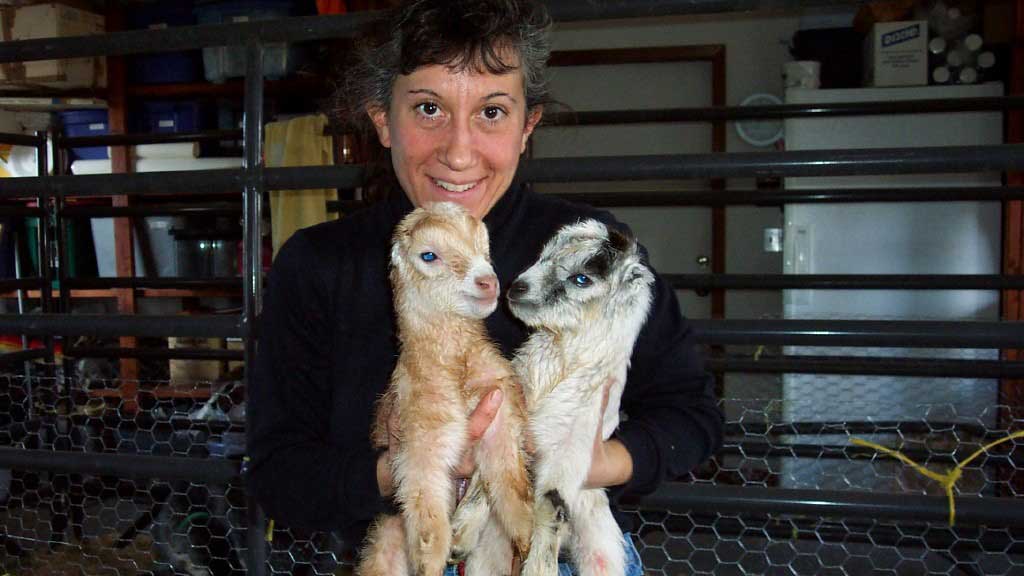 VIEW LARGER Toni Leo owns Whisper's Sanctuary, a 501(c)(3) in Elgin that takes in elderly and unwanted animals.

Courtesy of Whisper's Sanctuary
Whether it's one flute for a student or 4,000 books for a teacher, the Sunnyside Foundation makes a little go a long way.
The foundation fills in shortfalls for the Sunnyside Unified School District, which faces declining enrollment and a $7 million budget deficit. Every school in the district receives federal funds due to high concentrations of students in poverty.

"The parents that trust their teacher will go to that teacher. That teacher goes to the principal. The principal goes to the district. When the district doesn't have the resources, there's a chance that that need will come to the foundation," said director Kerri Lopez-Howell.
But since the coronavirus arrived, funding has dried up, while the need for their services, and their expenses, have grown. In March, a corporate sponsor canceled a $20,000 gift to support school nursing and mental health services. And since classes have moved online, the foundation has been supplying families with laptops.
The Sunnyside Foundation isn't the only nonprofit struggling. In the best of times, many nonprofits operate on the edge. A 2018 survey by the Nonprofit Finance Fund found three quarters said they'd run out of cash within six months. Fundraiser cancellations have cost an estimated $40 million, according to a survey from the Alliance of Arizona Nonprofits.
"That is the revenue that many nonprofits, especially smaller nonprofits, rely on for their general operating expenses throughout the year," said Tamara McKinney, communications director for the Community Foundation for Southern Arizona.
The Community Foundation serves as a kind of clearing house for charitable giving. McKinney said it has received over 250 applications from local nonprofits for its two COVID-19 relief funds.
The problem, said Kerri Lopez-Howell, is that now nonprofits of all sizes are competing for the same pot of money.
"I wasn't having to write for the same grants as a $6-$7 million organization. But now we are all on these same phone calls looking at the same dollars trying to get them for our programs," she said.
The Community Foundation is charged with distributing funds to have the greatest impact for vulnerable and marginalized communities, but many small nonprofits are finding themselves passed over. A majority of the nonprofits receiving COVID relief funds from the Community Foundation have annual budgets of more than $1 million.
Nonprofit consultant Sarah Gonzalez said there should be funds set aside for the little guy. Many of her clients have one employee and operate on a shoestring budget. They have narrow missions and work mostly in minority neighborhoods.
"When you're funding a smaller nonprofit organization, you can almost guarantee the money's going to go directly to the community," she said. "That is huge if you're really looking at equitably serving the community."
Not every organization has the option to scale back their operations, either.
Whisper's Sanctuary in the rolling hills of Elgin houses dozens of old and unwanted donkeys, goats and horses — including those from the Fort Huachuca cavalry.
Owner Toni Leo normally has plenty of volunteer work and enough money coming in to keep the animals fed. But now she's started soliciting donations on Facebook.
"That's like literally the first time in 15 years I've just got to the point where I've just got to ask people for help because I just can't do it by myself anymore," she said.
She has health problems, but she still spends hours a day hauling food and water across the ranch. She's hoping for rain this summer so the animals can go out to pasture.
Leo said no matter what, the animals come first.