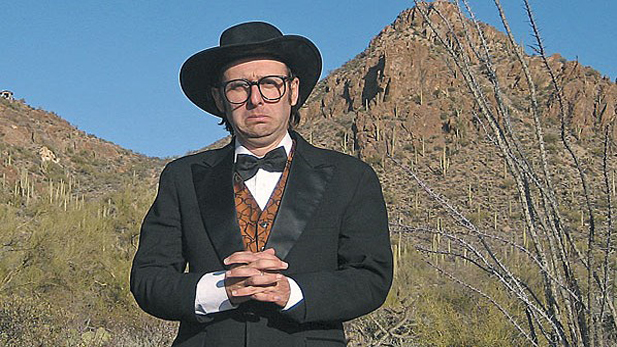 Comedian (and occasional country & western entertainer) Neil Hamburger in Tucson
Comedian Neil Hamburger is quite a character. He's a hard-working entertainer who has honed his stage craft through years of touring, taking his act to places as far away as Malaysia in search of the perfect laugh.
Although Neil often receives a hard time from audiences and booking agents, as well as at hotels, restaurants, shopping malls, and other public places, his reputation as "America's $1 Funnyman" can never be un-done.
Neil Hamburger will be playing two shows this weekend in Tucson, and he graciously consented to grant this interview, which starts with why Neil feels doing this weekend's benefit is important...
Listen:
Neil's show at Club Congress on Friday, December 9th is open to the public, and will also feature performance from Major Entertainer Mike H.
The All-Star Comedy Benefit for the Humane Society of Southern Arizona stars Doug Stanhope, Lynn Shawcroft, Henry Phillips - and Neil Hamburger, among others - will also include music from Nowhere Man & Whiskey Girl. It's happening at the Rialto Theater on Saturday, December 10th at 7pm.