After an historic housing crisis, the Fronteras Desk asked: is it time to reconsider the way we've built the Southwest? Now AZPM concludes Beyond Sprawl with a look at the lessons of Tucson's own housing bust.
Tucson and the city's outskirts were riding high on growth several years ago, with developments seeming to pop up everywhere there was empty land. But that all changed when the housing bust and recession took hold.
The Tucson area continues to suffer from the downturn, but does that mean we did something wrong?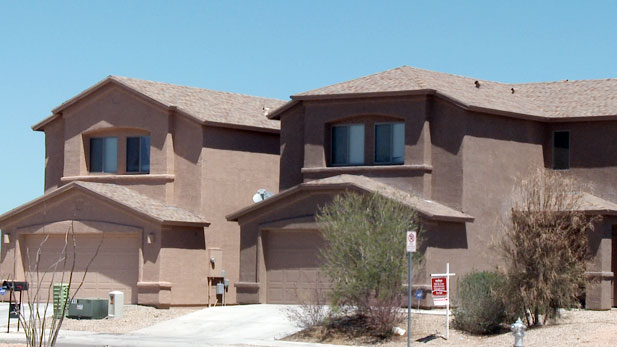 PHOTO: AZPM Staff
"I'm not sure we've done anything wrong. We've done what worked, back at the time that it worked," says Keri Silvyn.
Silvyn is a Tucson attorney who specializes in zoning and land use and also serves as chair for the group Imagine Greater Tucson, a community effort aimed at protecting and enhancing the region's quality of life.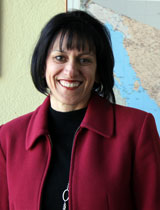 PHOTO: Robert Rappaport
Keri Silvyn, chair of Imagine Greater Tucson, says Tucson's sprawl resulted from doing what worked at the time.
But doing what worked when it worked has had consequences, including the loss of open space, long commutes, and infrastructure costs that don't pay for themselves, Silvyn says.
Sprawl in itself is not always bad as a community grows, but it can be unsustainable in the long term, she says. Case in point: baby boomers, who can't age in place.
"They can't access medical care" in sprawling suburbs, Silvyn says. "They can't walk to the nearest store."

More recently, young people have also turned away from the sprawl model. Some are trying to cut costs and look for places to live where they don't have to buy and maintain a car, she says.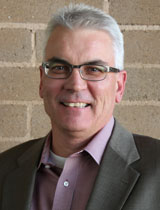 PHOTO: Robert Rappaport
Tucson grew itself into poverty, says David Welsh, executive vice president of Tucson Regional Economic Opportunities (TREO).
Arizona has had a long reliance on growth and in-migration, but the trends are changing and the community needs to be more diversified to better compete with other cities, adds David Welsh, executive vice president of Tucson Regional Economic Opportunities, or TREO, an economic development agency.
"We led the country in job growth, but we, in essence, grew ourselves almost into poverty, because we were adding jobs that were not sustainable," says Welsh. "When you do that and you have a setback targeted at the very sector you're reliant on, homebuilding, then you suffer disproportionately in a recession."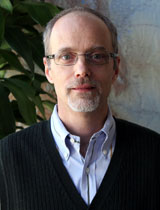 PHOTO: Robert Rappaport
John Shepard, senior adviser at the Tucson-based Sonoran Institute, urges the city to address some key issues before building anew.
John Shepard, a senior adviser at the Tucson-based Sonoran Institute, says at least a couple of issues need to be addressed as we plan the community's future.
"One is planning at a very different scale than we did before. That means planning at a multi-regional scale," says Shepard. The other issue is investment in infrastructure, schools, open space and natural resources.