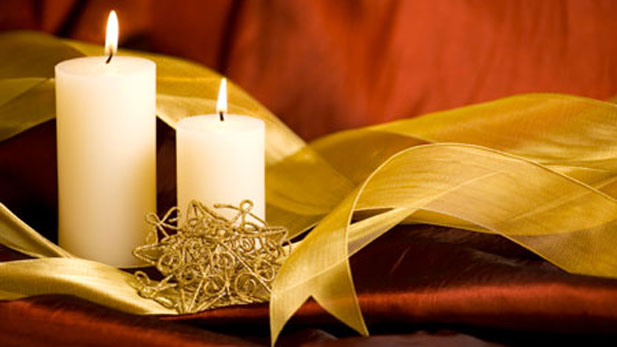 KUAZ will broadcast special programs for the holidays.
Wednesday, December 24th
7:00 p.m. - Tinsel Tales: NPR Christmas Favorites
The program features stories from the NPR archives that touch on the meaning of Christmas. David Sedaris, Bailey White, John Henry Faulk - these and other NPR voices, past and present, tell stories of the season. Hosted by NPR's Lynn Neary.

8:00 p.m. - Twas the Night Before Christmas
Host Bill McGlaughlin invites listeners to journey back to the roots of this most familiar lyric. For an engaging hour, he touches on the fascinating early history of New York, depicting how children from Dutch and early British families celebrated Christmas. The program also highlights Victorian families and features a scene in which the children of Clement C. Moore, the poem's author, actually reject his first quite pious attempt at Christmas edification in favor of his more fanciful dreamland.

9:00 p.m. - Joy to the World 2008
A rich, hour-long live performance of holiday jazz hosted by pianist Bob Thompson and performed at Charleston, West Virgina's Cultural Center Theater. Thompson welcomes guest vocalist Catherine Russell and applies his expansive jazz vocabulary to favorite holiday tunes, adding a fresh perspective to the season's music.

10:00 p.m. - Red Hot Holiday Stomp
The Jazz at Lincoln Center tradition features Wynton Marsalis, Bill Charlap and Wycliffe Gordon with winter favorites, ample doses of Spanish Tinge and ragtime seasoning.

11:00 p.m. - Jazz Piano Christmas XIX
This year, we'll hear lots of Latin Jazz onstage at the John F. Kennedy Center for the Performing Arts in Washington D.C. This popular program will include original interpretations of holiday favorites performed in concert by established jazz stars and talented newcomers. As always, both the artists and audience are sure to have a good time. This year's exciting lineup includes Brazilian pianist and singer, Eliane Elias; Afro-Cuban jazz pianist and composer, Arturo O'Farrill; prolific pianist and composer of Latin and world music, Rebeca Mauleón; and New Orlean's own premier modern jazz pianist, Ellis Marsalis. Felix Contreas hosts.
Wednesday, December 31st
6:00 p.m. - Toast of the Nation
Count down to 2009 this New Year's Eve with live jazz on Toast of the Nation. Party with live music from coast to coast, from a Sonicbloom in Boston to a Pink Martini in Los Angeles, from ribs and Mingus in New York to black-eyes peas and a licorice stick in New Orleans, Toast of the Nation presents live music with four midnights!