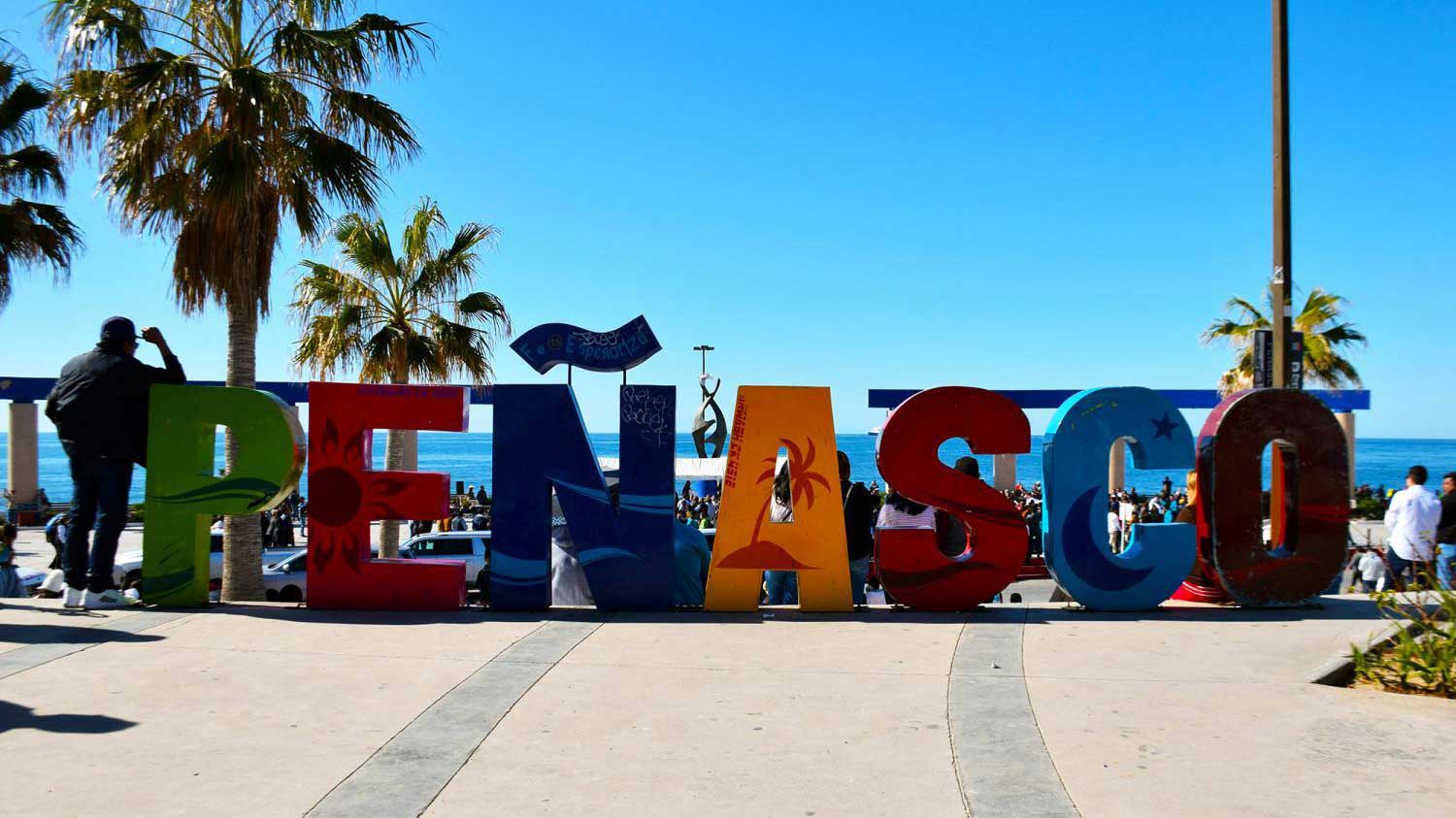 VIEW LARGER The Sonoran beach town Puerto Peñasco is a popular destination for Arizona tourists.

Kendal Blust/Fronteras Desk
After more than three months on strict lockdown, Puerto Peñasco, also known as Rocky Point or Arizona's Beach, is welcoming tourists back to its shores as phase three of the city's reactivation plan. But the city expects visitors to respect restrictions, including wearing a mask, social distancing and a 10 p.m. curfew.
"People visiting Peñasco must know that those rules are in effect and we are not being relaxed or we're not tolerating the disobedience of those rules because it exposes us and it will expose you," said Mayor Ernesto "Kiko" Munro. "Most likely if there is an outbreak we will have to shut down again. We don't want that to happen, so that's why we're strict in the regulations and also in the enforcing of the regulations."
For now, all visitors must have their temperature taken, pass through a sanitation tunnel and show proof of a reservation at an approved hotel, resort or rental.
For at least the next two weeks, no one will be allowed to enter the city to stay at a private residence, including property owners, unless they had special permission to leave for medical reasons.
Beaches are still closed, as are bars and nightclubs and the city's boardwalk. But Munro says tourists can enjoy pools, golfing, restaurants, ATV rentals and other attractions. Health and sanitation rules will be in place for all activities, he said.
Munro hopes a full reopening of the city could come in July, but he said that will depend not only on the the coronavirus situation in Rocky Point, but both Sonora and Arizona as well.
Full details of Rocky Point's entry protocols, and a list of approved hotels, resorts and rental condos and homes can be found here.

Fronteras Desk
is a
KJZZ
project covering important stories in an expanse stretching from Northern Arizona deep into northwestern Mexico.