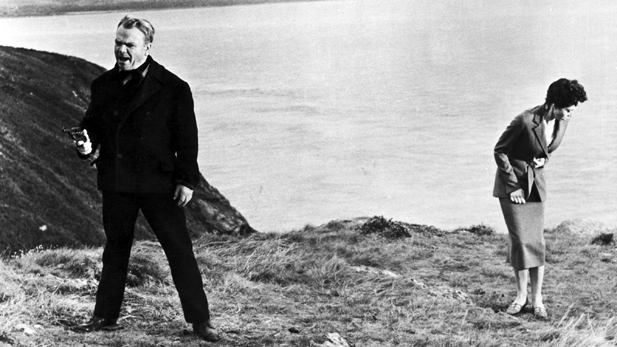 James Cagney; Dana Wynter (PHOTO: MGM)
The 1959 film drama, Shake Hands with the Devil, is set in 1921 Dublin, where the IRA battles the "Black & Tans," special British forces sent to suppress the Irish rebellion and given to harsh measures. Irish-American medical student Kerry O'Shea (Don Murray) hopes to stay aloof but is inevitably drawn into the rebel organization. He soon discovers his former medical professor, Sean Lenihan (James Cagney), doubles as head of the Irish Republican Army.
Shake Hands with the Devil, Saturday at 9 p.m. on PBS 6.