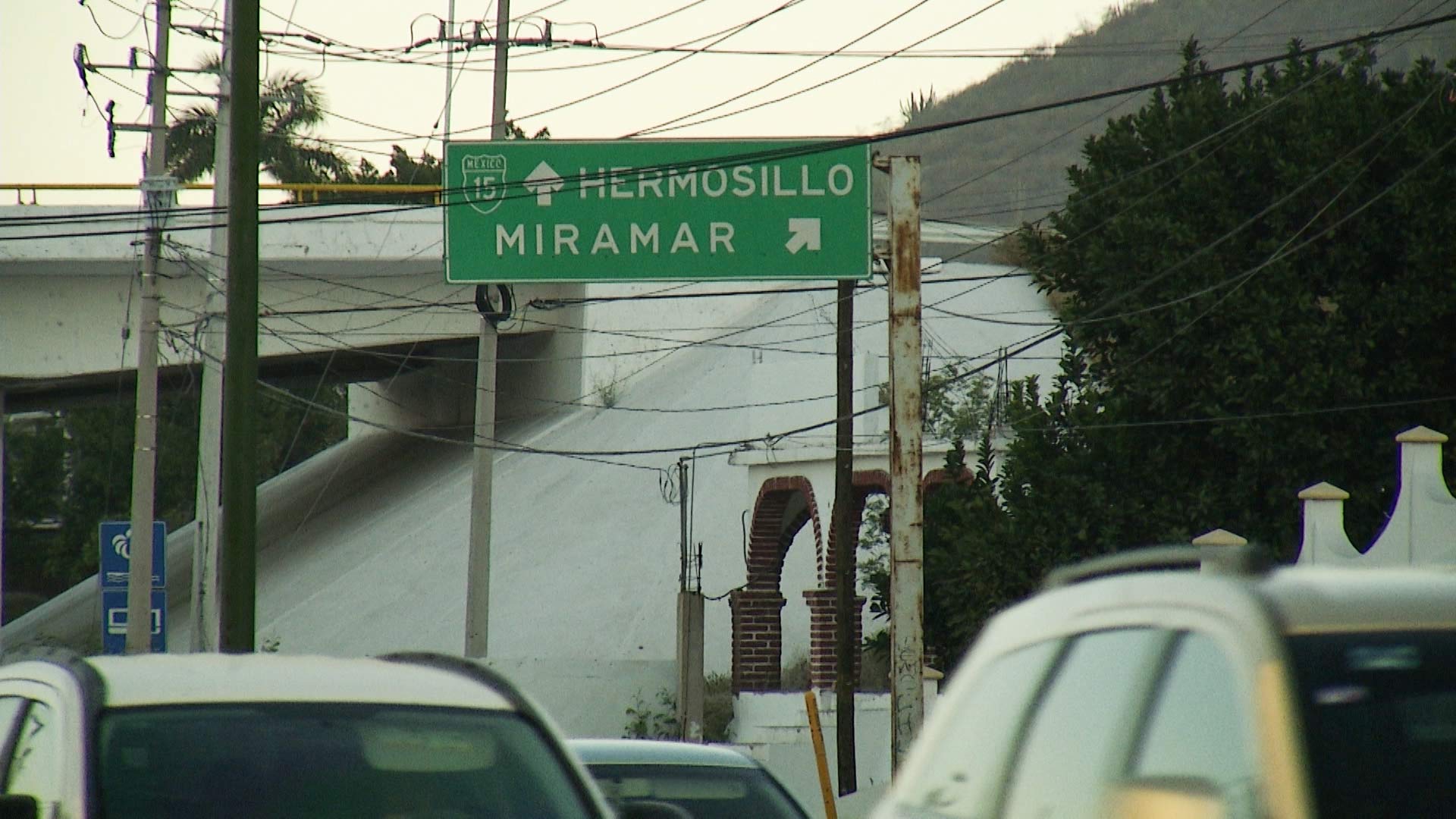 File photo of a highway sign to Hermosillo, Mexico.
AZPM Staff
Sonora's capital Hermosillo has the most COVID-19 cases and some of the fastest growth in the state.
As of Saturday morning, there were 5,651 confirmed cases in the city, accounting for more than a third of the state's total. There had been 318 deaths.
"Hermosillo could be reaching its maximum level of transmission," said Jose Luis Alomia, the federal health ministry's epidemiology director. Declines could be seen as soon as the last two weeks of July or early August.
But all of that assumes that conditions like the level of mobility don't change, he said. Hundreds of nonessential shops have opened in recent days, and limitations on driving in the city were recently relaxed.

Fronteras Desk
is a
KJZZ
project covering important stories in an expanse stretching from Northern Arizona deep into northwestern Mexico.