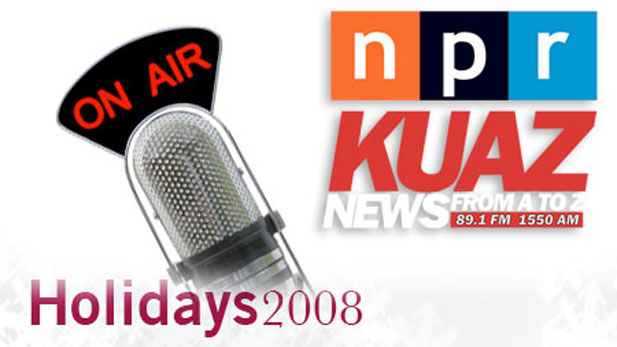 The Best of Public Radio 2008 will bring you some of the most memorable stories from the past year, a year like few others. The election, a troubled economy and two wars dominated the news, and we'll bring you some of public radio's outstanding coverage of these events. NPR will showcase the election coverage you heard only on public radio, the stories that remind you that as serious as the election was, it could also be funny.
Peter Segal of NPR's Wait, Wait… Don't Tell Me! and Fred Child of American Public Media's Performance Today will be your hosts for this year-end special. Highlights include NPR legal affairs correspondent Nina Totenberg getting a grammar lesson from a Supreme Court Justice and NPR science correspondent Robert Krulwich discovering why scientists think mastodons used to live in Manhattan. Special guests will include Maya Angelou, Steve Martin, "Click and Clack," Ira Glass, Garrison Keillor and many others.
The Best of Public Radio 2008 is also an opportunity to make a special year-end, tax-deductible contribution to KUAZ through Arizona Public Media. Direct individual support helps pay for all the memorable stories enjoyed this year on KUAZ, and will help to bring more of them next year.