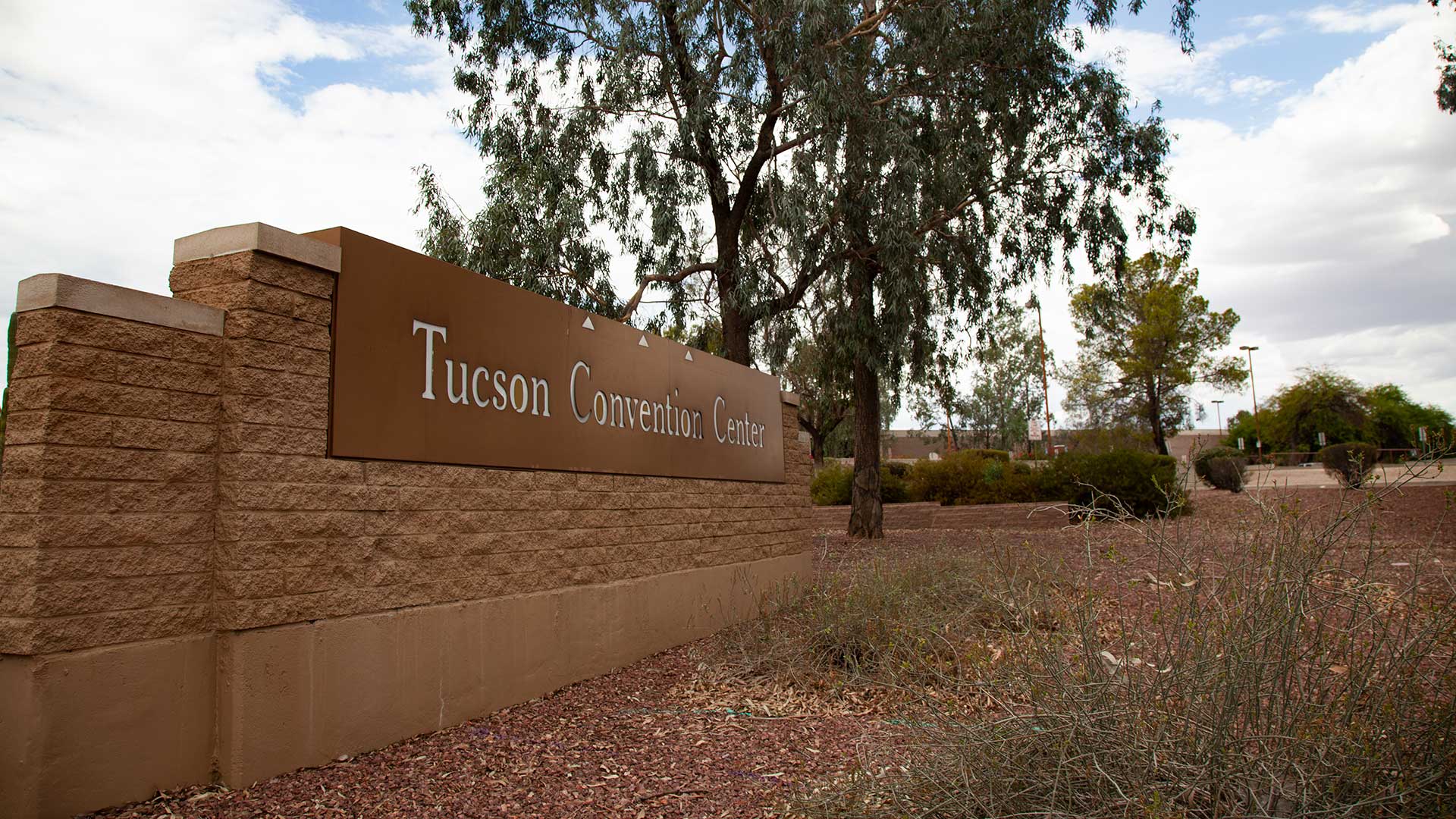 A sign outside of the Tucson Convention Center.
AZPM
The Tucson City Council Tuesday approved a standby plan to use part of the Tucson Convention Center as a field hospital for up to 250 coronavirus patients if hospitals run out of room. City Attorney Mike Rankin says an agreement with the state would allow an exhibit hall to be quickly converted into a treatment center for people who don't need intensive care.

"We're not talking the ICU level, or folks on ventilators, etc., but folks who still need monitoring and care. But the idea is to free up hospital space by moving them to these alternate care facilities if the numbers get to the point where that is a requirement," Rankin said.
Council members unanimously approved the plan, which involves no cost to the city. The Arizona Departments of Health Services and Administration would coordinate the care, and the Tucson Fire Department would assist in transporting patients to the convention center.

Rankin said a standby plan was needed because the facility might be needed on very short notice, when there would not be time to schedule a council meeting for approval.
The council also set aside $2 million to set up a new COVID-19 testing site in cooperation with Pima County, which is already running a testing program at the Kino Event Center.