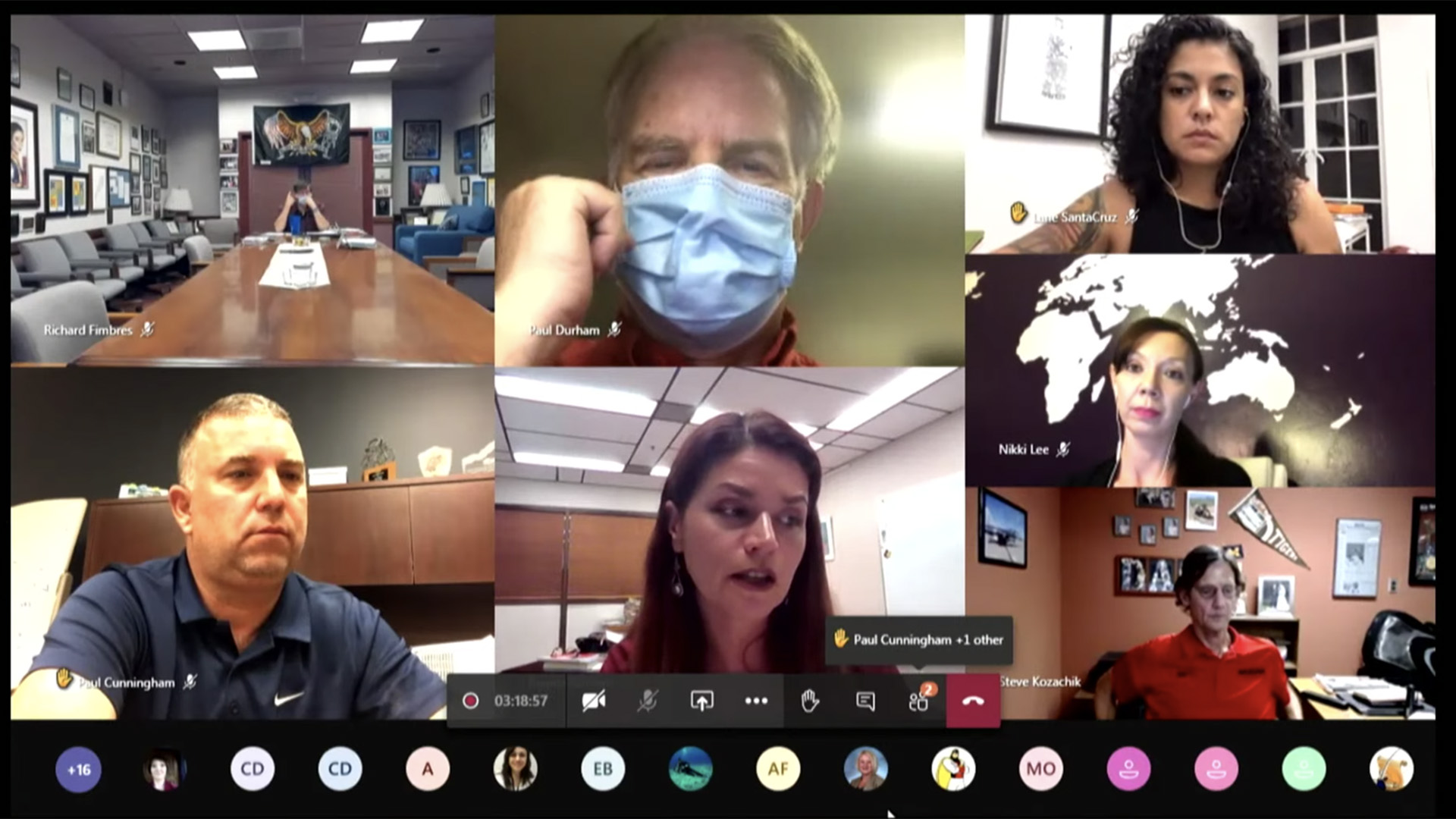 Screenshot of Tucson Mayor and City Council July 21, 2020 as they approved the 2020/2021 city budget.
Tuesday the Tucson Mayor and City Council approved the budget for the next fiscal year, allocating about $166 million for the Tucson Police Department's general fund.
The 6 to 1 vote in favor of approval was conducted after hearing from the public. The majority asked the council to defund the police and use the money elsewhere, most asking for them to be reallocated to mental health or other social services.
"Sometimes your listening faces look like you think those of us calling to support defunding the police are wildly grabbing at straws, jumping on a bandwagon, but this moment wasn't started with the murder of George Floyd," said T. Loving who said they have worked in and used public health and social services throughout Tucson. "If you think that is the truth, you're missing the point and thus part of the problem."
The general fund budget for TPD is about $2 million more than last year. This year's budget also has funding for some social resources, such as affordable housing, that were brought up by members of the public.
"I'm here today to emphasize the public health implication of defunding the police," said Jess Seline, another speaker. "Investing instead in social services is also an exceptional opportunity to advance public health, especially need right now during this current COVID-19 pandemic.

Mayor Regina Romero said she has a history of advocating for mental health programs, affordable housing, and trees in low income neighbors — "everything that I hear from speakers tonight, I have fought for for the last 25 years of my life."
"We have instituted in this year's budget steps that move in the direction that we all want to see in terms of equity and investment in communities of color and low incomes communities in our city," Romero said. "This is just the beginning of the conversation as I see it and not the end."
The total budget for the new fiscal year is over 1.7 billion dollars. The lone vote against the budget came from new board member Lane Santa Cruz from Ward 1.
In addition to the budget, the council members also voted to increase the amount of Central Arizona Project water the City of Phoenix can store at a facility in Tucson, and discussed the importance of the census. Romero emphasized how an accurate count of all Tucsonans— no matter their legal status — will affect resident in multiple ways over the next 10 years. The comment came in response to President Donald Trump's memorandum that strives to not count undocumented immigrants in the census.