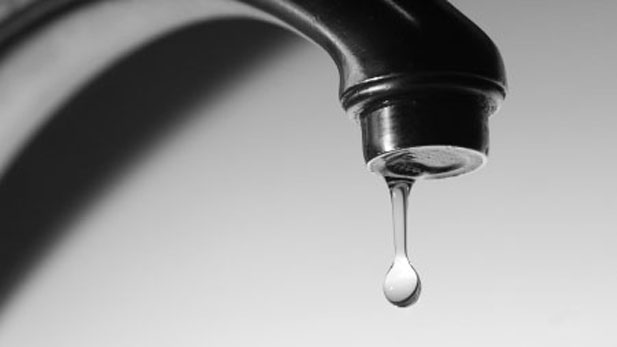 Arizona must begin planning now, including changes in the law and pricing, to avoid a water crisis in two decades, a former state water official says.
Karen L. Smith, formerly deputy director of the Arizona Department of Water Resources and now a research fellow with the Grand Canyon Institute, said in an interview for Arizona Week that the state will hit a "critical threshold" for water in 2035. That estimate is based on current trends in usage, population and business growth and other factors, Smith said.
She discussed her Grand Canyon Institute research report, "Arizona at the Crossroads: Water Scarcity or Water Sustainability?," in advance of presenting it at the annual state water conference in Tucson next week.
"The legislators I believe have to find that nexus between the future of the state, the economic growth of the state, the population growth of the state and then water that goes along with that," Smith said. "To date, we have been successful sometimes in making that connection. In more recent years, I would say less successful in making that connection.
"Most of the folks in the Legislature don't see that linkage."
If they can be brought in to the water conversation, Smith said, she would recommend to them:
-- Change how the state manages water and water quality, including incentives for using treated waste water, more flexible standards for treated waste water and consolidation of the state departments of Environmental Quality and Water Resources.
-- Adopt a tiered system of pricing, in which "water use that is excessive or wasteful" costs more.
-- Create a commission to simplify surface water laws. She suggested the panel be co-chaired by an environmental organization leader and someone from the Salt River Project.
-- Move to a market-based water management system. She said current water law was written in and for the state's 19th century needs, but that the 21st century has different needs.
-- Expand the state Water Infrastructure Finance Authority's work to allow creation of a statewide financing and funding mechanism for acquiring water rights and building infrastructure.
Next week's conference also will feature a report from Grady Gammage Jr., senior research fellow for the Morrison Institute for Public Policy at Arizona State University. His report, "Watering the Sun Corridor: Managing Choices in Arizona's Megapolitan Area," focuses on mostly urban water use in an area encompassing Phoenix, Tucson and Pinal County.
Tuesday's conference, "Urbanization, Uncertainty and Water: Planning for Arizona's Second Hundred Years," is open to the public on the University of Arizona campus, with the opening presentation at 8:30 a.m. For more information, click here.
Read Smith's "Arizona at the Crossroads" report and Gammage's "Watering the Sun Corridor" report here:
Smith's Crossroads Water
View at Google Docs | Download File
Gammage's Sun Corridor
View at Google Docs | Download File
Reporter Michael Chihak further explores the issue of Arizona water supply on Arizona Week. Watch here:
Michael Chihak addresses water resources in Arizona. (VIDEO: AZPM)