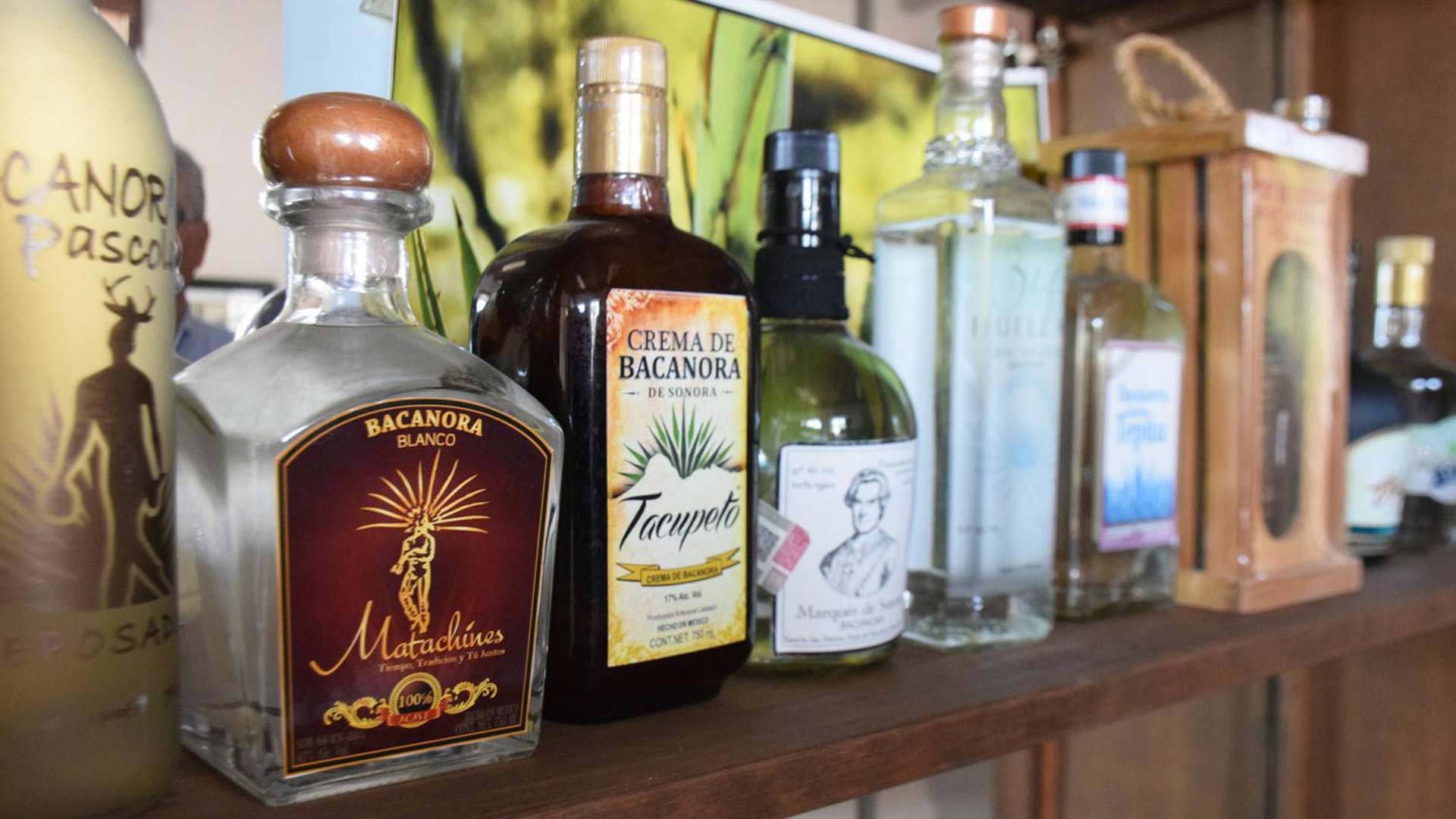 The Bacanora Museum in the town after which the agave spirit is named, in Sonora, Mexico.
Kendal Blust/Fronteras Desk
A reform to alcohol licensing laws in Sonora is opening the door for more than 300 shops in the state to start selling the regional agave distillate Bacanora.
"It's a huge incentive for producers, because they will finally have a place to be able to sell their Bacanora formally," said Pavel Dennis, administrative director for the Sonoran Regulatory Council for Bacanora.
The change allows authorized Bacanora producers to sell their spirits in shops for traditional regional products without first having to obtain an expensive license. There are more than 300 shops in Sonora currently set up to start selling Bacanora. Under the reform, up to 50% of a store's inventory can be Bacanora, the other 50 percent must be nonalcoholic regional products. Dennis said most Bacanora producers will likely sell their spirits to other shops, but some may also decide to establish their own stores as well.
In addition to helping smaller producers get their products on the market more affordably, Dennis said, it's also a recognition of Bacanora as an important Sonoran product, Dennis said. And since many of the shops that will now be able to sell Bacanora cater to tourists, he hopes it will raise Bacanora's profile among visitors from Arizona and beyond.
"We hope that with this, to move Bacanora closer to the international market, as people come to Sonora and consume Sonoran products, and see that Bacanora is also quality regional, Sonoran product," he said. "Right now, the first step was getting more Bacanora into shops, and the next step for us is to get Bacanora into more restaurants and bars."
It's one of many changes to the Bacanora industry in recent years, but Dennis said most producers are still committed to maintaining an artisanal quality that distinguishes Bacanora from other agave spirits.

Fronteras Desk
is a
KJZZ
project covering important stories in an expanse stretching from Northern Arizona deep into northwestern Mexico.