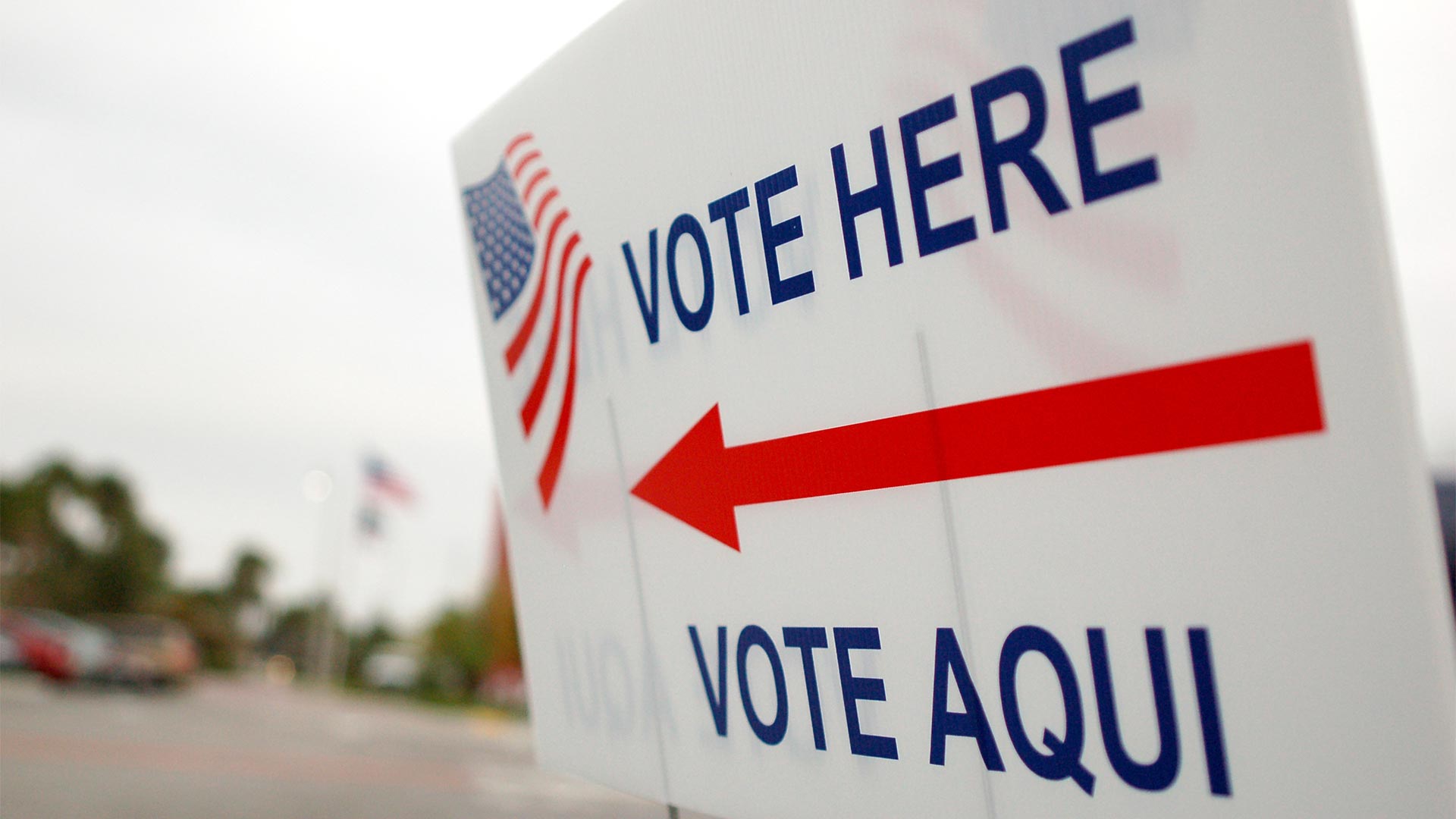 Erik Hersman
As the election approaches, people are asking questions about voting rights of tribal members, and sometimes misleading people about the obvious voting barriers Indigenous voters face while living in tribal lands.
Candidates for Pima County recorder recently discussed some of the voting barriers Indigenous peoples face that result in lower voter registration and turnout.
Benny White, the Republican candidate, spoke to Sarah Garrecht Gassen of the Arizona Daily Star and Gabriella Cázares-Kelly, the Democratic candidate for recorder who is Tohono O'odham.
"I suspect — and Gabriella probably knows that better than I do — that there are many underlying components to why that is the case," White said while discussing the reason why he thinks there is low voter registration and turnout among voters who live in the Tohono O'odham and Pascua Yaqui nations. "I suspect that education is a problem. I suspect that poverty is a problem. I suspect that health care is a problem."
Rosemary Avila with All Voting is Local, a group that tries to break down discriminatory voting barriers, said these social issues aren't the most obvious barriers for voters who live in tribal lands.
She said a real barrier to voting in Arizona tribal lands is the lack of post offices. She said across the 19.8 million acres of tribal lands in Arizona, there are 48 post offices. She said approximately 18% of Indigenous people who live in tribal lands across the state, but outside of Maricopa and Pima counties, get their mail delivered to their home. For those voters who do not have standard street addresses, Avila said they still have to travel sometimes hours to get to their P.O. box to retrieve a mail-in ballot.
The Arizona Secretary of State made it possible for Arizonans to register to vote online without a standard street address in September. This change allows people to describe their home's location via short alpha-numeric codes on the online form. Avila said this option doesn't directly help people unless they have internet access at home. NPR reports that 53% of Native Americans with a computer who live in tribal lands have access to high-speed internet, according to the U.S. Census Bureau.
"It's those types of things that prevent Native Americans from accessing just the first part of the voting process, which is voter registration," said Avila.
She also said that someone needs the right ID to register online and some people only have tribal IDs. For those voters, she said they will have to register in person, which could mean long drives to the county recorder's office, since local registration events aren't happening during the pandemic.
"All of these things make a cumulative effect. It has impacted Native Americans' turnout and their ability to participate in our democratic process," said Avila.
Instead of responding to moderator Garrecht Gassen's next question, Cázares-Kelly drew attention to White's statement about voting barriers.
"We just allowed my opponent to go on a white supremacist rant, where he was questioning the education levels of the Native Americans that live in Pima County, and talking about poverty and all these barriers to voting that are completely unfounded when we are talking about the systemic part of voter suppression," Cázares-Kelly said.
White said during that conversation and after it in an interview with Arizona Public Media that racism and white supremacy are "simply not [his] history."
Speaking to AZPM, he said that he may have misspoken about education and health care being reasons for lower voter turnout and registration. He repeated that "where poverty rates are high there tends to be less political participation."
Bernie Sanders said something similar in 2016, and NPR reported that financial insecurity does result in less voter participation across the country, according to a 2015 Pew report.

Tohono O'odham Nation Chairman Ned Norris Junior virtually joined Lisa Falk of the Arizona State Museum Sept. 29 to discuss how the U.S.-Mexico border wall is impacting the tribe in various ways. Their discussion was part of a webinar series about the prominent walls built around the world throughout history.
At the end of the webinar, Falk asked Norris questions from the viewers. One was if Indigenous people had the right to vote. After a nearly 6 second pause Norris responded.
"We do have the right to vote. That right was afforded to us. When was it, in the sixties?" Norris said.
After the conference a spokesperson for the Tohono O'odham Nation confirmed that Norris misspoke about the date in Arizona. Native Americans gained the right to vote in 1948 in Arizona, but it wasn't until 1962 that Native Americans in every state could vote.
"Even though on paper, it says 1948 when we gave Native Americans the right to vote here in Arizona, that wasn't really the reality till about 1970," said Avila with All Voting is Local.
The ability to exercise those rights didn't come until the Voting Rights Act of 1965, which blocked systemic barriers to voting. Avila said literacy tests weren't banned by the U.S. Supreme Court until 1970.
She said a lack of knowledge of the 22 sovereign nations in Arizona is the main reason people have questions like this, but she also pointed to the state's history.
Two Gila River Indian Community members, Peter Porter and Rudolph Johnson, tried to register to vote in 1928 in Pinal County. They were denied because the county said they lived in a reservation, not the state of Arizona, and because Indigenous people were wards of the government and didn't have the right to vote.
The case eventually went to the Arizona Supreme Court, and it said these men were Arizona residents, but couldn't vote because Native Americans were "under guardianship" of the federal government, meaning they had "some peculiarity of status, defect of age, understanding, or self-control, are considered incapable of managing their own affairs, and who therefore have some other person lawfully invested with the power and charged with the duty of taking care of their persons or managing their property, or both."
Again, it took 42 years after this case before Native Americans could easily exercise their right to vote in the United States.
"When we look at that type of language that was used to close off the franchise of Native Americans, we see how that played a big part in this continued legacy of barriers that Native Americans are facing today," Avila said.