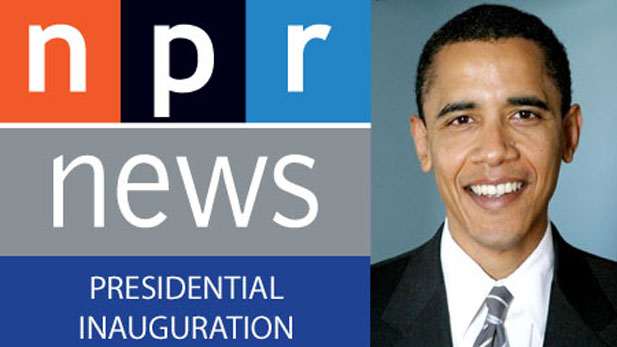 President-elect Barack Obama officially takes the reins of office Tuesday. KUAZ will carry live, extended coverage of all of the events and the swearing-in ceremony.
Join us for a special edition of Talk of the Nation at noon for a recap of all of the happenings and a look forward at the new administration.
Also at 8:00 a.m.Tuesday, you can watch our streaming video of the inauguration here and participate in two NPR live chats.

Video coverage courtesy of the NewsHour with Jim Lehrer