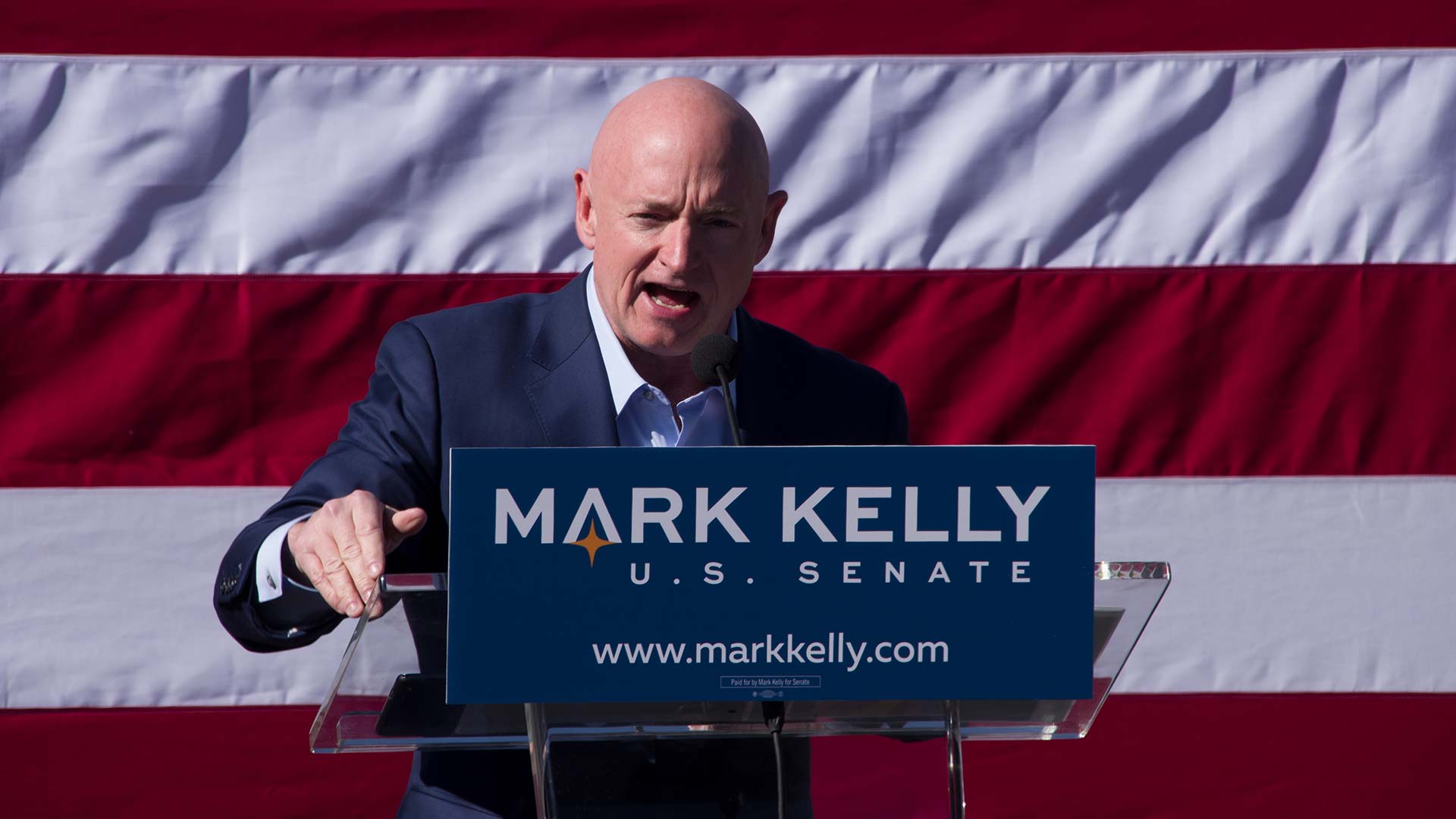 Democratic candidate for U.S. Senate Mark Kelly hits the campaign trail in Tucson. February 23, 2019
Christopher Conover/AZPM
Mark Kelly's campaign for U.S. Senate says it has disciplined a staff member over an anti-police posting on Twitter.
In August, T.J. L'Heureux responded to a post on Twitter about a police brutality protest in Chicago. His post said, "@Chicago_Police you worthless f---ing pigs"
The Kelly campaign issued a statement after being contacted about the post.

"Our campaign values the public service, bravery and sacrifice of police officers across our nation. The tweet posted by a junior staff member is unacceptable and we are taking the appropriate action," said Jacob Peters, Kelly campaign spokesperson.
Peters did not specify what the "appropriate action" included. He also said the campaign did not know about the tweet, which was made before L'Heureux worked for the campaign, until Thursday morning.
The statement from the campaign also included a statement from L'Heureux.
"I deeply regret my comment and apologize for what I wrote - I was wrong. My comment does not reflect who I am or what I believe, and most importantly, it is not representative of what this campaign stands for. The language I used and the sentiment I conveyed do not belong in our political process, which is why I have deleted the tweet," he wrote.
Martha McSally's campaign immediately condemned the tweet.
"It's no wonder why the Arizona Police Association endorsed Martha McSally in this race. They know what we've known all along: Martha will have their back; Mark will throw them to the wolves," said Caroline Anderegg, a McSally campaign spokesperson.
The Twitter account is now locked.

Read more coverage of national, Arizona, and local elections at our 2020 elections portal,
Your Vote 2020
.