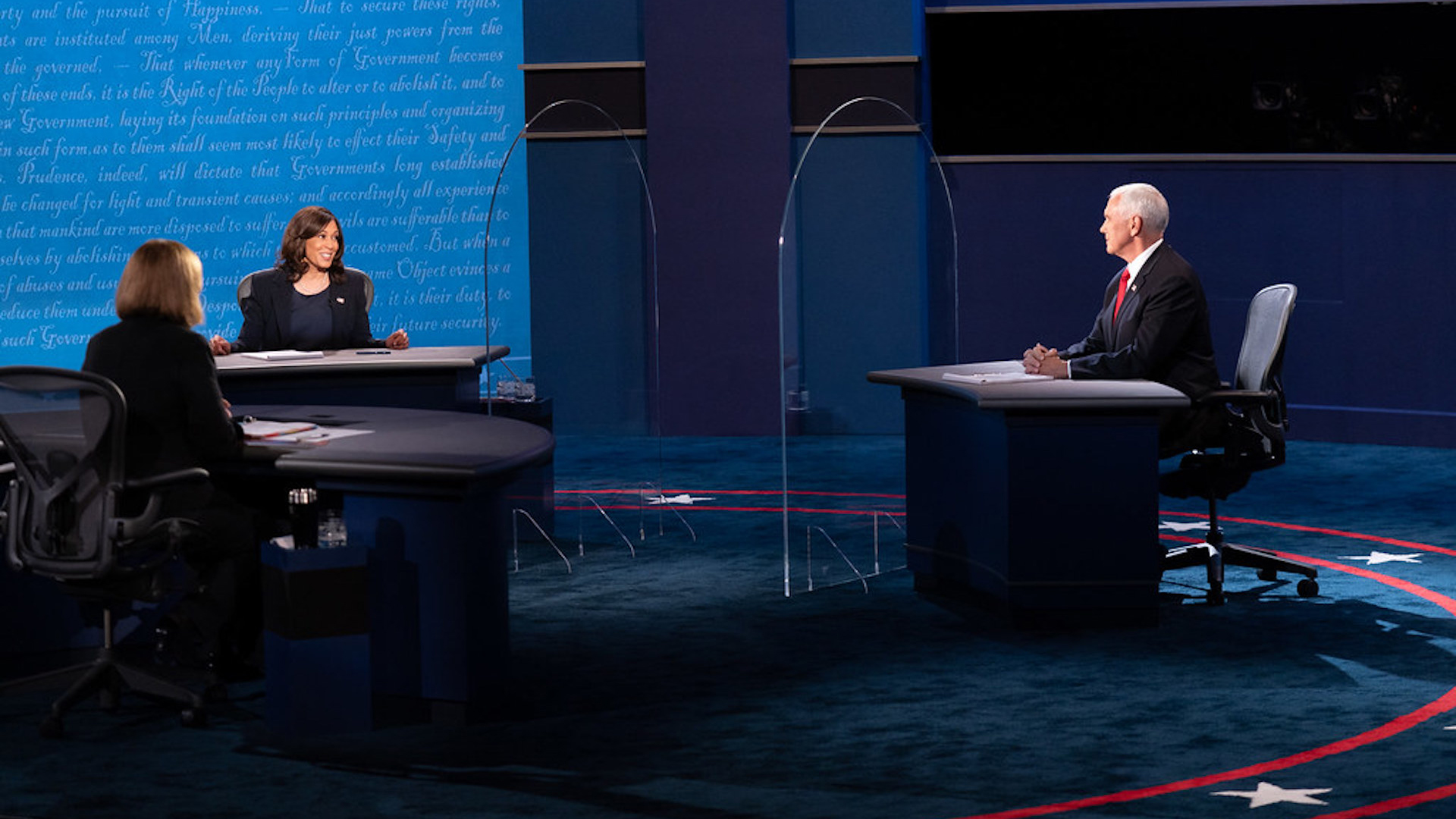 California Sen. Kamala Harris (L) and Vice President Mike Pence in a televised debate, October 7, 2020.
Expect more political debates in the future, no matter what happens in the presidential showdown between Donald Trump and Joe Biden tonight. That's the view of a University of Arizona expert on civil discourse.
Keith Allred studied the first debate between Biden and Trump, in which the candidates spent most of the time responding to insults instead of addressing issues.
Despite the chaos and incivility produced in the first meeting, Allred notes voters still believe debates are an essential part of choosing their preferred candidate for public office, and adds it's ultimately up to the public to tell the candidates enough is enough.
"I think we're going to have to stand up and be clear about that, and expect more out of our parties and our candidates," said Allred. "I think Americans still want to see candidates exchanging ideas in debates, but they don't want to see an exchange of insults like in the first debate."
Allred runs the UA's National Institute for Civil Discourse. It was founded after the 2011 Tucson mass shooting that killed six people and wounded 13, including former Congresswoman Gabrielle Giffords. The Institute searches for solutions to the hardened politics that currently paralyze effective governing.