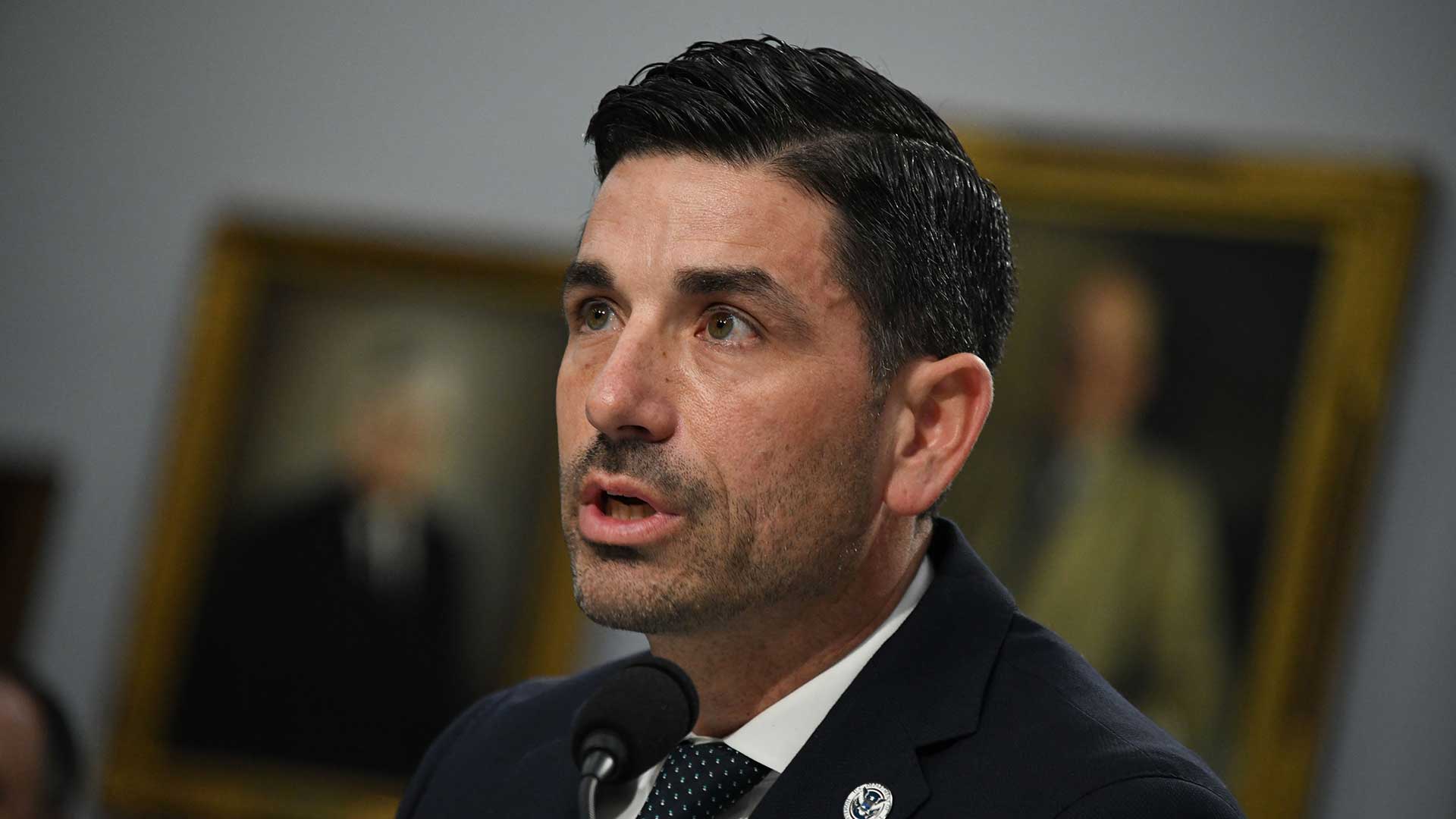 Acting DHS Secretary Chad Wolf, Feb. 26, 2020.
Tara A. Molle/DHS
Acting Department of Homeland Security Secretary Chad Wolf was in Phoenix on Thursday for an Arizona sheriffs' roundtable about the Trump administration's immigration policies and border enforcement efforts, the latest in a handful of recent addresses by the official.
Wolf touted a series of immigration policy changes, including programs like the Migrant Protection Protocols.
Enacted at the beginning of 2019, the mandate sends migrants with U.S. immigration hearings back to Mexico to wait for their day in court. Wolf said the policy has impacted more than 65 thousand people.
"This process helps promote a safer, and more orderly process along the Southwest border. Discouraging individuals from making meritless asylum claims and enables quick immigration results," Wolf said.
But human rights advocates on the ground say the policy is anything but safe.
Sean Carroll is the Executive Director of the Kino Border Initiative, a Nogales-based aid group that connects migrants with legal help, food and shelters. He says people are piling up stuck in months-long limbos there. And the policy fails to uphold the U.S.'s legal obligation to asylum seekers.
"As far as I'm concerned, this is not a successful policy, and in fact it does great harm to the people we serve and disrespects their human dignity," Carroll said.
This is the sixth DHS event held in the last 15 days. During the address, Wolf also praised local law enforcement and border wall advancement.