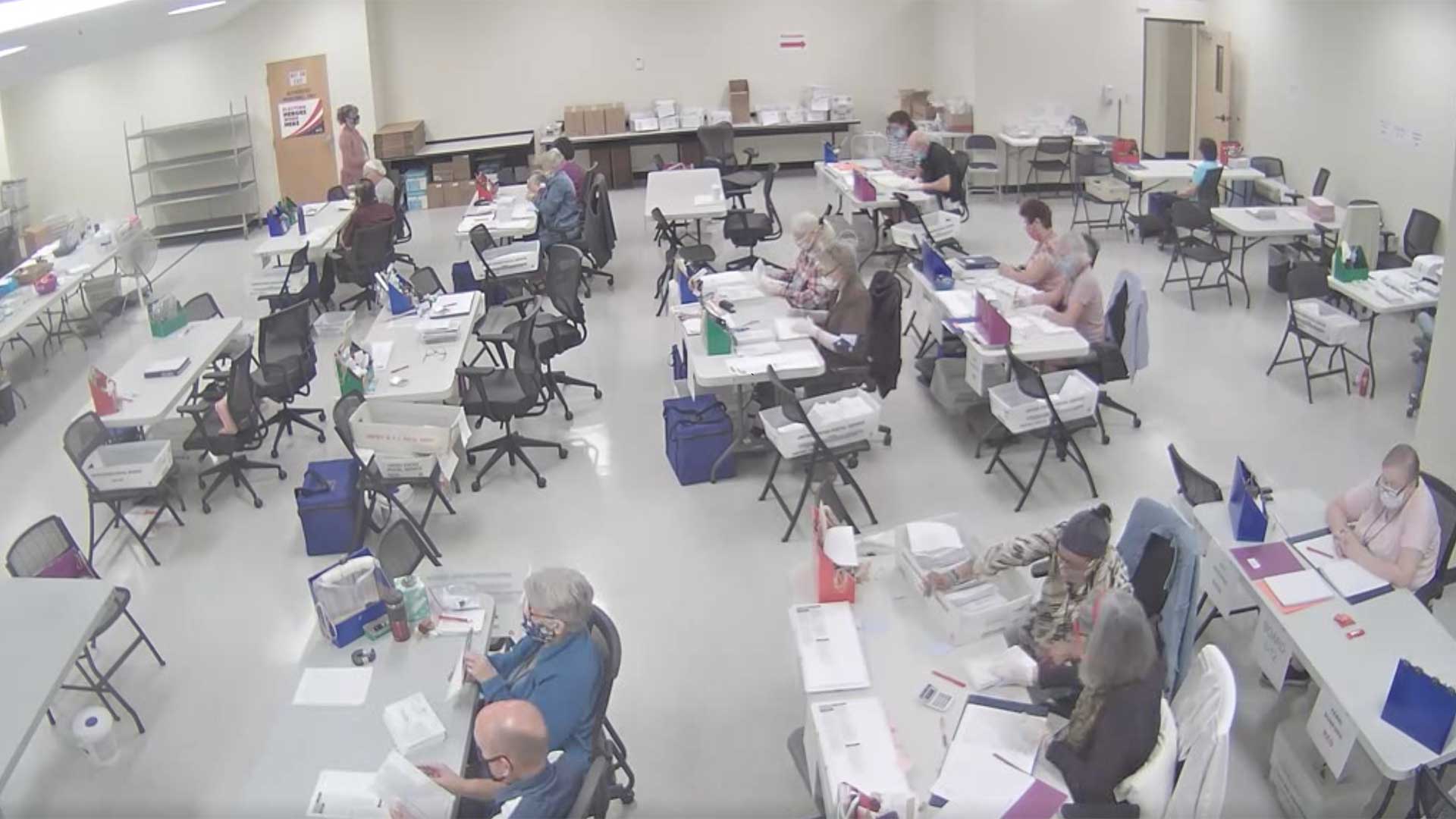 Pima County election workers process ballots the morning of Nov. 5, 2020 in this still image from the live feed of the early/provisional ballot processing room.
Pima County continued to work its way through remaining early ballots on Thursday morning, while the state continued its count of hundreds of thousands of remaining ballots, according to the Associated Press.
The county announced Thursday morning 22,000 ballots had been verified by the recorder's office and turned over to elections officials to be counted, leaving 5,000 to 8,000 more ballots to be verified as well as 18,000 provisional ballots. The county said it expected to share updates to its numbers in the afternoon or evening.
The County Recorder has turned over to County Elections more than 22K early ballots. Elections is preparing them for tabulation and results will be posted this afternoon or evening. There are still btwn 5K and 8K early ballots to be verified, and 18K provisional ballots.

— Official Pima County (@pimaarizona) November 5, 2020
State officials say there are about 450,000 votes still to be counted in Arizona, a Western presidential battleground state, where Democrat Joe Biden has a 2.35 percentage point lead over Republican Donald Trump, an advantage of about 68,000 votes. The AP has called the race in Arizona for Biden.
Some news outlets had not yet called the race for president in Arizona, as ballots continued to be tabulated.
Loading...
The AP said Thursday it is monitoring the vote count in the state as ballots continued to be tallied. The vast majority of the ballots still being counted are from Maricopa County, the most populous area of the state. The next update from elections officials in Arizona is expected around 7 p.m.

Read more coverage of national, Arizona, and local elections at our 2020 elections portal,
Your Vote 2020
.