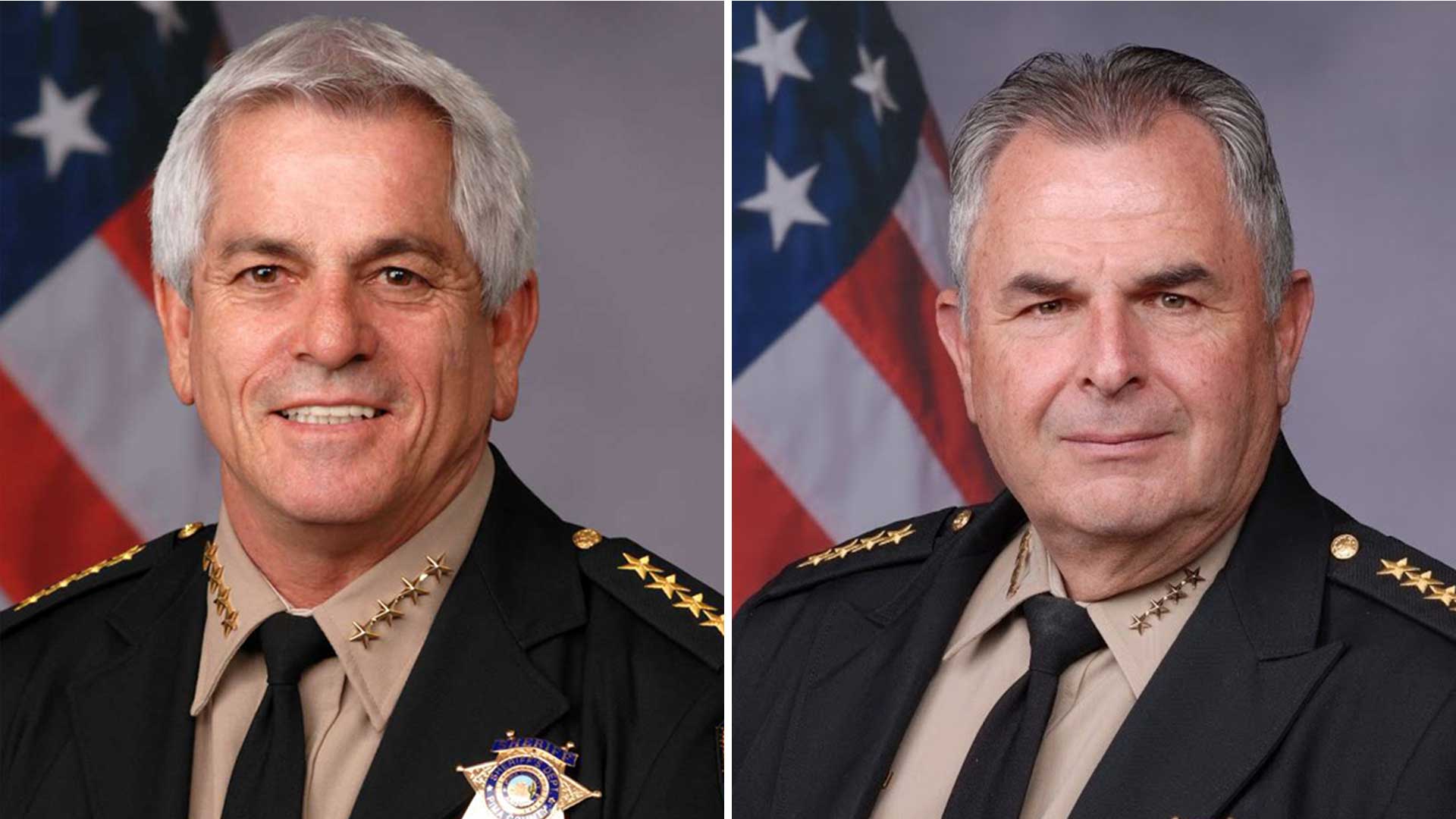 Chris Nanos (D), left, and Mark Napier (R, incumbent).

Courtesy photos
Sheriff
Chris Nanos (Dem)
50.34%
252,196
Mark Napier (GOP)
49.66%
248,765
Pima County's sheriff said Friday afternoon he's just behind in the heated Southern Arizona election but that he will not concede the race.
Republican Mark Napier and his Democratic opponent Chris Nanos have accused each other of corruption, threatened to sue one another and have already squared off once before.
Napier ousted Nanos in 2016 after Nanos served a year as interim sheriff.
Napier on Friday said that the number of outstanding votes was four times the margin of Nanos' lead. Nanos declared himself the victor Wednesday night.

Fronteras Desk
is a
KJZZ
project covering important stories in an expanse stretching from Northern Arizona deep into northwestern Mexico.