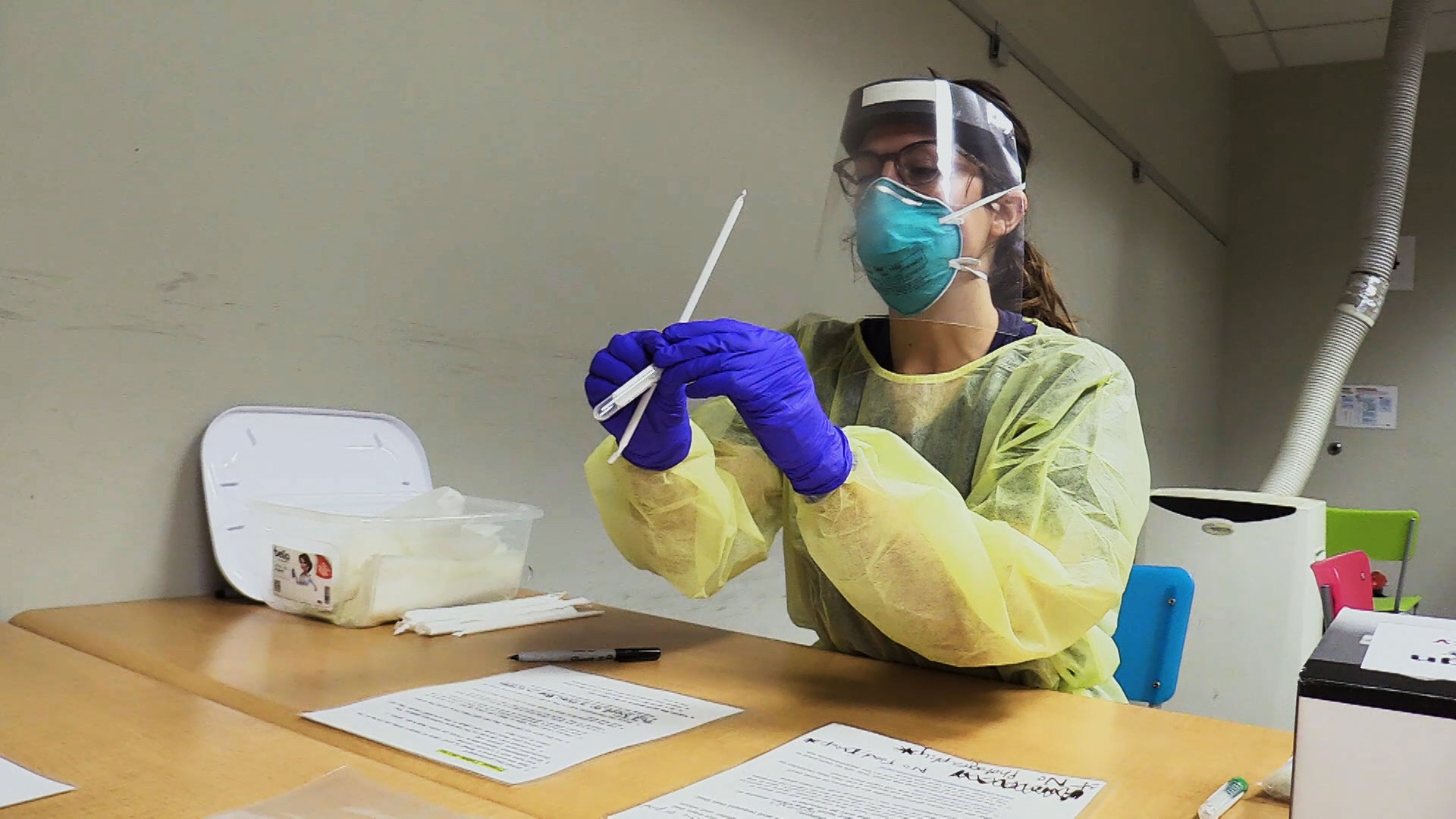 A health care worker handles supplies needed to collect saliva to test for COVID-19 as part of Arizona State University's testing initiative.
Arizona State University
Pima Community College is opening COVID-19 test sites on three of its campuses. All three sites will be drive-thru and use the saliva test developed at Arizona State University.
The first site opens Monday, Nov. 16 at the PCC West campus. It will be open every Monday from 9:00 AM to noon.
The other sites on the Desert Vista campus and the East campus will open during the first week of December, on Wednesday and Friday respectively.
The ASU saliva tests are also available at the Ellie Towne Community Center.
There are now close to 80 COVID testing locations in Pima County.