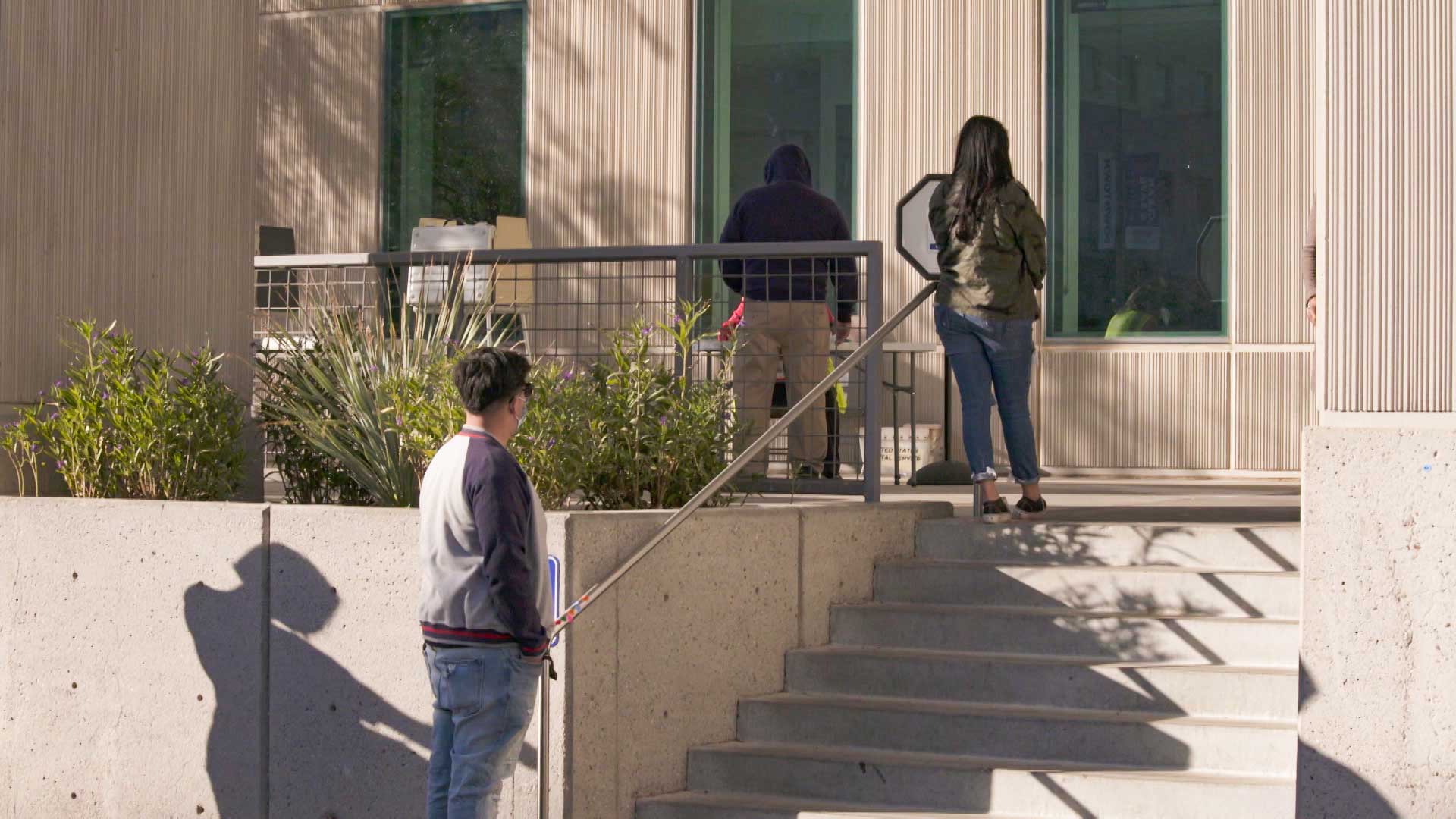 Pima County residents wait in line to cast an early ballot outside the Pima County Public Service Center in Tucson.
AZPM
The Pima County Board of Supervisors voted 3-2 Tuesday morning to make the results of the general election official.
Before the party-line vote approving the canvass of the ballots, Republican Supervisor Steve Christy said he could not, in "good conscience" approve the vote because he said there was "too much" evidence that there were "statewide irregularities" and possible voter fraud.
"Until this controversy is settled by all entities involved, I must vote against this canvass, and I am insisting that there be at very least that all ballots go through a hand count and or a forensic audit," said Christy.
Outgoing Republican Supervisor Ally Miller also voted against certifying the vote.
Before the vote, she had questions about what became known as "Sharpiegate" in Maricopa County. The issue was the use of felt tip pens on ballots which some voters claimed bled through the ballots and caused misreads by tabulating machines.
In Pima County, voters who received early ballots were instructed not to use felt tip pens but on Election Day voters at polls were given that type of pen to sue to mark their ballots. Miller said those mixed messages caused confusion.
"The polls, the mail-in ballots, and Pima County communications all need to get on the same page because this created a lot of grief for a lot of people and now they are not trusting the elections in Pima County because of the situation in Maricopa County," said Miller.
The tabulation machines used by Pima County can count all types of marks, according to Pima County Elections Director Brad Nelson.
"The scanning equipment is tested, not just by the county but individually and separately by the political parties and the Secretary of State as well. In those tests, they try different writing instruments — pencils, pens, colors of ink to check its sensitivity, and to date we've had no trouble with felt tip pens," Nelson explained.
Nelson said Pima County started using those vote tabulation machines in 2014. He said the instructions not to use felt tip pens sent out by the Pima County Recorder's Office are out of date.

Read more coverage of national, Arizona, and local elections at our 2020 elections portal,
Your Vote 2020
.