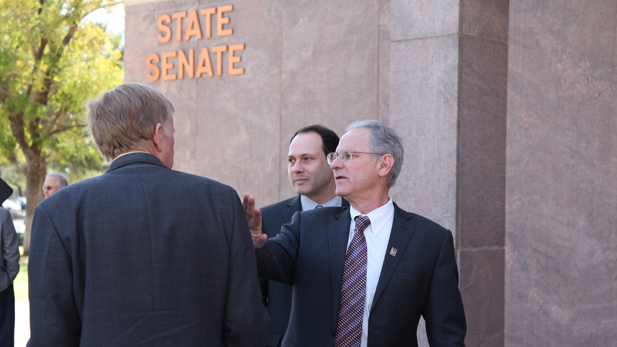 Tucson Mayor Jonathan Rothschild visits the Arizona Legislature in March to discuss the city's legislative priorities.
Tucson Mayor Jonathan Rothschild, in office about three months, took time this week to introduce himself to Phoenix legislators.
Rothschild, a Democrat, met with Republican leaders, including Senate President Steve Pierce, House Speaker Andy Tobin and staffers from Gov. Jan Brewer's office. he also met with several Tucson-area legislators.
At the beginning of the day, he said his goal was to form a relationship with the decision-makers. After a day of meetings, including some with mayors from other Arizona cities, Rothschild said he thought his journey been successful.
Listen: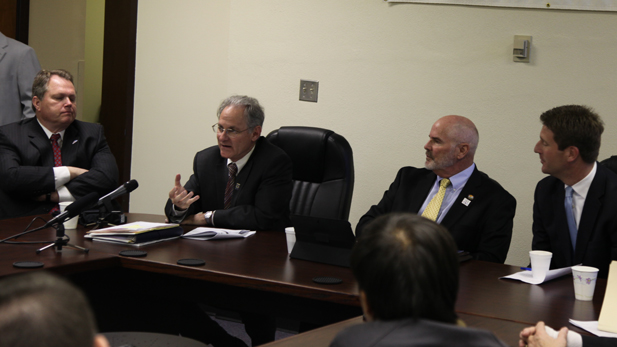 Tucson Mayor Jonathan Rothschild meets with other Arizona Mayors to discuss state legislation affecting local governments.