Listen to the story: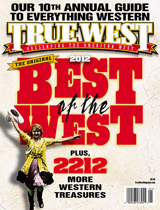 Each year, True West Magazine ranks "The Best of the West."
Each year, True West Magazine ranks the Top Ten True Western Towns - places that honor their frontier past and preserve their historical heritage. This year, Prescott, AZ topped the list. But Southern Arizona's most famous Old West town, Tombstone, did not.
Mark Duggan talks to the magazine's Executive Editor, Bob Bose Bell, about the genesis of the list. He says he originally got the idea while visiting Sheridan, WY more than 10 years ago.
Bell's idea of "True West" towns are places that celebrate their history in a modern way. And with lots of enthusiasm. He cites the reasons why Prescott topped this year's list, and why Tombstone was notably left out.

Bob Bose Bell is also featured in True West Moments on Encore's Westerns Channel. A print version of the series also appears in Sunday's Arizona Republic newspaper. Bell talks briefly about how True West Moments came into being.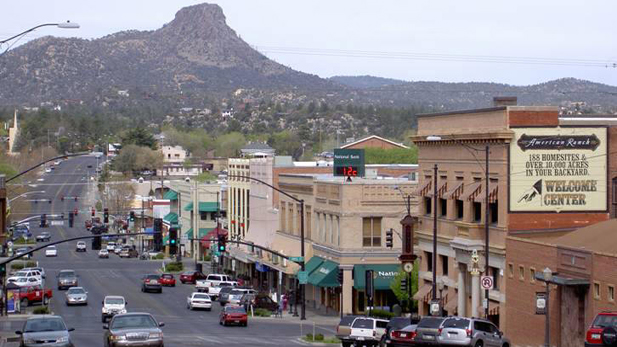 Prescott, AZ was named the top "True West Town" by True West Magazine.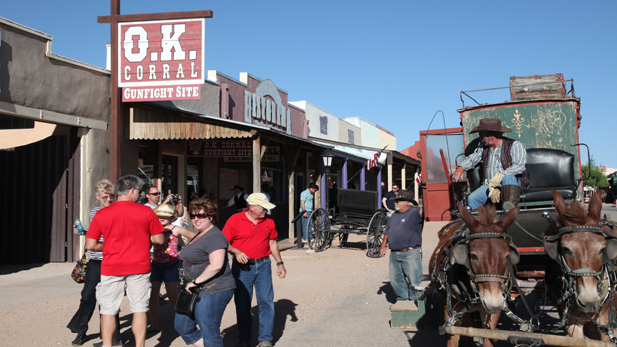 Tourists gather around a horse-drawn carriage in Tombstone. (PHOTO: Mark Duggan)